South Mountain enjoys underdog role
February 19, 2019 by Zach Galman, Arizona State University
---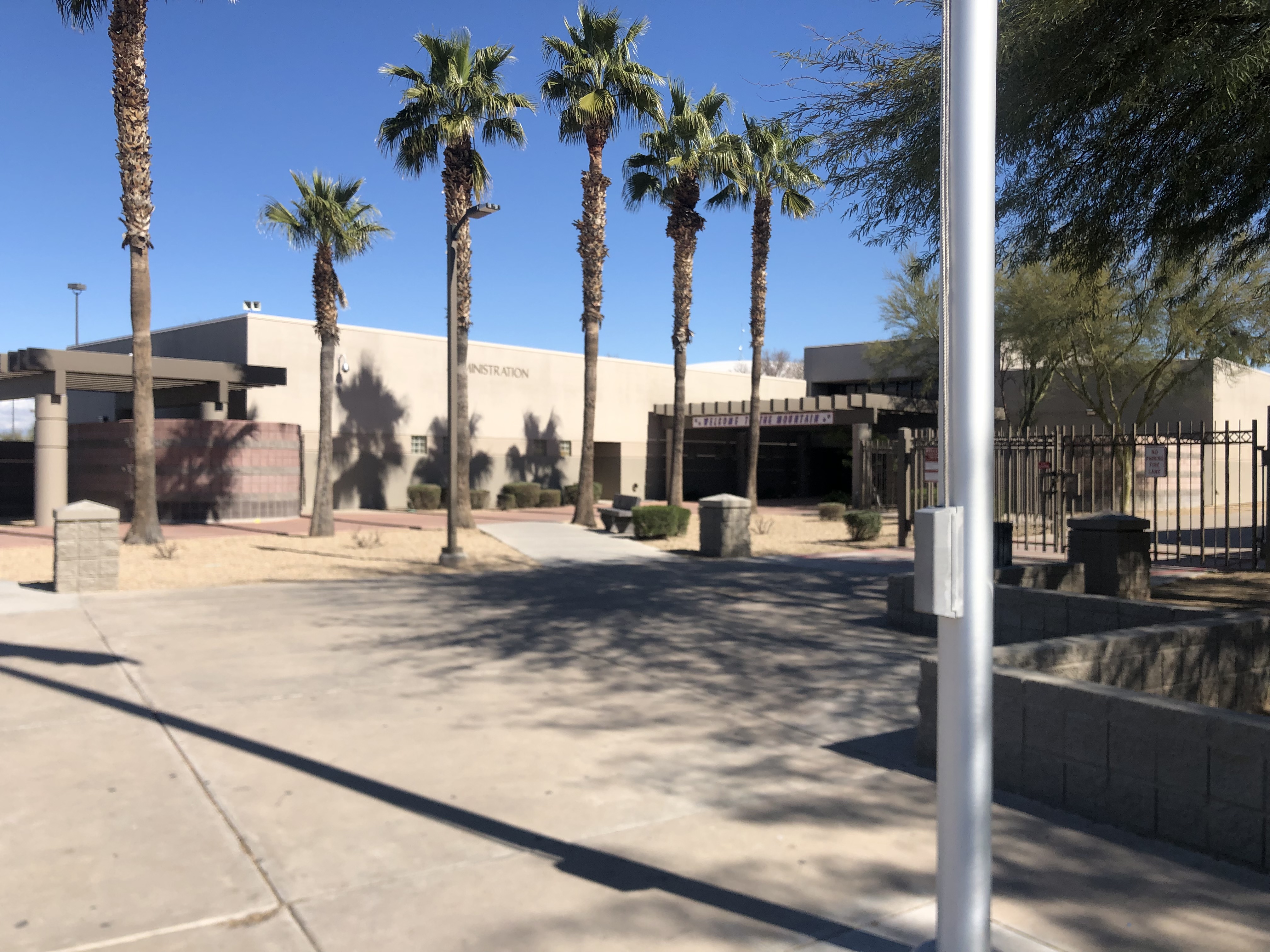 South Mountain's tennis team enjoys the underdog role as a growing program.
Two years ago, the program matched up with seventh- ranked Williams Field.
"Nobody thought we were going to win," coach Jeremy Soria said. "They just put us against one of the top teams in the state just to get us out of the way."
South Mountain went on to defeat Williams Field.
"It's fun watching the faces of the guys when they are getting beat by some kids they think shouldn't be beating them," Soria said. "That's the fun part for me."
The Jaguars, 10-4 overall and third in section play in Division I Metro last season, return four players who have been with Soria for two to three years.
Expectations for the upcoming season are high.
"We are hoping to finish at the top of the pack," Soria said.
Sophomore Zay Freeney has the same mindset.
"I'm ready to contribute to the team and stuff like that. Make state," Freeney said.
South Mountain wants to take the momentum from last season and improve each match.
"Limit our own errors. Our mental errors," Freeney said. "Last year we use to get off to some pretty slow starts so probably change that and be overall dominate."
Freeney has a few matches circled on the schedule.
"Fairfax and Chavez because those are the two losses, I remember the most," Freeney said. "I'm definitely looking forward to playing them."
Soria does too.
"Always Fairfax. They have a good coach over there," Soria said. "He has a strong tennis program over there. He always has one of the two top kids in the state."
Though South Mountain is not known for its tennis program, the Jaguars compete with the rest of the division.
Soria took over the program three years ago.
"We are trying to build," Soria said. "It's a sport that nobody around here really does. It's kind of a country club sport."
Soria admits it's a challenge with a team with little to no experience in tennis.
"The kids I get never played it until I get them," Soria said.
Freeney joined the team last season.
"I actually won a couple of matches and I got better," Freeney said. Overall, I can get better in everything. This year I'm not going to use 'it's my first year' as an excuse anymore."
South Mountain starts of the season against Independence Feb. 26.
---