A super star in the classroom, on the court and course
February 19, 2019 by Cipriano Chayrez, Arizona State University
---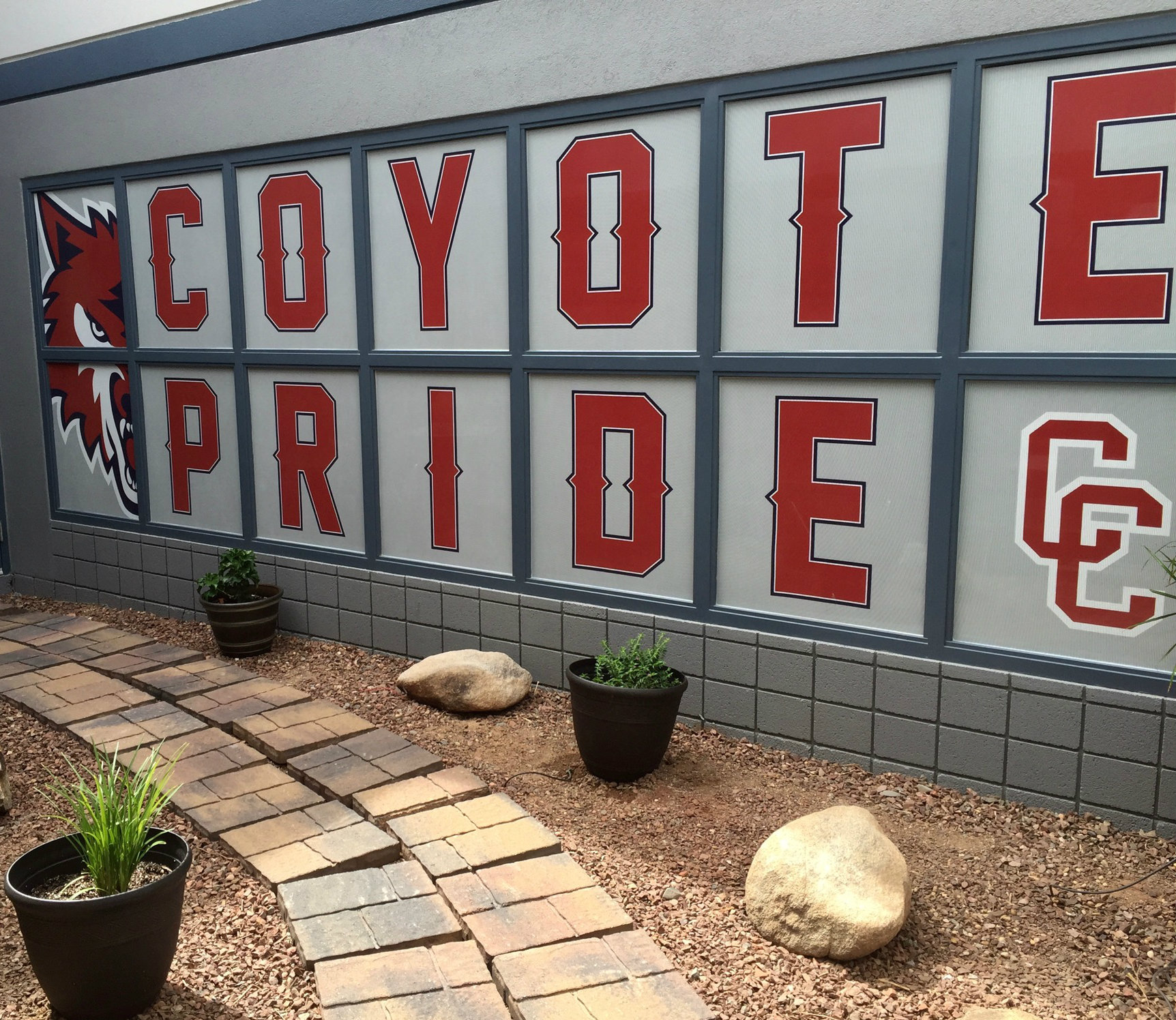 Riley Brown is an achiever. Whether it's on the golf course, on the tennis courts, or in the classroom, he grades out with an A.
In addition to competing at a high level with Centennial's tennis team, Brown finished off his golf season tying for sixth place in a field of 78 in the Division II state championship.
The senior also has received straight A's all throughout high school and has been offered a golf scholarship at GCC.
"After that, hopefully I'll end up making it to a D-1 school somewhere," Brown said. "Best case scenario: ASU."
Brown's tennis teammate's think highly of him, too. Sophomore Joshua Aragon said Brown is an ideal person to look up to.
"He's like a great person to talk to, and he's very good on the court, too," Aragon said. "For sure he's a good role model."
After being knocked out of the first round of the state tennis tournament the past two years, Brown said he has higher hopes for this season, which begins Thursday.
"This year is going to be a lot better, definitely," Brown said. "Quarterfinals, semifinals and then finals. I think that's the goal for me this year."
Brown's tennis coach, David Laufer, said Brown has what it takes to improve upon last year.
"I think he has the potential for those successes," Laufer said. "He just has to not weigh on the mistakes and errors and focus on what you can take from the errors."
Brown didn't even pick up a tennis racquet until his freshman year of high school; his first love was always golf. When asked how old he was when he began playing the sport, he had a difficult time picking an exact age.
"Since I could pick up a club," Brown said. "I don't remember really."
Brown's golf coach, Brady Pond, said Brown is all-in off the course.
"He's definitely not hanging out at the wrong spots with the wrong people," Pond said. "You don't have to worry about him getting into trouble doing things high schoolers are usually getting in trouble with."
Brown said that his biggest takeaway in high school has been the journey as an athlete.
"Honestly it's the memories we make playing golf and tennis and just being with the team," Brown said. "It's good to have fun with teammates. Those are the memories that will last a lifetime."
---