No matter the score it's about getting better for South Mountain
February 26, 2019 by Zach Galman, Arizona State University
---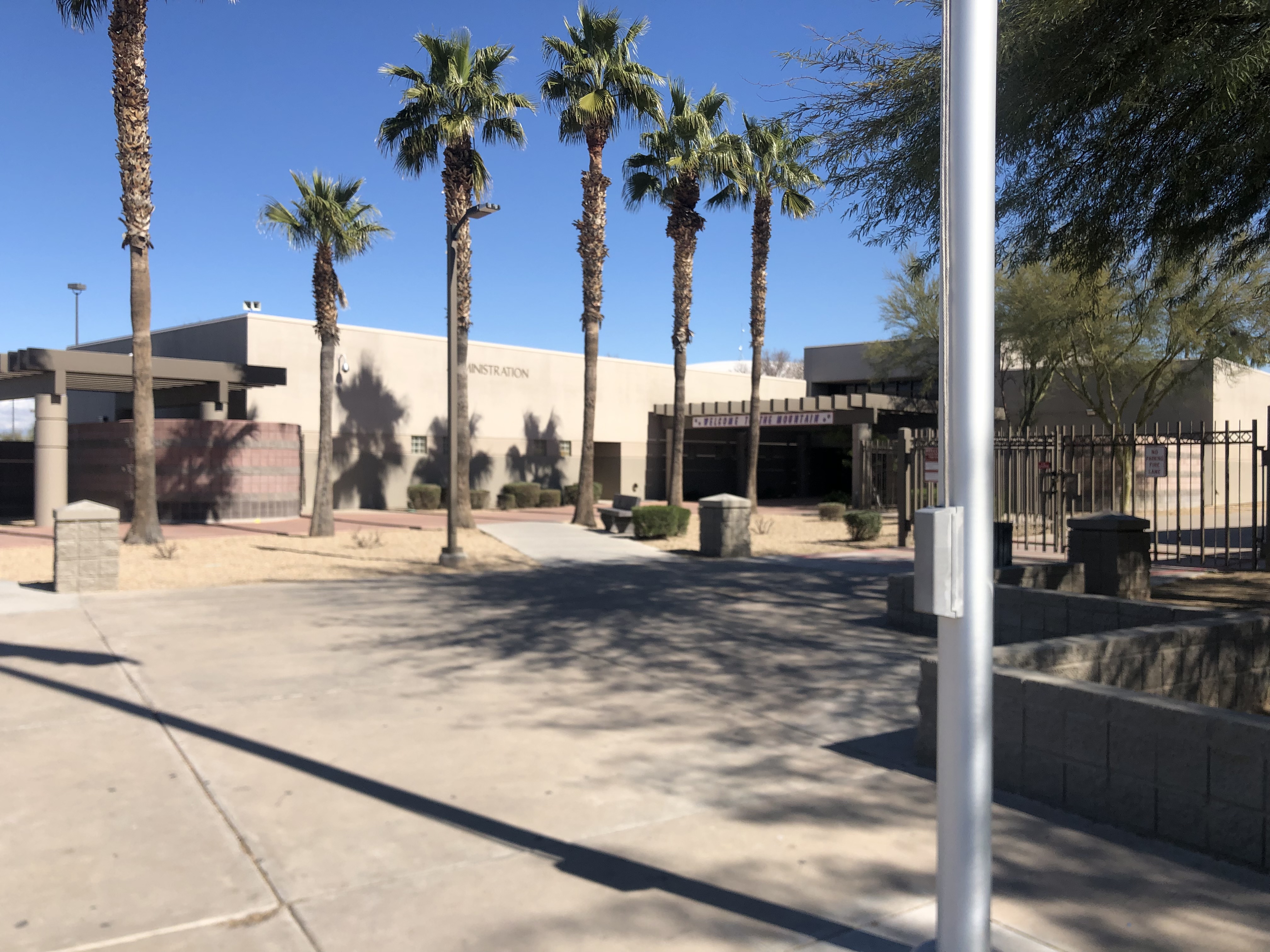 The sun begins to go down and most of the students have left for the day. At the South Mountain tennis courts, the girls team is locked in and focused on getting better but the atmosphere is far from intense. Instead there are smiles, laughter and fun surrounding the practice.
South Mountain went 2-12 in Division II play and placed eighth last season. Despite the rough season, the Jaguars remain optimistic.
"Everyone has good sportsmanship," sophomore Cinthia Boniloa said. "Like everyone is super positive."
For South Mountain, competing is critical but it's not everything.
No one preaches this more than coach Paula Spratlen-Mitchell. Mitchell focuses on teaching the game but making sure the team has fun.
"I was more concerned that they learned scoring and that they have fun," Mitchell said. "This is a lifetime sport and I want them to continue playing well after high school."
As the season approaches, South Mountain's focus is improving every day.
"Right now, don't pay attention to the score." Mitchell said. "Set an improvement goal that is measurable every time you step on the court. I want them to be in better condition. Physically and mentally. Get after it. Have a purpose and play with intention."
Sophomore Ariana Alvarez understands that.
"I want to be more aggressive," Alvarez said. "I would like to take the number one spot and take my team to state."
Senior Itati Giron approaches it differently.
"Every tennis match I don't think about, 'I have to win I have to win,' " Giron said. "It'd be nice to win but I just really want to have fun and just improve as I keep playing."
South Mountain has a strong solid five Mitchell calls the "nucleus."
"What they have learned I expect them to teach the girls who are new." Mitchell said. "They're solid players. They're committed. I can train feet. I can train racket preparation but I can't train discipline."
Mitchell praised the girls for having each other's backs no matter what happens on the court.
"Staying together," Mitchell said. "Not getting down on each other but really making an effort to pick each other up."
Mitchell preaches effort.
"Never let the results of a match or never let the score determine how you feel about what you did," Mitchell said.
South Mountain opens up the season with a home match against Independence Tuesday.
---