Golden Eagles softball run-ruled at home in PCDS Classic
March 1, 2019 by Erica Morris, Arizona State University
---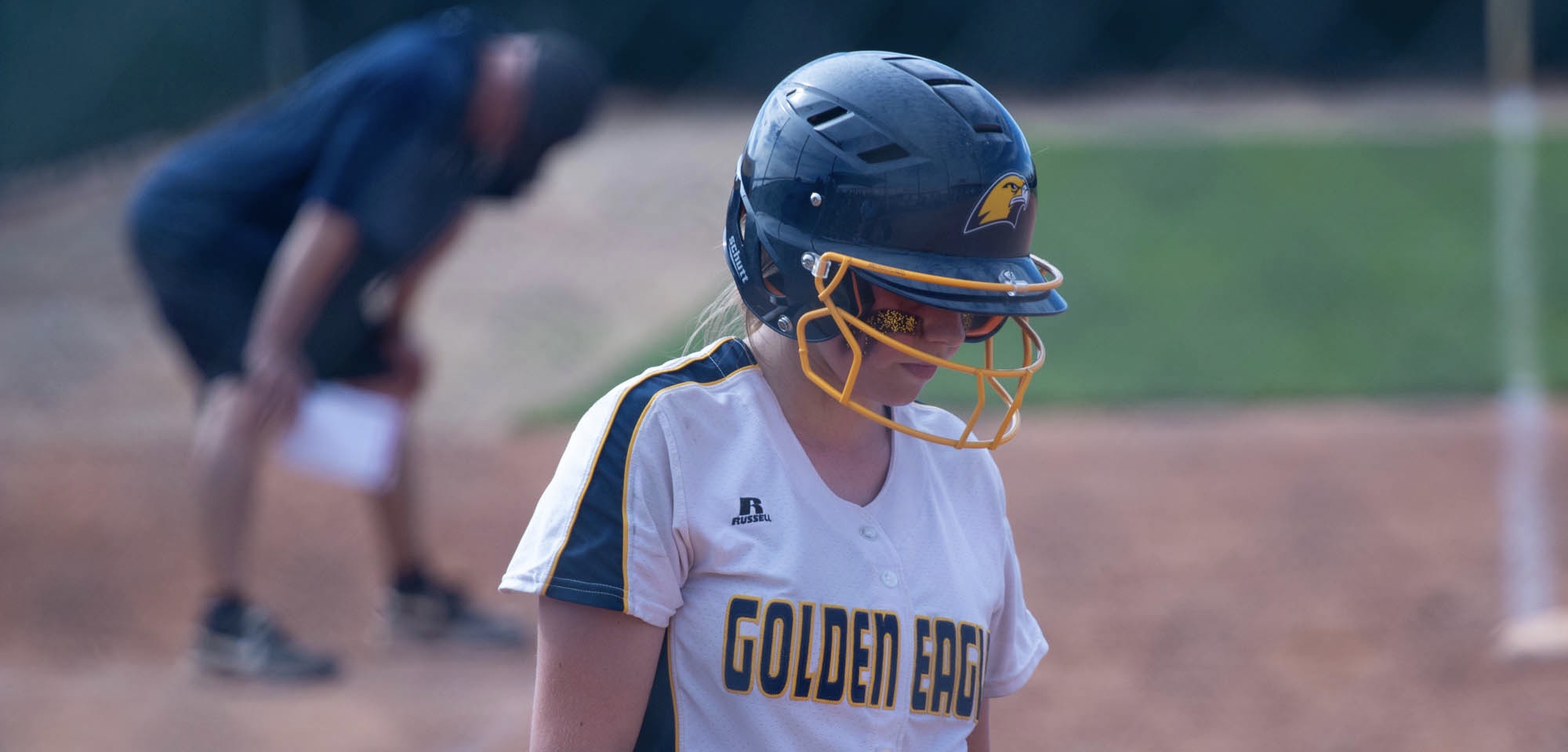 Bourgade Catholic softball continued to struggle on Friday afternoon in the PCDS Classic tournament, falling to Northland Prep (2-0), 15-4.
The Golden Eagles were without two of their three starting seniors because of an annual spiritual retreat, propelling freshman and sophomore players from junior varsity up to varsity to fill in.
Bourgade Catholic coach Mike Espinoza said the team is struggling within the circle and remain shaky on defense, but he is pleased with the team's effort hitting.
"It's a work in progress," Espinoza said. "We're really young."
After an even start in the first, sophomore outfielder Alize Rodriguez hit a home run for the Golden Eagles in the second. However, the Golden Eagles struggled to be in sync on defense, allowing the Spartans to score five runs in the second, putting their lead at 5-2.
Maggie Auza, a freshman pitcher for Northland Prep, hit the team's lone home run, pushing the Spartans' lead to 6-2.
"It's really good coming out for our first tournament and to be hitting strong," she said. "Being able to hit a home run right off the bat was really fun."
Auza pitched a no-hitter earlier in the PCDS Classic tournament in a 14-0 win over Parker.
In an attempt to give Northland Prep a different look, Espinoza switched from Adriana Gomez to Erica Rodriguez at pitcher once the Spartans' lead was extended to 14-4. However, the Spartans scored another run, forcing officials to call the game.
"They were just excited to get in a game and play," Northland Prep head coach Betty Dean said.
Northland Prep is accustomed to indoor facilities because of Flagstaff's snowy weather, making Friday's tournament the first game that the Spartans have played on dirt since last year.
Dean attributed the Spartans' success of consistently hitting the ball to the team's ability to focus on hitting during practice in the comfort of an indoor facility.
"We do a lot of work on fundamental hitting," Dean said. "We're inside more than we're outside, so that helps a lot."
Bourgade Catholic played the Parker Broncs (2-2) earlier in the day, losing 21-3, experiencing the same defensive issues they faced in their game against the Spartans.
Espinoza is still trying to figure out his starting lineup, putting players in various positions throughout the game to see which player fits where, but he is certain the team will get better.
"They'll turn it around," he said.
Olivia Sitcler, a senior utility player for Bourgade Catholic, is impressed with the effort from the younger players brought up from JV to fill in for the team's missing seniors.
"We're getting better and we're improving," Sitcler said. "Everybody is clicking together well and hopefully that moves on into tomorrow."
The Golden Eagles will continue PCDS Classic tournament play on Saturday, facing Chandler Prep at 10 a.m. and Tonopah Valley at 2 p.m.
---