SCA boys basketball squad clings to faith and brotherhood
March 13, 2019 by Patty Vicente, Arizona State University
---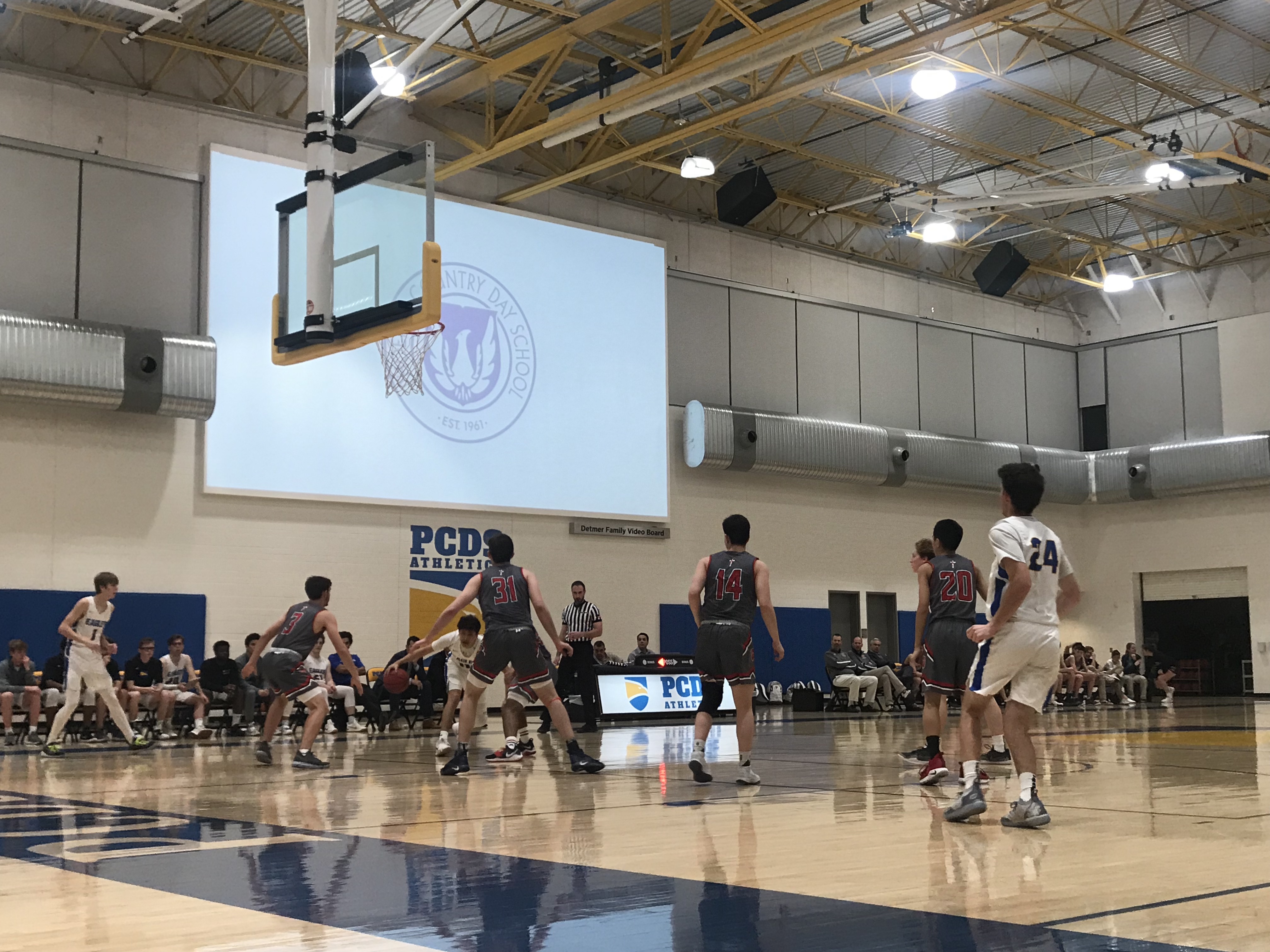 The road to winning a state championship isn't easy, even if the Scottsdale Christian Academy boys varsity basketball team has made it seem like it in recent years. Still, the team's secret recipe to success included two things that have been established in their system from the very beginning: faith and brotherhood.
Ending the season with a 17-1 overall record in Division 2A Metro, the Eagles were destined for greatness with experience and leadership both on and off the court.
Senior captain Ethan Spry was one of those role models on the team that wasn't just looked up to by his teammates, but also from students on the K-12 campus that felt encouraged as individuals and athletes by his determination to support his teammates and community.
Spry knows the importance of a tight-knit relationship within a team, especially when deepened through the Christian faith.
"[The Christian faith] has always been a part of my life," Spry said. "[SCA] has allowed me to grow in my athletics and faith, which is all I could have asked for and I know some of the guys feel the same way and that's why we enjoy being here."
Not only are the Eagles receiving this guideship on the court, but they are also learning it from their elders, like their head coach, off the court.
"I think faith and providence plays a role in all areas of life," head coach Bob Fredericks said. "We try to connect and integrate concepts of the Christian faith into our basketball journey. We start every pregame and many practices with a devotion."
Fredericks has been a part of the SCA family for the last 34 years as a basketball coach, giving him vast experience with different kinds of athletes that ultimately have the same goal in mind during their high school career: to win the state championship.
While he believes faith plays a big role in helping achieve this goal, pointing to prayers they have before and after a game, Fredericks also believes that preparation and confidence are vital for helping these young athletes learn the importance of working hard to achieve what they want.
"Preparation gives confidence that takes the edge off the nerves," he said. "Once tip-off occurs it's just young people learning life lessons through a game. It's a privilege."
Faith isn't just a part of the recipe to success for one team, but also for everyone else in the school that might share a common faith.
According to beach volleyball coach Kim Ohlinger, "Yes, faith has a direct correlation in the success of an athletic program and team."
Just like any other team, this varsity basketball team had its own problems throughout the season on their road to success. While Spry didn't specifically speak about these, he said they found a way to get through hardships with some faith and brotherhood.
"I am friends with all of the guys on the team," he said. "I have a great relationship with all three of the coaches. Any of my other teammates would say the same."
At the end of the day, it's not the trophies or recognition that make it all worth it. It's what you learn along the way, which is something Fredericks would like the team to take away.
"Being grateful for being part of a team," he said. "And for both the lessons learned and memories that accompany the process. Like [Miguel de] Cervantes states in Don Quixote, 'The journey is better than the inn.'"
The quote by Cervantes means that while the "inn," referring to the championship, is a nice reward, the journey leading up to it is more valuable and makes everything feel more rewarding.
---