Girls Tennis: Pusch Ridge going for third straight state championship
April 9, 2019 by Andy Morales, AZPreps365
---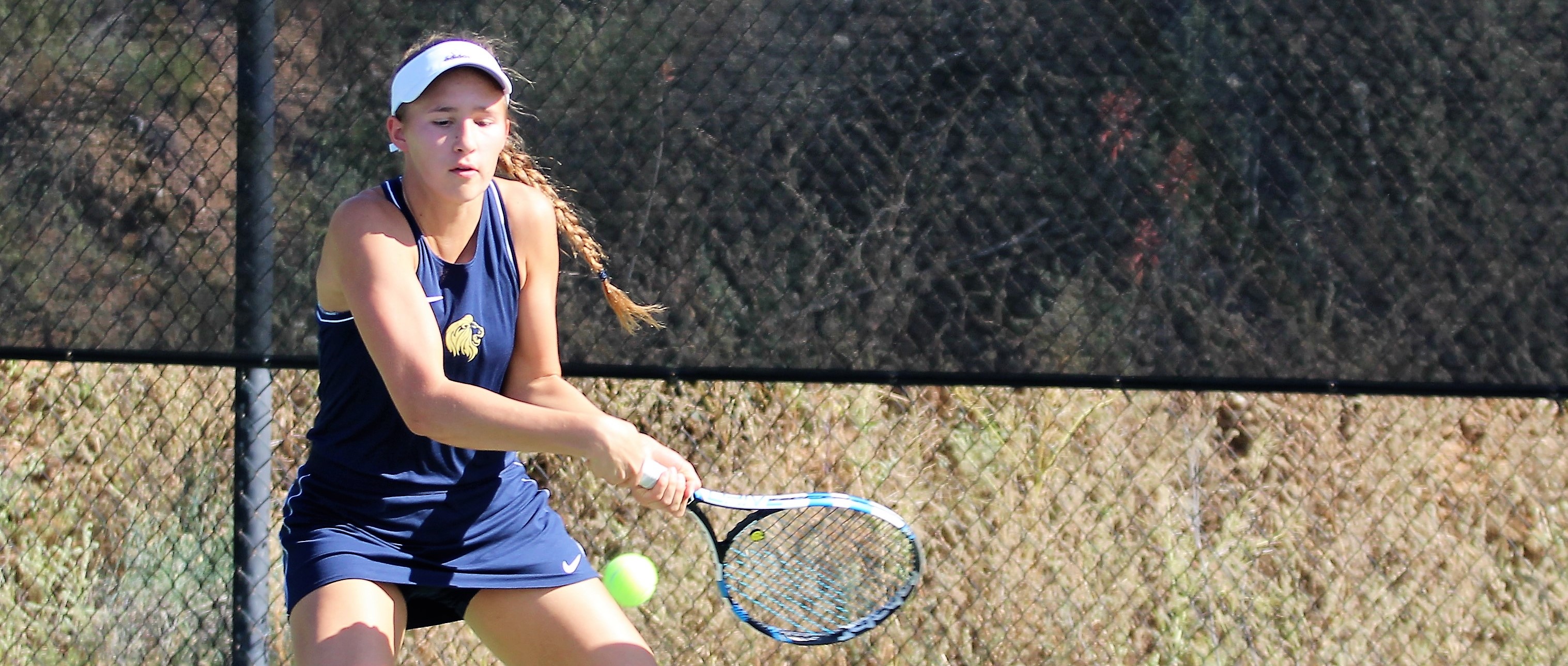 The Pusch Ridge girls beat Sahuarita 5-4 Tuesday to claim the Division III, Section II title. According to state tournament qualifying rules, the section championship gives the Lions the automatic playoff berth from the section and a chance to win their third state championship in a row.
Pusch Ridge (10-1) came in ranked No. 2 in the division so the automatic berth was a formality but the victory gave the Lions a good idea of what it will take to defeat teams like No. 12 Sahuarita (11-2) in the state tournament. In addition, defending state singles champion Sofia Fetsis beat Sammi Gutierrez, 6-1, 6-0 in a repeat of last year's semifinal match. Gutierrez went on to take third place at state.
Defending D3 champion Sofia Fetsis talks Pusch Ridge tennis. #AZPreps365 pic.twitter.com/hgxJJYDHng

— Andy Morales (@AZPreps365Andy) April 10, 2019
The Lions also pulled a sweep last year by taking the doubles championship but Kate Maxfield and Hailey Brack graduated so sophomore Colleen Harris and senior Emma Reilly have taken over the top doubles position.
As a team, Sahuarita finished in the quarterfinal round last year.
Sahuarita sr Sammi Gutierrez took third last year, looks to lead the Mustangs to state #AZPreps365 pic.twitter.com/xqsq1eUVr0

— Andy Morales (@AZPreps365Andy) April 10, 2019
In other action from Southern Arizona, the No. 2 Pusch Ridge boys beat No. 10 Sahuarita 7-2 to claim an automatic playoff berth. Pusch Ridge won the state tournament last year. No. 3 Gregory School boys claimed the D-III, Section III title last week as did the No. 9 Gregory School girls. Both of the Gregory School teams finished in the quarterfinal round last year.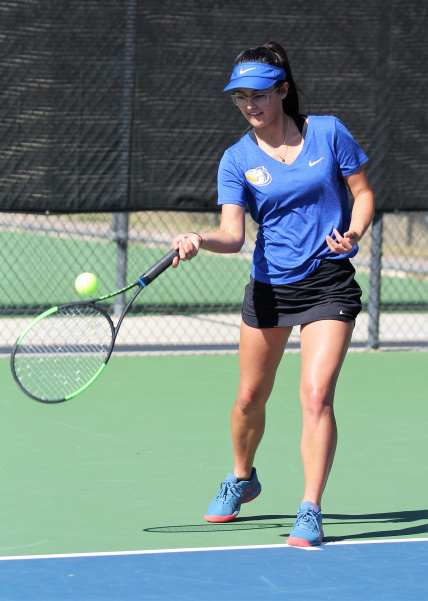 (Sammi Guttierrez took third last year/Andy Morales/AZPreps365.com)
Pusch Ridge 5, Sahuarita 4
Sofia Fetsis (PR) over Sammi Gutierrez, 6-1, 6-0
Colleen Harris (PR) over Lacaya Harris, 6-2, 6-4, 10-8
Emma Reilly (PR) over Rachael Fox, 6-0. 6-3
Trenda Keele (SAH) over Ashley Drake, 6-2, 6-0
Devan Piper (SAH) over Nicole Duran, 7-5, 7-5
Toi Tines (SAH) over Emily Johnsboen, 6-3, 6-3
Harris/Reilly (PR) over Harris/Fox, 8-3
Fetsis/Drake (PR) over Piper/Tines, 8-0
Gutierrez/Keele (SAH) over Duran/Reagan Harris, 9-7
---