6A Baseball: No. 7 Westwood upends No. 3 Mesa, 7-4
April 12, 2019 by Les Willsey, AZPreps365
---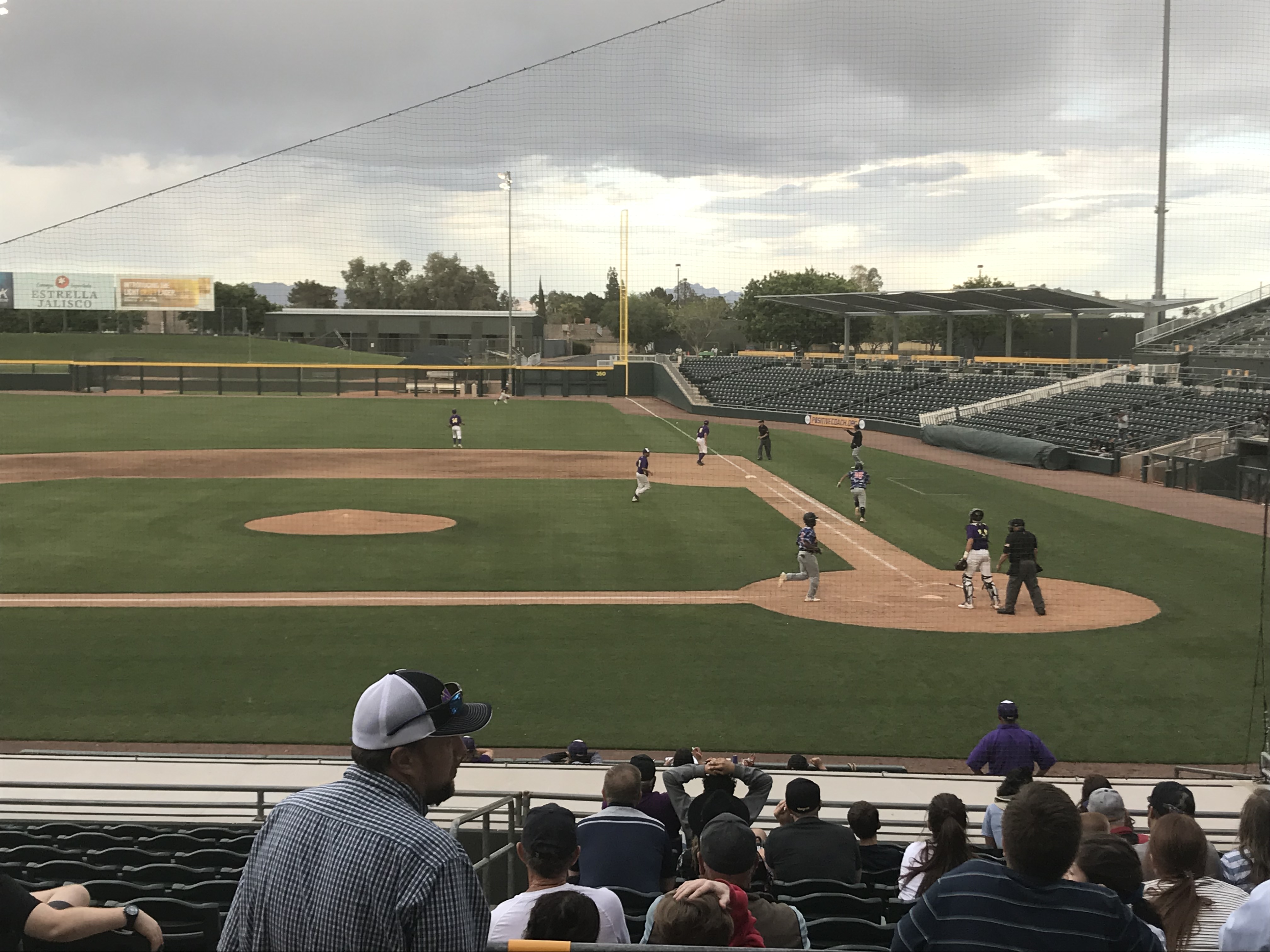 Mesa High is enjoying its second-best baseball season in the new millennium. So much so the 2019 Jackrabbits are No. 3 in the 6A power rankings.
East Valley Region rival Westwood interrupted a recent good run by Mesa Friday rallying fom three runs behind in posting a 7-4 victory over the Jackrabbits at HoHoKam Park. Mesa had a five-game winning streak halted.
Mesa's last big-time winning season was in 2000 when it was 21-7. The current Jackrabbits are 13-6 overall, 5-3 in region. Only a couple seasons of a game or two above .500 have transpired since 2000. Westwood stopped its three-game losing streak and ran its record to 16-5, 4-4 in region. Mesa's loss clinched the region title for Mountain View, currently No. 1 in the 6A power rankings.
Westwood starting pitcher Carlos Rico and reliever Kikin Cardenas combined to limit Mesa to five hits -- all coming in the second and third innings - when Mesa built a 4-1 advantage.
Cardenas pitched out of a two-on, one-out jam in the sixth taking over for Rico and retired Mesa in order in the seventh to finish it.
Cardenas had a nice day at the plate as well as the designated hitter going 3 for 4 and driving in three runs. Cardenas delivered a two-run single capping a tie-breaking, three-run sixth that gave Westwood the edge.
Perhaps the pivotal play in the game was in Westwood's half of the sixth when it broke the tie. With one out and runner at first, the Warriors Brenton Dyer grounded the tailor-made, double-play grounder to short. As will happen the ball was booted instead and Westwood took advantage.
"That was tough," Mesa first-year coach Ray Figueroa said. "It kind of blew the air out of us. That kid has come through all year."
Figueroa credits the maturity of this team for the win-loss improvement. Mesa was 13-14 last year with many of the same players returning this season in starting roles.
"They have some salt and vinegar in them," Figueroa said. "They've played a ittle ticked-off this year. They come out and compete."
Macs Carrillo and Brenton Dyer collected two hits each for Westwood and Erik Ortiz's lone hit - a double -- knocked in two runs to tie the game at 4 in the fifth.
No Mesa player had more than one hit. The Jackrabbits picked up an RBI each from Jonas Rogers, Angel Reynoso, Kannon Dush and Christian Reynoso.
Mesa finishes region play next week with two games with Red Mountain. Westwood does the same with a two-game set against Skyline.
---