I SHAVED MY BEARD (FOR A GOOD CAUSE)
March 10, 2017 by Andy Morales, AZPreps365
---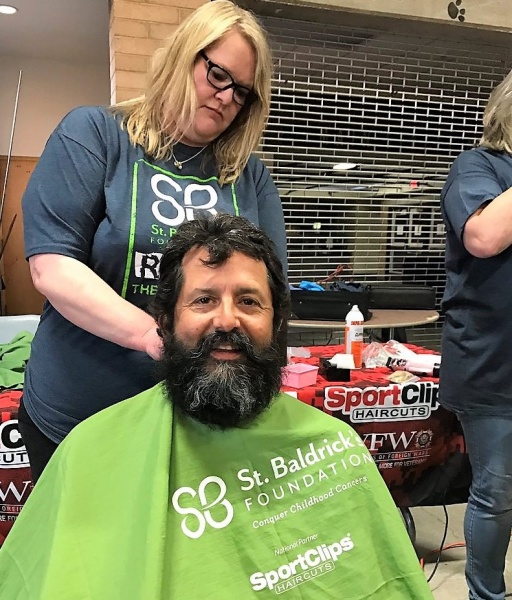 I shaved my head. I shave my beard.
I got an email about six weeks ago asking me if I would be available to attend a function I've covered in the past and this annual request is almost impossible to ignore since I teach children during the day and watch them play at night.
The St. Baldrick's Foundation raises money to fight childhood cancer and one of the main draws of the charity is the head-shaving event. Participants raise funds as part of a team or as individuals and the fundraising culminates in a night of fun, food and head-shaving.
Most children lose their hair while undergoing cancer treatments and shaving hair is a small way of showing solidarity with the children in need. At my age, the hair on top of my head is growing slower and slower but the whiskers seem to sprouting as never before so I went for it and "The Beard" was born.
My friends, coworkers, coaches and players all thought I had given up or got lazy. The Beard grew and grew and there it was – five inches long – but I secretly knew why it was there.
I joined Team Evan and I helped him start off his campaign and he eventually raised $1,000. Evan plays soccer for the Tucson Soccer Academy. His father, Todd Garelick, is the principal of Mountain View Marana and he coached the Horizon girls' soccer program to three state championships from 2001 to 2004. His 2002 squad took runner-up.
His mother, Amy Garelick, is the head soccer coach at Pusch Ridge and also serves as the head coach of FC Tucson of the Women's Premier Soccer League.
Mountain View hosted the head-shaving celebration Friday night and I attended, not only as a small part of Team Evan, but as a representative of the AIA and all the children we cover on a nightly basis. As a teacher of 28 years, I've lost two of my students to brain cancer. One was too much.
Click HERE for more information on the St. Baldrick's Foundation.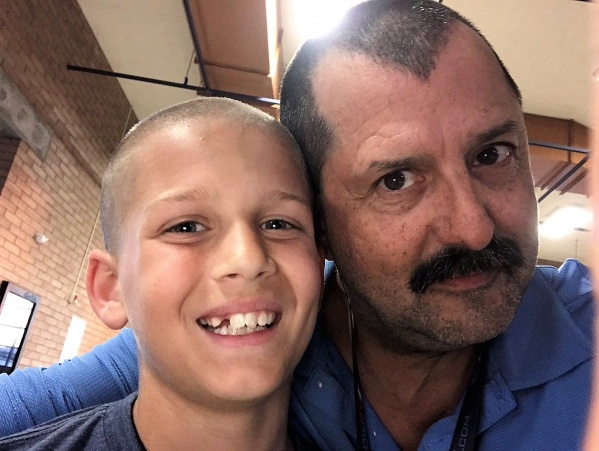 ---