BASEBALL: Cienega beat Mountain View in 5A Southern Region action
April 6, 2017 by Andy Morales, AZPreps365
---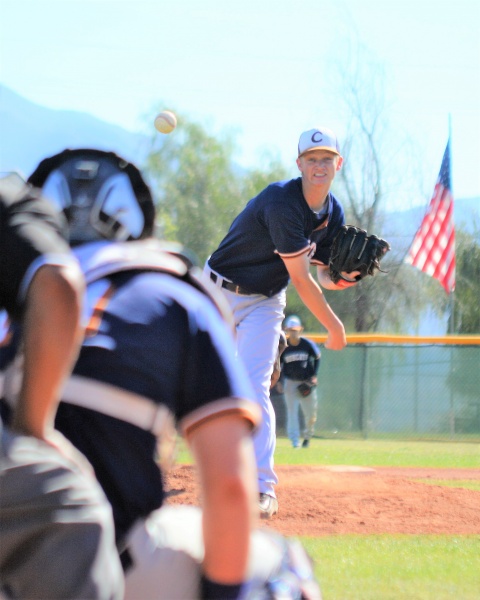 No. 7 Cienega held off No. 26 Marana Mountain View 5-0 on Thursday to keep pace with No. 10 Sahuaro in the 5A Southern Region standings.
Sahuaro (8-4 in power-ranking games, 3-1 in region) holds the head-to-head tie-breaker with Cienega (8-3, 3-1) due to a 3-1 victory over the Bobcats last Tuesday but the Cougars dropped an 11-10 game at No. 19 Buena (6-6, 2-2) on Thursday night to keep things close.
Ryon Craig (4-1) scattered four hits against Mountain View but the Mountain Lions had two runners in scoring position with one out in the bottom of the first and again in the fifth but could not score. Craig picked up two strikeouts to get out of the jam in the first and he collected another strikeout in the fifth to preserve the shutout.
Craig finished with eight strikeouts in the complete game.
Meanwhile, Cienega scored a run in the top of the second, two in the third and two more in the seventh for the 5-0 victory. Jackson Rounds knocked in Luke Morrison in the second on a double and that was all the Bobcats needed.
Nick Gonzales led Cienega by going 4-for-4 at the plate, Terrell Huggins went 2-3, Morrison went 2-4, Izzy Carrillo had a hit, Dakota Martin had an RBI and Elliott Jordan went 2-3 with an RBI. Only a sophomore, Jordan has already committed to play for the University of Arizona.
Jason Kennedy (3-1) got the start for Mountain View and he also went 1-2 with a sac bunt to help his cause. Ryan Hill and Camden Rodriguez picked up hits and Gabe Gordon had a double for Mountain View.
Cienega will have a rematch at Sahuaro on Tuesday, Apr. 11 while Mountain View will take on No. 15 Ironwood Ridge (4-6, 0-3) on Saturday morning at Chase Field.
---