BASEBALL PLAYOFF PICTURE: Cienega, Sahuarita, Sabino & Willcox are in
April 18, 2017 by Andy Morales, AZPreps365
---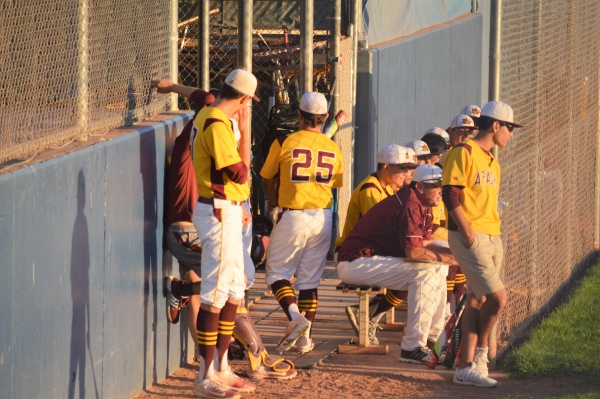 April 26. That's the official start of the baseball and softball playoffs but, for a few teams on the edge, the postseason started this week.
Starting with baseball from the south, the 6A Southern Region has a tournament scheduled for Monday, Apr. 24. No. 3 Sunnyside will face No. 13 Tucson two times this week for a shot at the Yuma Sun-Region champion. The top Yuma team and the top Tucson team will face off on Monday at the Region Tournament.
In 5A baseball action, No. 7 Cienega clinched the Southern Region championship on Tuesday night. The Bobcats are now hoping to improve their seed and avoid the play-in tournament. No. 11 Sahuaro and No. 15 Ironwood Ridge appear to be a safe bet for the play-in tournament. No. 20 Buena is on the edge with three games left.
No. 19 Poston Butte and No. 21 Flowing Wells are tied for the top spot in the 5A Sonoran Region, but Poston Butte has a better conference record. With two games left, the Caballeros are in playoff mode right now. No 26 Desert View still has time.
The 4A Kino region is still up for grabs although No. 1 Nogales, No. 2 Salpointe and No. 3 Canyon del Oro have nothing to worry about. The Dorados beat the Lancers on Tuesday night so the rankings might change on Wednesday morning. No. 14 Catalina Foothills and No. 15 Walden Grove are in playoff mode. Only 16 teams from 4A will make the playoffs (see Rio Rico/Douglas below).
No. 23 Rio Rico and No. 24 Douglas will face each other on Thursday night for the 4A Gila Region title and the automatic berth that goes with it. The winner will bump a team out of the top 16.
No. 4 Sahuarita clinched the 3A South Region a few days ago. No. 15 Sabino, No. 20 Pusch Ridge and No. 21 Empire are fighting for a play-in spot while No. 23 Catalina will have a difficult road ahead.
No. 9 Willcox beat No. 10 Benson Tuesday to clinch the 2A East Region. No. 11 Bisbee is also in the playoff mix.
No. 3 Valley Union and No. 5 St. David are still battling for the 1A South Region but both are in comfortable playoff spots. No. 15 Duncan is not comfortable.
---