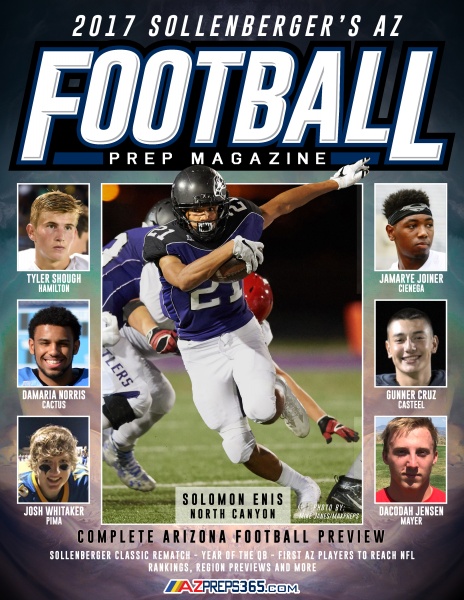 The cover for the 2017 Sollenberger preseason football magazine is ready.
The content of the free magazine will be posted in early August. This year's magazine will feature the crop of excellent quarterbacks in the state, North Canyon's Solomon Enis, the first dozen AZ prep players to play professional football and a lot more.
If anybody is interested in placing an ad in the magazine, which will run on azpreps365.com and is a state-wide preview of the 2017 football season, please contact Tanner Bush (602-385-3827).
On the cover of this year's magazine is Enis as well as one player from each of the six Arizona Interscholastic Association's conferences. The magazine is named after the AIA's late historian, Barry Sollenberger.