Corona del Sol's Nuneviller, Chandler's Bowles make USA teams
August 12, 2017 by Jose Garcia, AZPreps365
---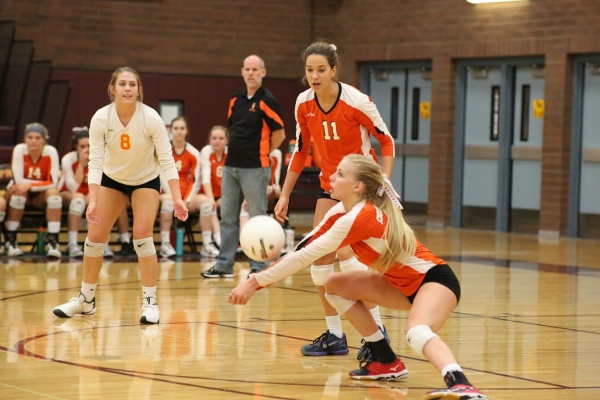 (Corona del Sol's Brooke Nuneviller digs a ball during a match last season. Photo courtesy of Nuneviller family.)
USA Volleyball announced last week that Chandler High's Jonny Bowles made the national U-19 boys' and Corona del Sol's Brooke Nuneviller the U-18 girls' teams that will compete in the FIVB World Championships from Aug. 18-27.
Twenty countries are expected to compete in the event for boys in the Persian Gulf kingdom of Bahrain. Pool play for Bowles' USA team begins on Aug. 19, when it will face Bahrain.
Bowles, a senior and UC Irvine commit, was one of 12 players selected for the U-19 boys' team. Last year, the 6-7 opposite hitter led Chandler to its first state championship appearance.
"It's been a dream of mine since I started playing to wear the red, white and blue and be in this position," Bowles said. "Being able to represent Arizona at the World Championships is pretty special to me."
This is the second year in a row that USA Volleyball selected Nuneviller to play on a youth national team.
The Oregon-bound senior was the only libero chosen for this year's U-18 team. Last year, Nuneviller led Corona del Sol to its first state championship victory since 1991.
Nuneviller's U.S. team's first pool game in the 20-team tournament will be against Russia on Aug. 19 in Argentina.
---