Desert Edge gets first win of season
September 3, 2017 by Kynan Marlin , Arizona State University
---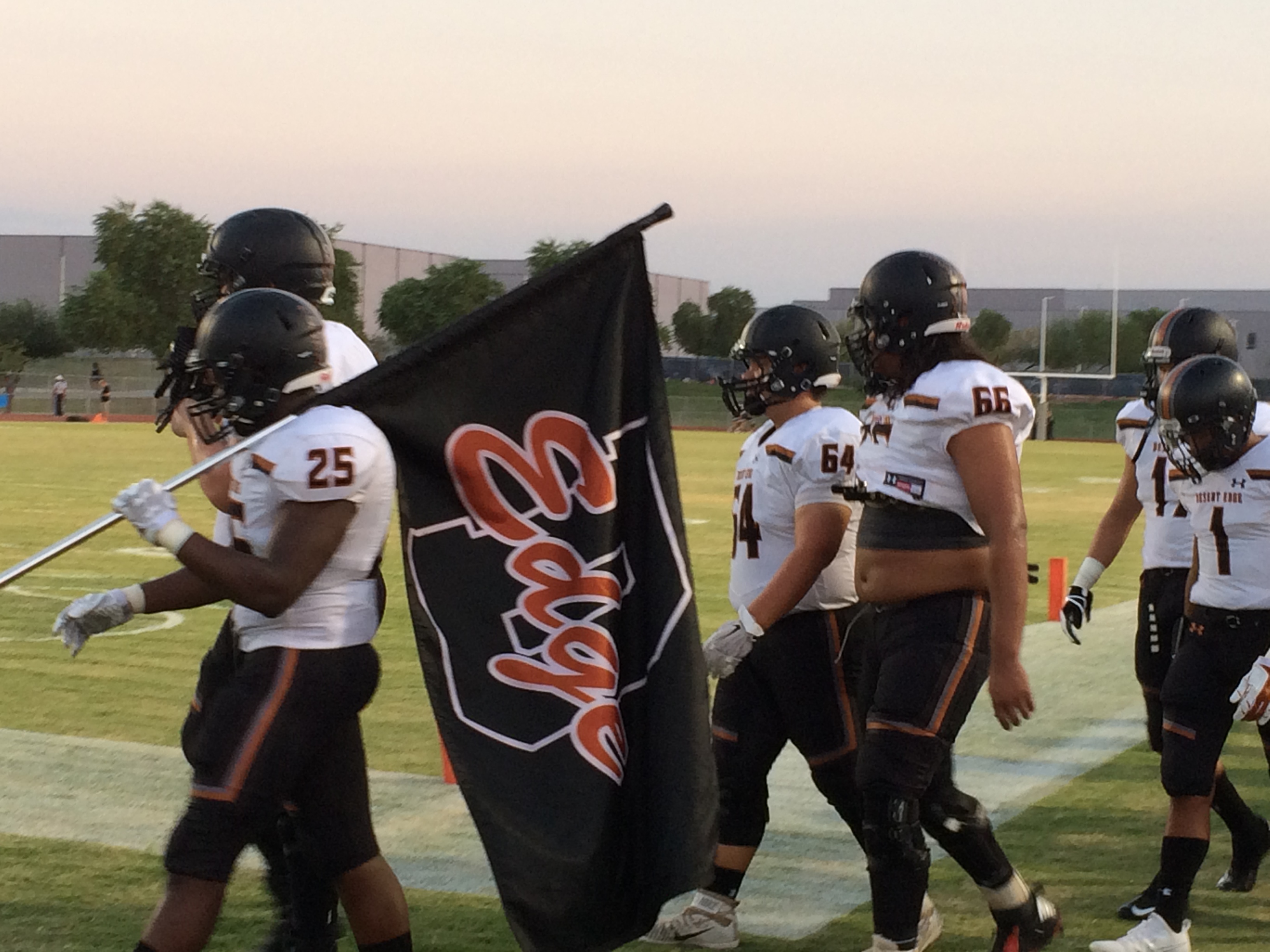 You couldn't tell just by watching which football team came into the game undefeated and which came in winless.
The Desert Edge Scorpions dominated the Betty Fairfax Stampede 30-14 at Fairfax High School in Laveen on Friday in a Class 5A non-region game.
"These kids have been working hard since day one, and it feels nice to come out here and kind of see the fruits to our labor and get a win," Desert Edge coach Jose Lucero said.
The Scorpions (1-2) controlled the game offensively and defensively in the first half as they scored on half of their offensive drives and did not allow a single first down to Fairfax.
"Sometimes you just run into a monster, and you try to do your best," Fairfax coach Dylan Winewiller said. "We thought if we could just use our speed and athleticism, we could do some things, and it worked at times and sometimes it just doesn't work – sometimes they're just bigger."
Desert Edge started off strong as cornerback Andrew Reade returned an interception for a touchdown, scoring the first six points of the game.
On offense, the Scorpions' running game kept the team rolling as it picked up first downs consistently. The running backs, Kody Ball and Elijah Bogensperger, had themselves a day as they combined for 319 yards and three rushing touchdowns.
"I really think that our offense is coming together and clicking," Bogensperger said. "We're barely touching our potential."
However, the Scorpions' turnovers and collection of penalties were a dark shadow that hung over the team.
Fairfax (2-1) forced three turnovers off fumbles on the Desert Edge ball carriers. Two of these fumbles eventually translated to touchdown-scoring drives by Stampede running back Anthodius Ashley.
Penalties stunted the Scorpions on the final possession of the first half, when a touchdown was negated because of a block in the back. Desert Edge was pushed so far back on that drive that it once faced a second down and 40.
Despite this, Fairfax was handed its first loss of the season. The team will look to bounce back on the road against the North Mustangs.
Desert Edge will be looking to continue its success at home next at 7 p.m. Friday as the Scorpions are set to take on the Millennium Tigers.
---