VOLLEYBALL: Rincon went undefeated to win TUSD Invitational
September 3, 2017 by Andy Morales, AZPreps365
---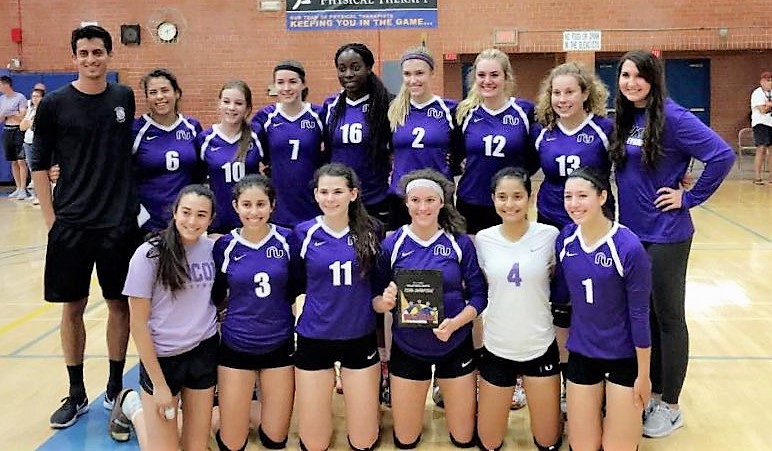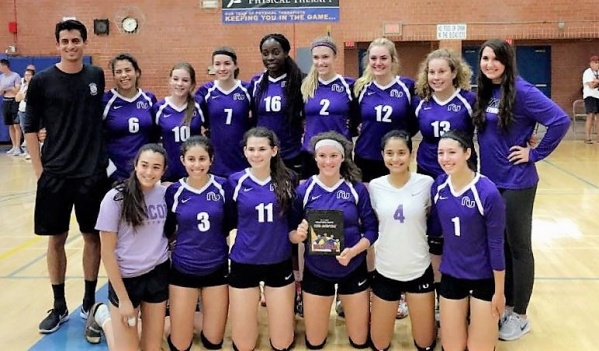 Rincon/University (Courtesy Photo)
Rincon/University went undefeated Friday and Saturday to win the TUSD Girls Volleyball Tournament held at Palo Verde High School. The Rangers went 5-0 including a 2-0 sweep over defending champion Sahauro in the title match. Sabino beat Tanque Verde 2-1 in the third place match.
Rincon/UHS is now 6-0 on the year and the Rangers have yet to give up a set (13-0). The team will travel to Cienega on Tuesday and Sahuaro (6-1) will travel to Sabino (6-2) on Wednesday.
Cienega played in the Goldwater Invitational on Friday and Saturday. The Bobcats went 3-0 in pool play but final results from Saturday have not been posted. Sahuaro is scheduled to host the Cougar Invitational on Sept. 16.
RESULTS
Friday, Sept. 1
Tanque Verde 2, Catalina 0
Tanque Verde 2, Desert Christian 0
Tanque Verde 2, Cholla 0
Sabino 2, Desert View 0
Sabino 2, Cholla 0
Sabino 2, Catalina 0
Sahuaro 2, Amphitheater 0
Sahuaro 2, Cibola 0
Sahuaro 2, Rio Rico 0
Rincon/UHS 2, Sunnyside 0
Rincon/UHS 2, Pueblo 0
Nogales 2, Rio, Rico 0
Nogales 2, Palo Verde 0
Nogales 2, Cibola 0
Buena 2, Santa Rita 0
Buena 2, Pueblo 0
Buena 2, Sunnyside 0
Catalina 2, Desert Christian 0
Desert Christian 2, Desert View 1
Pueblo 2, Santa Rita 0
Cibola 2, Amphitheater 1
Rio Rico 2, Palo Verde 1
Sunnyside 2, Walden Grove 1
Palo Verde 2, Amphitheater 1
Santa Rita 2, Walden Grove 0
Saturday, Sept. 2
Rincon/UHS 2, Nogales 0
Amphitheater 2, Santa Rita 0
Cibola 2, Pueblo 0
Rio Rico 2, Sunnyside 0
Palo Verde 2, Walkden Grove 0
Catalina 2, Sunnyside 0
Cibola 2, Cholla 0
Walden Grove 2, Desert Christian 1
Desert View 2, Amphitheater 0
Palo Verde 2, Desert Christian 0
Pueblo 2, Cholla 1
Rio Rico 2, Catalina 0
Desert View 2, Santa Rita 0
Catalina 2, Cholla 0
Palo Verde 2, Desert View 0
Rio Rico 2, Cibola 0
Amphitheater 2, Walden Grove 0
Sahuaro 2, Buena 0
Pueblo 2, Sunnyside 1
Santa Rita 2, Desert Christian 1
Sabino 2, Buena 0
Tanque Verde 2, Nogales 1
Nogales 2, Buena 0
SEMIFINALS
Rincon/UHS 2, Tanque Verde 0
Sahuaro 2, Sabino 1
THIRD PLACE
Sabino 2, Tanque Verde 1
CHAMPIONSHIP
Rincon/UHS 2, Sahuaro 0
---