2017 AIA Football Bracket Show Live This Saturday
October 24, 2017 by Seth Polansky, AZPreps365
---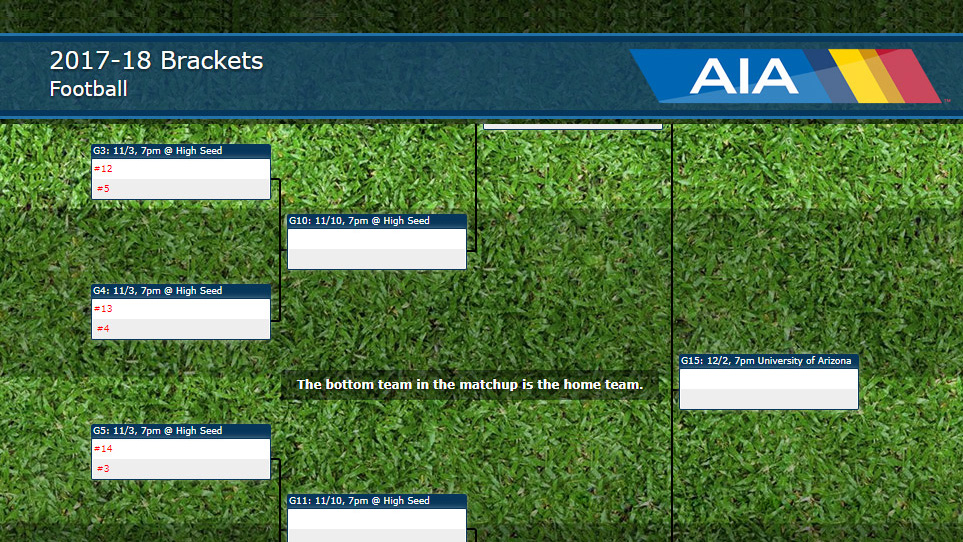 The AIA 2A through 6A football brackets will be revealed during the annual football bracket show, taking place on Saturday, Oct. 28, starting at 9 a.m.
The brackets will be released as follows:
9:15 a.m. - 2A
9:30 a.m. - 3A
10:00 a.m. - 4A
10:15 a.m. - 5A
10:30 a.m. - 6A
The bracket show can be viewed FREE on the NFHS Network and heard live on The Fanatic (1580 AM, 99.3 and 95.9 FM) throughout the valley. The regularly scheduled AZPreps365 Saturday morning show will take place from 7-9 a.m. and can also be watched via the webcast, as well as listened to on the radio.
The girls volleyball brackets will be released later that Saturday, Oct. 28, at 4:00 p.m. on www.azpreps365.com as well.
---