Moon Vally honors fallen teammate
October 28, 2017 by Jose Garcia, AZPreps365
---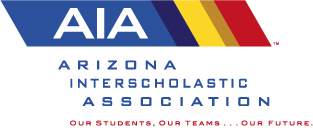 High school prep writer Casey Pritchard covered the Moon Valley-Peoria game in which Moon Valley honored its fallen teammate, Carlos Sanchez, Friday.
Below is his report.
By Casey Pritchard
Moon Valley dropped its regular season finale to Peoria 53-8 Friday night, but losing the game wasn't important, it was remembering the loss of their fallen teammate.
Carlos Sanchez, Moon Valley's inside linebacker, passed away last weekend after taking a fall in the Rockets' game against Glendale Cactus Oct. 20. The cause of death has not yet been determined by medical examiners, but regardless of how it happened, the Moon Valley players rallied around each other to make sure they were on the field Friday night, playing for Sanchez.
"They motivated me," Moon Valley coach Seth Millican said of his players. "On Monday, I was in a cloud of guilt and doubt and fear. I tried to talk them into not playing this game. We had a team vote, the district was behind us, admin was behind us, and they let it be up to the kids. I told them it was up to them."
Millican said he tried for 20 minutes to talk his team out of playing Peoria Friday night, but they wanted to play.
"I can't claim any strength or coaching magic for motivating them, they motivated me and they pushed us to play this game," Millican said. "Even though the outcome was what it was, I'm glad we did."
Moon Valley honored Sanchez on the field before, during and after the game.
It was senior night, and when the seniors were introduced and came to midfield with their parents, they dropped white roses on a No. 33, which was Sanchez's number, painted on the grass. There was also a 33-second moment of silence for Sanchez, and when the Moon Valley's team came onto the field to start the game, the captains walked out hand in hand with Sanchez's jersey strung out between two of the players. Those same players walked Sanchez's jersey to midfield for the coin toss.
Then, on Peoria's first offensive play, the Panthers obliged a Moon Valley request by running a play in which they took a knee at the line of scrimmage. It was announced that Sanchez made the tackle.
In the game, Moon Valley fell behind quickly, giving up a touchdown on the opening kickoff. Peoria took a 26-0 lead into halftime, and continued to add to it in the second half. Millican said his players wanted to play better for Sanchez.
"Of course they were upset, of course in their heart they wanted to win for Carlos," Millican said. "They were hesitant a little bit, and I don't blame them for that. They kind of picked it up a little bit. I would say the overall mood on the sideline was a little bit upset they couldn't do better."
After the game, both teams and some fans huddled together around Sanchez's painted number on the field, and Millican led a prayer he had written.
"I said thank you for the support we received, I talked about how going forward Carlos will live through their actions as long as they're good people," Millican said.
A GoFundMe account has been set up for the Sanchez family, and as of Friday night had already accumulated nearly $32,000. The president of the Moon Valley Booster Club, Shawn Kaowili, said the community support has been very generous.
"Not only from our community, but across the Valley, across the state," Kaowili said. "Everybody has been very generous in their calls and well wishes and everything."
Millican described the community support as "insane," adding that he can't express how much support there has been.
"For being so unlucky, I feel very, very lucky," Millican said. "The support, top to bottom – admin, the staff, teachers, students, the parents, the community, other football teams, it's been an outpouring of support and love and it's really helped us get through this."
The loss dropped Moon Valley to 5-5. It was 11th in the 4A power-points rankings before the start of play, and could still potentially earn a state playoff berth, despite the loss.
More important than the playoffs, Moon Valley showed its great character by the way they honored and remembered Sanchez Friday.
"I remember him as the absolute best scout player that ever lived," Millican said of Sanchez. "A kid who wanted everybody to get the best rep they could, but never took it too far, never got upset and went into the quarterback, never got upset and took it out on an offensive lineman, it was just always a clean, 100 percent. Off the field, he always had a smile on his face. He was the kid walking up and down the sideline trying to keep people's spirits up, and when the game went bad, he was just a source of strength for this team."
---