5A volleyball: Sunnyslope wins 8th title
November 9, 2017 by Jose Garcia, AZPreps365
---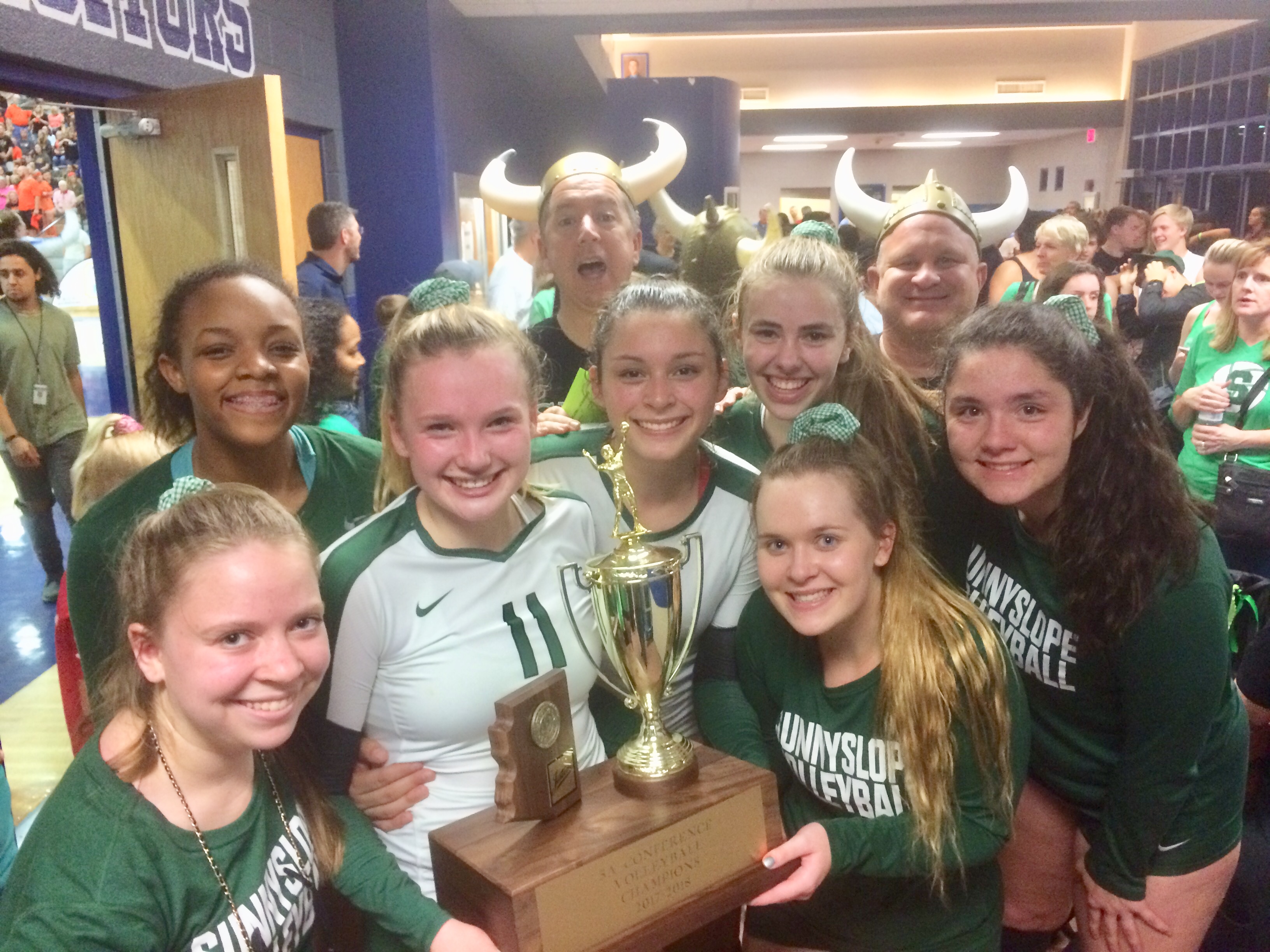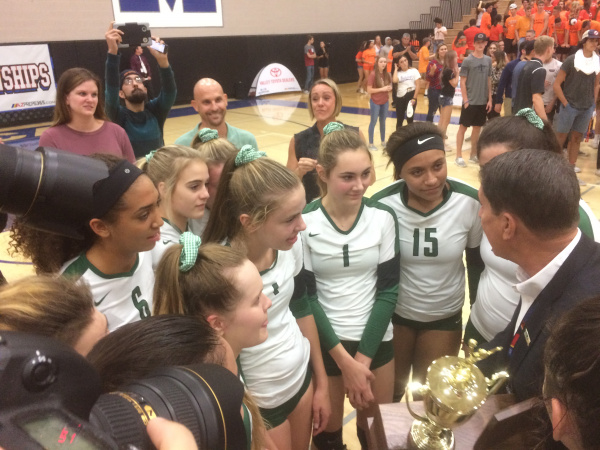 (Sunnyslope receives its prize after winning Thursday's 5A final at Mesquite High School. Photo by Jose Garcia/azpreps365.com)
D.I.F.T.B.
Do it for the bling. That was Sunnyslope's motto this season.
Let the ring fitting begin, because the Vikings are the 2016-17 Class 5A Arizona volleyball champions. Motivated by last year's four-game loss in the 5A final, Sunnyslope returned to Mesquite High School Thursday to win in four games and claim what they came for.
"We were not leaving without a ring," said Sunnyslope senior captain Kayla Matthews after her team downed first-time championship contestant Queen Creek 25-19, 25-27, 25-23, 25-21.
Sunnyslope isn't used to losing championship matches.
In fact, last year's defeat was the first time in nine tries that Sunnyslope coach Amber LeTarte went home without a first place trophy.
Last year, ten Sunnyslope first-year varsity players participated in the final match, and the experience gained in that match helped the team Thursday. The Vikings kept their composure, even when they were down at times, allowing six seniors to go out as champions.
But it was a junior, the heady Macy Wilke, who added the final touches when the final game was knotted at 21-21. Queen Creek had won six of the previous eight points to tie that game when Wilke, the team's starting setter, tried to catch Queen Creek off guard with a tip.
Queen Creek dug it out, but the ball went over the net and Sunnyslope right side hitter Madi McGill put it away to stall Queen Creek's momentum. Wilke then proceeded to serve three consecutive aces to close out the match.
"Macy is a phenomenal human being," Matthews said. "With her defense and setting, we couldn't have done it without her."
They also couldn't have done it without Matthews, a 6-foot outside hitter with a lot of power in her right arm. The senior finished with a team-high 15 kills, accounted for five blocks in the final two games and finished off the third game with a back row kill.
In the third game, Queen Creek trailed only 24-23 after being down 23-19. With Sunnyslope needing just a point to end the game, LeTarte subbed Matthews into the back row.
The move worked as Matthews' got the final point. Matthews' kill appeared heading out, but Queen Creek attempted to make a dig.
The ball, however, eventually remained on Queen Creek's side. Queen Creek's serving faltered in the early going, a reason it lost the first game, but Sunnsylope also caught the serving error bug toward the end of Game 2.
It's final two serves in that game hit the net, helping Sunnyslope capture its only game. Queen Creek finished with a 27-16 record and, if you include its libero, will return four starters next season.
As for Sunnyslope, it ended its season with a 31-9 record and is now 8-2 in state championship appearances.
"There's reputation, a culture we've established," LeTarte said. "We work with great girls not just volleyball players. We fully invest a lot into them."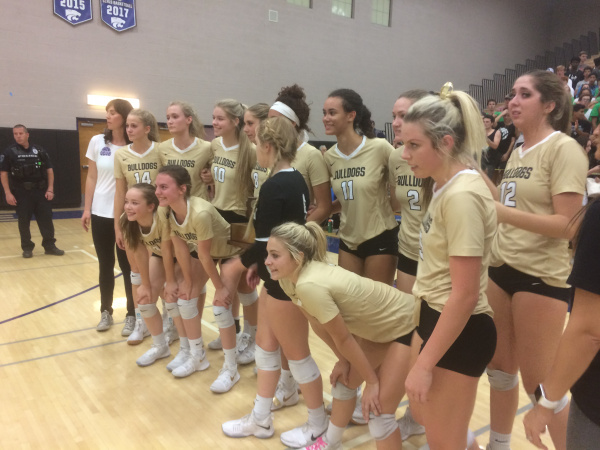 (Queen Creek reached the program's first volleyball championship match this season. Photo by Jose Garcia/azpreps365.com)
---