BOYS HOOPS: Sunnyside reloads, beats Mountain View 70-48
December 4, 2017 by Andy Morales, AZPreps365
---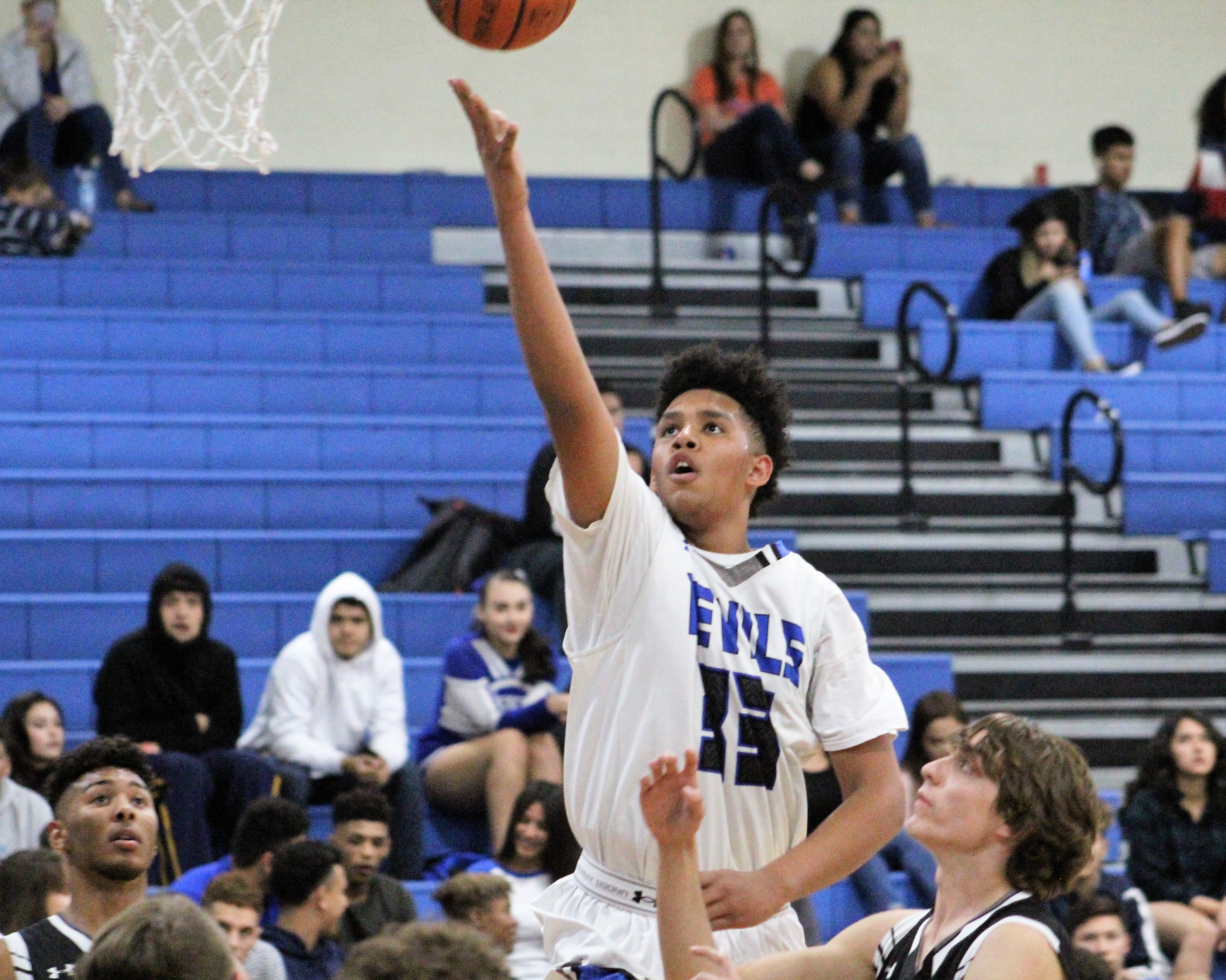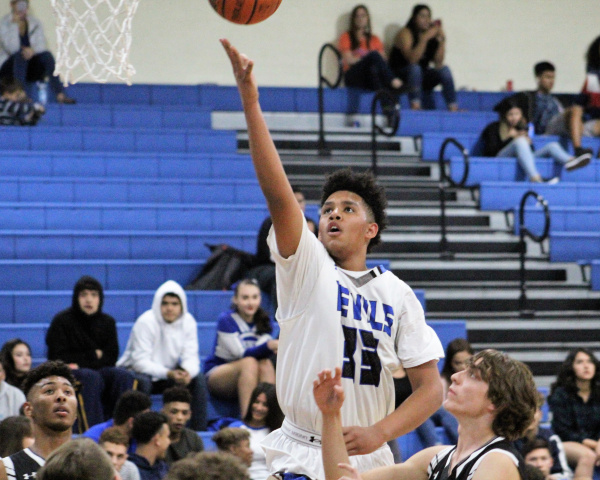 Damian Hidalgo (Andy Morales/AZPreps365.com)
Sunnyside is possibly the most difficult team to prepare for. The jersey numbers look familiar, but the faces are different. That's what happens when six of your top eight players graduate and your top player (Nikc Jackson) moves to Scottsdale.
Still, Sunnyside (5-2) is off to an even better start than last year when the Blue Devils opened up with a 4-5 record, including a 68-64 overtime win at Marana Mountain View.
This year?
There was no need for overtime as the Blue Devils got past Mountain View 70-48 Monday night at home. New players stepped in with junior Adrian Canastillo returning as the most familiar face and the guard scored 12 points to compliment the 15 put in from Javier Ramirez and the game-high 22 scored by Damian Hidalgo.
Hidalgo transferred in from Walden Grove and he proved to be the difference when Mountain View (5-2) put on a furious comeback to cut a 33-13 deficit with 6:02 left in the second quarter to 37-29 with 20.1 seconds left before the half. Hidalgo scored 10 points in the quarter with his last bucket of the period coming at the buzzer to extend the lead to 39-29.
"Everybody is doing their job," Hidalgo said. "The bench has stepped up and we are doing what comes natural out there."
No longer riding the bench, Ramirez nailed four three-pointers in the first quarter to pace the Blue Devils. In all, the Blue Devils hit on seven 3's but the Mountain Lions kept the game in reach by hitting 11 bombs.
Junior standout Julian Molina hit four of those and senior standout Drew Cotton made four of his own to keep things close but Sunnyside went on a 10-0 run in the final four minutes of the game to pull away with the 70-48 victory.
Molina finished with a team-high 16 and Cotton added 15.
The Mountain Lions lost sophomore standout Evan Nelson to Salpointe over the summer break but the rest of the team returns. The team started out 5-0 with a big win over Palo Verde in the mix but the Mountain Lions followed that up with back-to-back losses to Walden Grove and Sunnyside. Mountain View will host Salpointe (2-4) Tuesday night.
Sunnyside will visit Amphitheater (2-1) on Tuesday.
---