Boys soccer: Cortez pounces on Greenway errors
December 12, 2017 by Jose Garcia, AZPreps365
---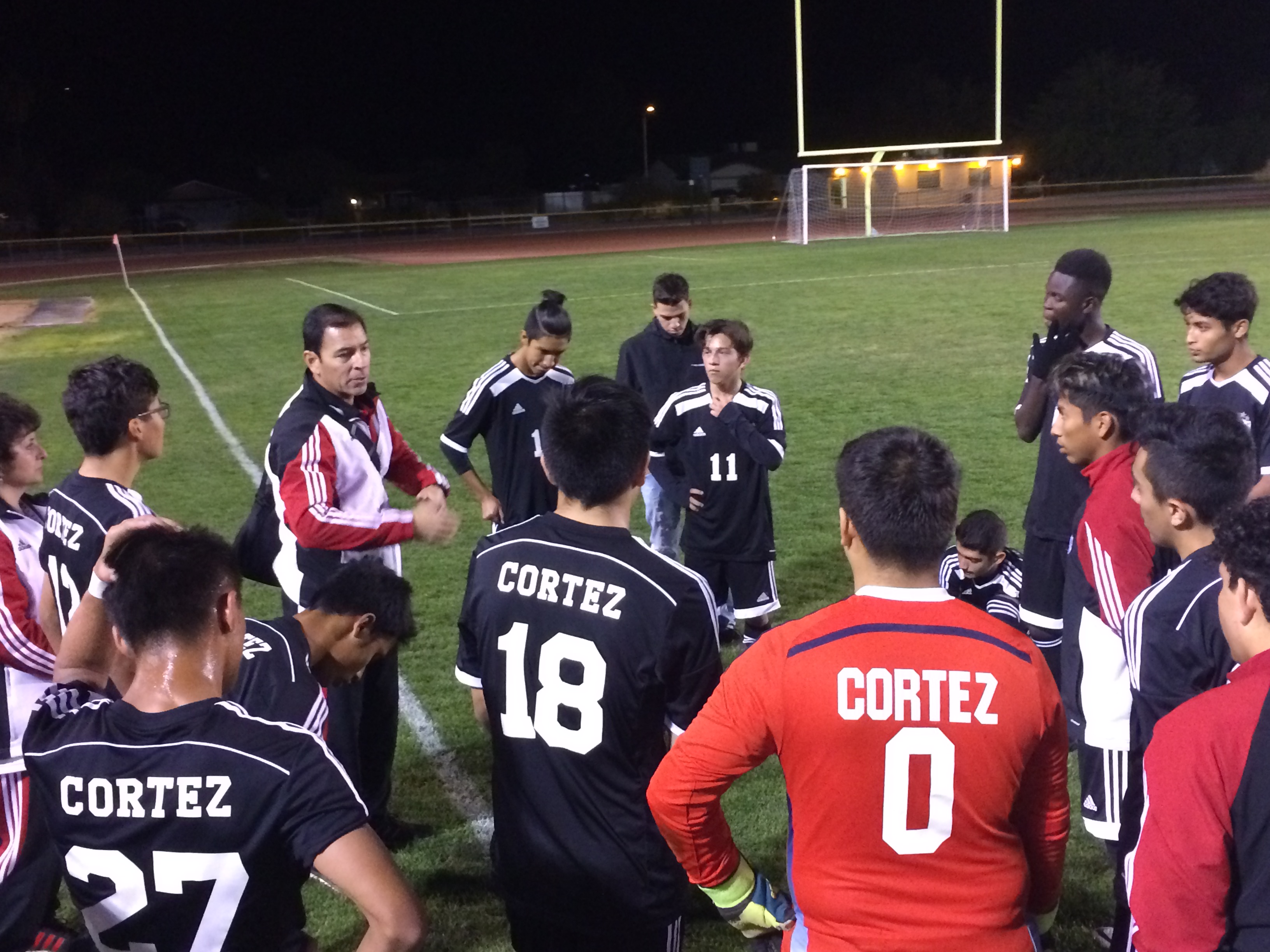 Coach Jose Corona joked that he's hoping to find a legitimate striker under his Christmas tree this season.
Not having a go-to scorer has kept Cortez's boys soccer program from winning a championship in recent years, Corona believes. If Cortez keeps scoring like it did Tuesday, Santa might help deliver this season the postseason goods Cortez and Corona prefer to see.
The three-time state state soccer champ exploited a defense that was missing its best defender and a couple of goalkeeping errors to trounce Greenway 6-1. The non-region road victory improved its record to 4-0 for Cortez, which has outscored its opponents 17-2 so far.
"We didn't come in here believing that it was going to be easy," Corona said. "It's was going to be a complicated match. But we took care of the opportunities that were given."
Despite giving up an early goal, a header by Akili Edmond off a Nestor Mora free kick, Greenway stood toe-to-toe with Cortez in the first half.
But with 19 seconds left in the first half, Greenway had trouble controlling a high kick in the 18-yard box, allowing senior Po Po to put away the error and Cortez to head into halftime up 2-0.
But Greenway responded quickly once the second half whistle was blown. The hard-working Derrik Fournier scored off a corner kick within the first two minutes of the second half.
At halftime, Corona told his boys that a 2-0 lead is the most dangerous lead to have, and he was right but only for about 10 minutes. Edmond's second goal and Carlos Valenzuela's penalty kick within an eight-minute stretch put Cortez in control in the second half.
Losing its composure toward the end of the match also didn't help, Greenway coach Kenneth Laird said. A red card kept Laird's best defender from playing Tuesday, when two more Greenway players were ejected.
Cortez added its final goals when Greenway (3-2) was playing with 10 and then just nine players in the final 19 minutes of the match.
"Most of the people who are on this team (Cortez) have been training together for a long time," Edmond said. "We have real good chemistry."
---