Girls soccer: Willow Canyon edges Campo Verde in OT
December 13, 2017 by Les Willsey, AZPreps365
---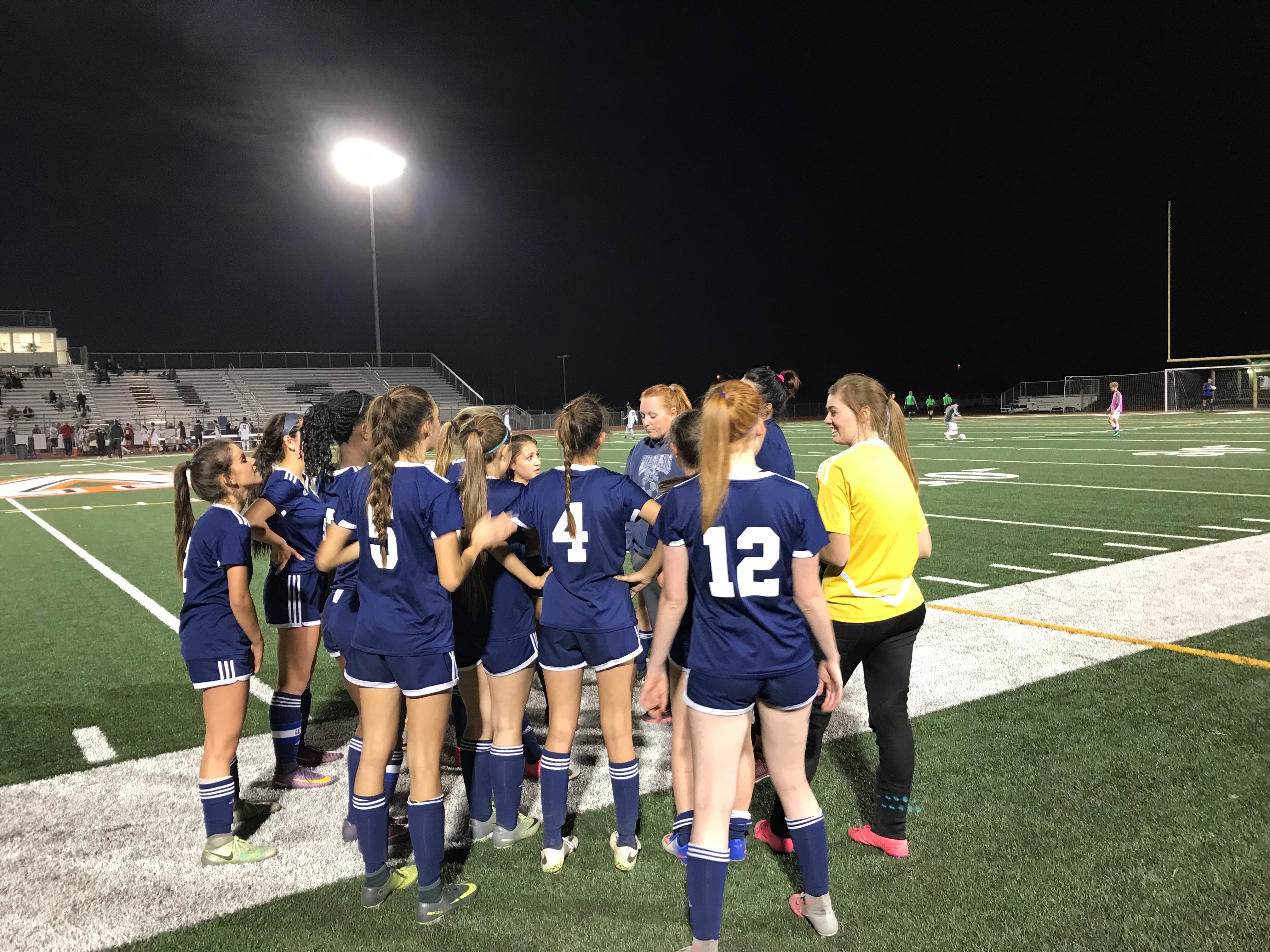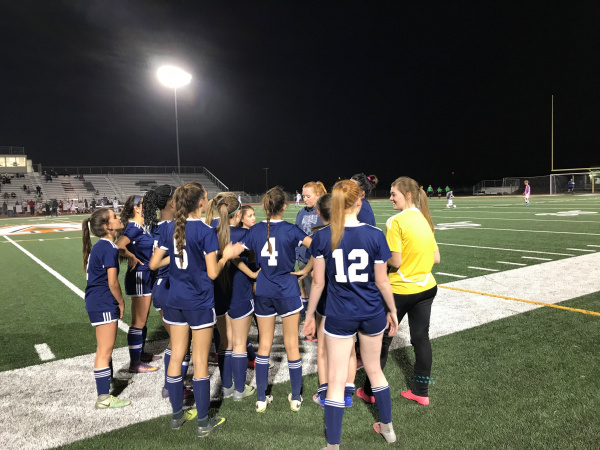 Willow Canyon coach Kendra Melbye congratulates her team after win over Campo Verde. (AzPreps365 photo)
Trying to corral Willow Canyon forward Allison Veloz is no easy task. Campo Verde coach Drew Guarneri was well aware of it before his team faced Veloz and the Wildcats for the second year in a row. Campo Verde managed to edge Willow Canyon, 2-1, last year. Yes, Veloz scorde the Wildcats' goal that day.
"She went up and down the field on us six times last year," Guarneri recalled. Guarneri took great pains to remind his team to cover up #1 (Veloz). Before the game. During the game. At every available moment. Didn't matter.
Veloz netted a hat trick, including the tie-breaking and winning goal in overtime as Willow Canyon topped Campo Verde, 3-2, in a 5A girls soccer match at Campo Verde.
"I looked over at my assistant in the second half and said I'd sure hate to be the team having to stop her," Willow Canyon coach Kendra Melbye said of Veloz."She's quite a player. We're glad we have her." Veloz, a junior, entered the season with 36 goals in two seasons. Her three goals Wednesday were her 12th, 13th and 14th of the season.
Willow Canyon is now 4-1-2 for the season and most importantly 4-0 in power-ranking matches as it ran its winning streak to four with the road triumph.Campo Verde dipped to 2-5, 1-3 in power-rankling matches and had a two-game win streak ended.
Veloz registerd all of her goals after the first 40 minutes. Campo Verde scored the only goal of the first half in the 20th minute as Haylee McLeod tucked home a pass from Mia Dranczyk deep in the box past Willow Canyon junior keeper Akela Patterson. Patterson played a huge part in the victory -- like Veloz - with her effort in the second half.
Veloz tied the match at 1 knifing through the box in the 43rd minute. Patterson made three saves in the next 12 minutes - two on penalty kicks.
Veloz chimed in for her second goal and a 2-1 lead in the 66th minute on an assist by Alyssa Reyes. Campo Verde was able to even things in the 69th minute with a a couple nice passes by McLeod and Paige Sherman finding Duranczyk just inside the box. Duranczyk planted and rifled a shot left to right high to the far post past Patterson. Veloz had one more good opportunity in regulation. She fired a direct kick from 20 yards out that was just wide left.
Undaunted Veloz teamed up with Patterson for the game winner quickly in the first overtime. Patterson came out of goal and across midfield to launch a free kick that sailed to the right of Campo Verde's goal. Veloz managed to track in down near the corner and drilled a shot right to left neatly in the corner of the far post in the 82nd minute. Willow Canyon stifled Campo attempts to tie over the next 18 minutes with Patterson nabbing a soft header from Campo Verde's Jewel Padilla in the final minute.
---