Sunnyslope avenges regular season loss to No. 1 Deer Valley
December 18, 2017 by Jose Garcia, AZPreps365
---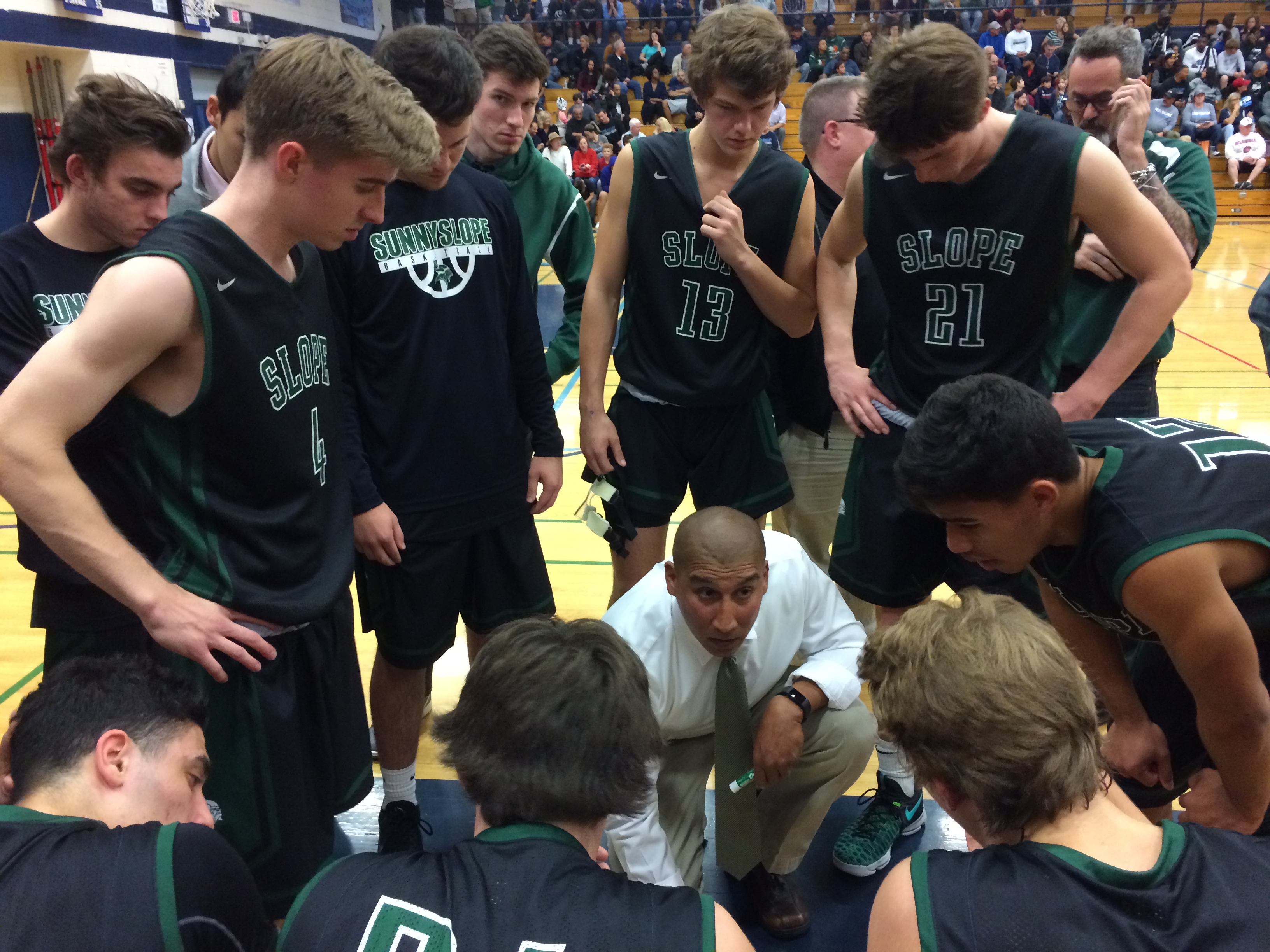 Sunnyslope's strong defensive performance against 5A's top-ranked Deer Valley took a back seat with 4:16 left in their game.
Senior Andrew Greb was lying motionless after being fouled and falling awkwardly on Deer Valley's court. The guard attacked the hoop on the play, made the basket but lost his balance on the way down.
The game was stopped so medical staff could attend to him. The guard eventually began moving his legs and talking before the Glendale Fire Department transported Greb to a local hospital.
"Andrew's legs came out from underneath him," said Sunnyslope coach Ray Portela after the game. "He's got a cut on the side of his head. He was moving and talking. He should be fine.
"He's an energy guy off the bench, and you can see he's deceptively athletic. He went up and rose up against (Deer Valley's) Bryce Davis. That's what we want our guys to do. It was a good basketball play."
Andrew Greb doing fine. Tests came back negative, minor concussion, but no stiches needed. That's one tough kid!

— Ray Portela (@PortelaRay) December 19, 2017
thank you to everyone who was praying and showing me love. i'm alright and getting better

— Andrew (@andrew_greb) December 19, 2017
When the game resumed after about 20 minutes, Sunnylope wrapped up a 54-30 victory.
"Bryce obviously had no intention of (hurting Gerb)," Deer Valley coach Jed Dunn said. "That's not Bryce's spirit. Bryce is one of the nicest kids I've ever coached."
Sunnyslope wasn't in a giving mood Monday like it was on Nov. 24 against Deer Valley during a 55-52 loss.
This time, Sunnyslope clamped down on Deer Valley's scorers, allowing just two field goals in the first two periods.
Since losing to Utah Lone Peak on Dec. 29, Sunnyslope (10-2) kept its last three opponents from each scoring more than 30 points in a game, including 11-1 Deer Valley, which was held to a season low in points Monday.
"It was a good old fashion butt whipping," Dunn said. "We knew they were going to come after us. They are the defending champ for a reason."
In the first half, Sunnyslope made nine of its 19 shots but seven turnovers helped Deer Valley stick around until Sunnyslope began pulling away in the third quarter.
Up only 18-10, Sunnyslope opened the third period with a jumper and a bucket in transition by senior guard Bryson MeWhinney, and Chris Orozsco followed with a basket in the paint.
That led to a Deer Valley timeout with 6:23 left in the period. During the timeout Portela could be heard telling his boys not to have a let down.
They didn't, even with a teammate in the hospital.
Sunnyslope coach Ray Portela said Sr. Andrew Gerb was moving his extremities and cohesive after a hard landing on the court during a play. pic.twitter.com/e3Y84gkOU9

— Jose E. Garcia (@AZPreps365Jose) December 19, 2017
---