GIRLS SOCCER: Douglas wins Palo Verde Invitational
December 30, 2017 by Andy Morales, AZPreps365
---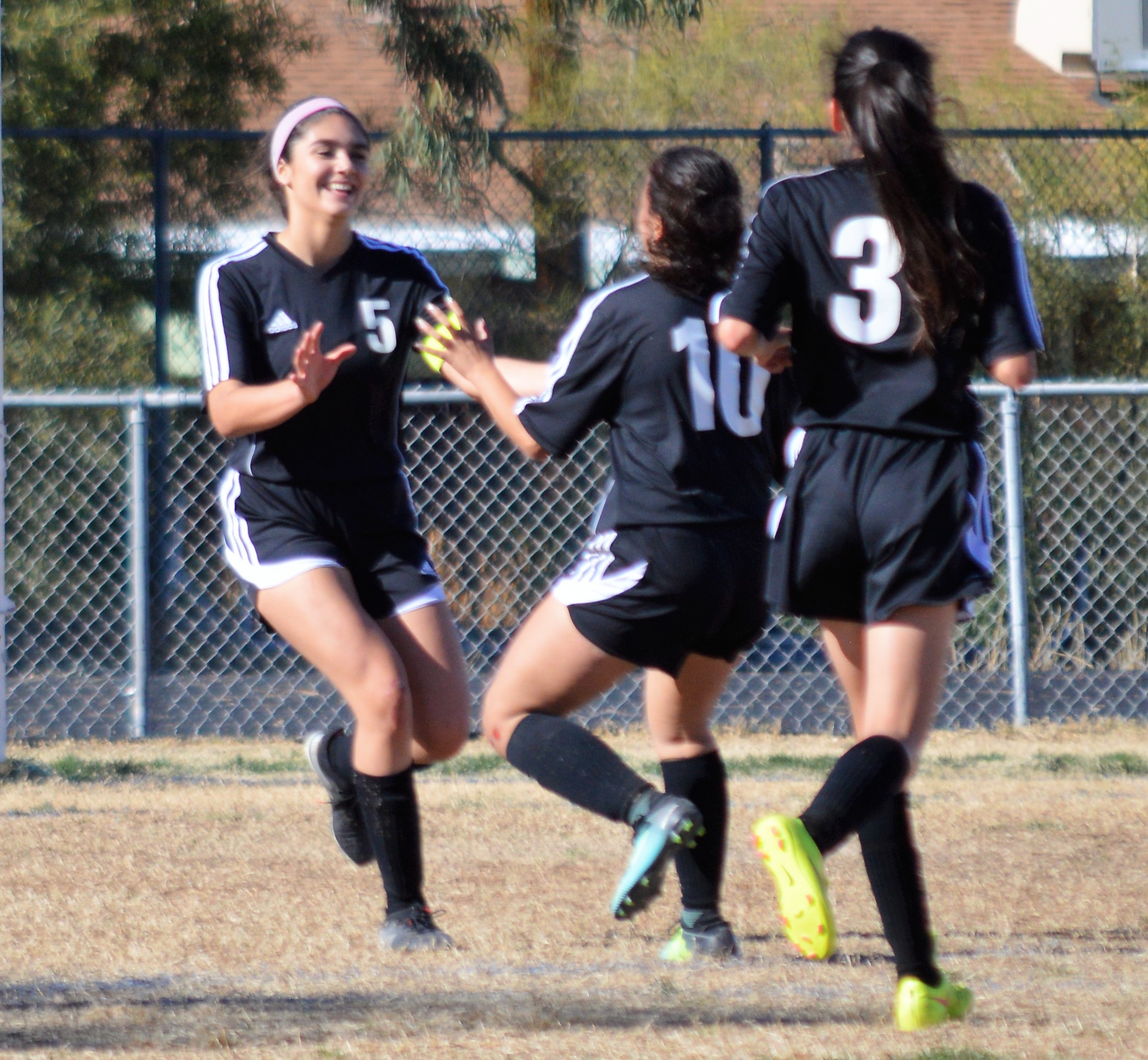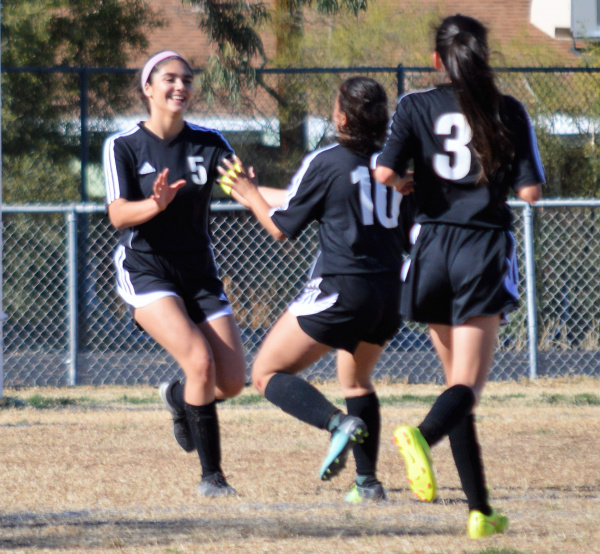 Venezia Galindo (5) celebrates her second goal. (Andy Morales/AZPreps365.com)
Palo Verde Girls Soccer Invitational
Dec. 27-30: Palo Verde
Douglas went 4-0 to capture the championship of the Palo Verde Girls Soccer Invitational held this past week at Palo Verde High School. The Bulldogs improved to 6-4 on the year.
Douglas sophomore forward Venezia Galindo came up big for the Bulldogs in the championship match over Palo Verde with a goal in the 19th minute and another in the 22nd. Janna Romero provided the final score in the 52nd minute for the 3-0 victory.
"We are hardworking and we all have a good connection with each other," Galindo said. "I was feeling it today and we had a plan to try to score as quickly as possible."
Douglas is 3-2 in power-ranking games and the Titans are 3-3. The two teams compete in the 4A Gila region and will face each other again on Jan. 11 to open up region play.
Sahuarita beat Sunnyside 5-1 to claim third place at the tournament and Cholla beat Vista Grande 2-0 to round out the scoring.
The Walden Grove Winter Invitational is scheduled to start on Wednesday, Jan. 3 with the final day slated for Jan. 6. Tanque Verde, Rio Rico, Catalina Foothills, Nogales, Walden Grove, Sahuaro, Mountain View Marana, Cienega, Ironwood Ridge and Tucson are the scheduled teams.
Wednesday, Dec. 27
Palo Verde 1, Vista Grande 0
Douglas 5, Cholla 0
Sahuarita 3, Sunnyside 2
Thursday, Dec. 28
Palo Verde 1, Sunnyside 0
Sahuarita 1, Cholla 0
Douglas 1, Vista Grande 0
Friday, Dec. 29
Palo Verde 3, Cholla 1
Sunnyside 1, Vista Grande 0
Douglas 2, Sahuarita 1
Saturday, Dec. 30
Cholla 2, Vista Grande 0
Sahuarita 5, Sunnyside 1
CHAMPIONSHIP
Douglas 3, Palo Verde 0
---