Stan Luketich inducted into national baseball Hall of Fame
January 10, 2018 by Les Willsey, AZPreps365
---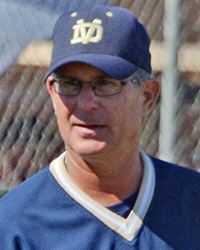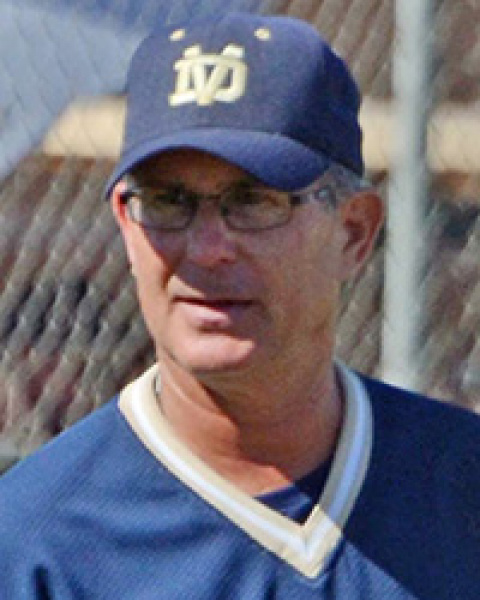 Stan Luketich new member of American Baseball Coaches Association Hall of Fame (ABCA photo)
Stan Luketich didn't venture to Indianapolis last weekend for the weather. He didn't mind the bitter temperatures that gripped Indy. Highs were in the single digits most of his stay. That's because the warm, fuzzy feeling of a Hall of Fame induction made the conditions moot.
His induction and that of 10 others into the American Baseball Coaches Association Hall of Fame Class of 2018 made it feel like another sunny day at the diamond. Included among the inductees was former University of Arizona coach Andy Lopez, which made Jan. 5 an especially proud day for Arizona and its baseball community.
"I loved the weather," Luketich said. "because I knew I'd be leaving in four days. The night of the ceremony it was below zero."
Luketich, a veteran of 30 years as a head high school baseball coach at Desert Vista and Moon Valley along with three state championships, called the evening wonderful and humbling. And he was able to share it with many -- some of whom left mid-70s winter temperatures in Arizona to attend.
"The greatest thing was how many family and were there," Luketich said. "I had family from six different states there to share the day."
Luketich isn't done with his alliance with baseball. He's working as an assistant coach under David Webb and staff at Corona del Sol this spring.
Below is the ABCA bio compiled for his inauguration:
In 30 years as a high school head baseball coach, Stan Luketich won over 360 games and captured three Arizona state titles.
The longtime Desert Vista skipper got his coaching start at Moon Valley High School in Phoenix, in 1976 where coached football and baseball. After serving nine seasons as an assistant baseball coach, Luketich took over the Moon Valley program in 1985, serving as head coach until 1993. His 1989 team captured the Arizona high school state championship, the first of Luketich's career.
In 1996, Luketich was tasked with starting the Desert Vista High School baseball program. In 21 seasons at Desert Vista, he led the Thunder to three Arizona Final 4's (2005, 2007 and 2009), a state runner-up finish (2000) and two Arizona high school state championships in 1999 and 2001. For his career as a high school coach, Luketich holds a 368-233-1 (.611) record.
Following his second state championship, Luketich was named an ABCA/Diamond Regional Coach of the Year as well as the Arizona Baseball Coaches Association Coach of the Year in 1999. He was inducted into the Arizona Baseball Coaches Association Hall of Fame in 2007.
Along with his high school coaching career, Luketich has spent time at the collegiate and professional levels. He served as an assistant coach to ABCA Hall of Fame member Tom Petroff at the University of Northern Colorado and spent two seasons (1991-92) coaching in the Detroit Tigers' organization.
For 21 consecutive summers, Luketich worked as a coach for the Major League Baseball Envoy international program. Beginning in 1994 as part of the Envoy program, he led the Senior National Teams for Belgium and the Czech Republic, and served on the staff of the Senior National Team for Spain. He also worked with teams from England, Germany and Italy.
The 42-year coaching veteran also served as a special education teacher for 39 years before retiring from education in 2014.
An active member of ABCA since 1985, Luketich served as a clinician at the 2012 ABCA Convention in Anaheim, where he was also honored with the 2012 ABCA Ethics in Coaching Award.
At least 100 of his players went on to play collegiate baseball, and 11 of his former players signed professional baseball contracts. Among those is Jaycob Brugman, center fielder for the Oakland Athletics, and shortstop Corey Myers, who was selected with the fourth overall pick in the 1999 Major League Baseball Draft.
Luketich is a 1975 graduate of Northern Arizona University where he earned his bachelor's degree in Special Education and his master's in Educational Administration.
---