Sunnyslope goes into McClintock game with another bullseye on its back
January 25, 2018 by Josh Schaefer, Arizona State University
---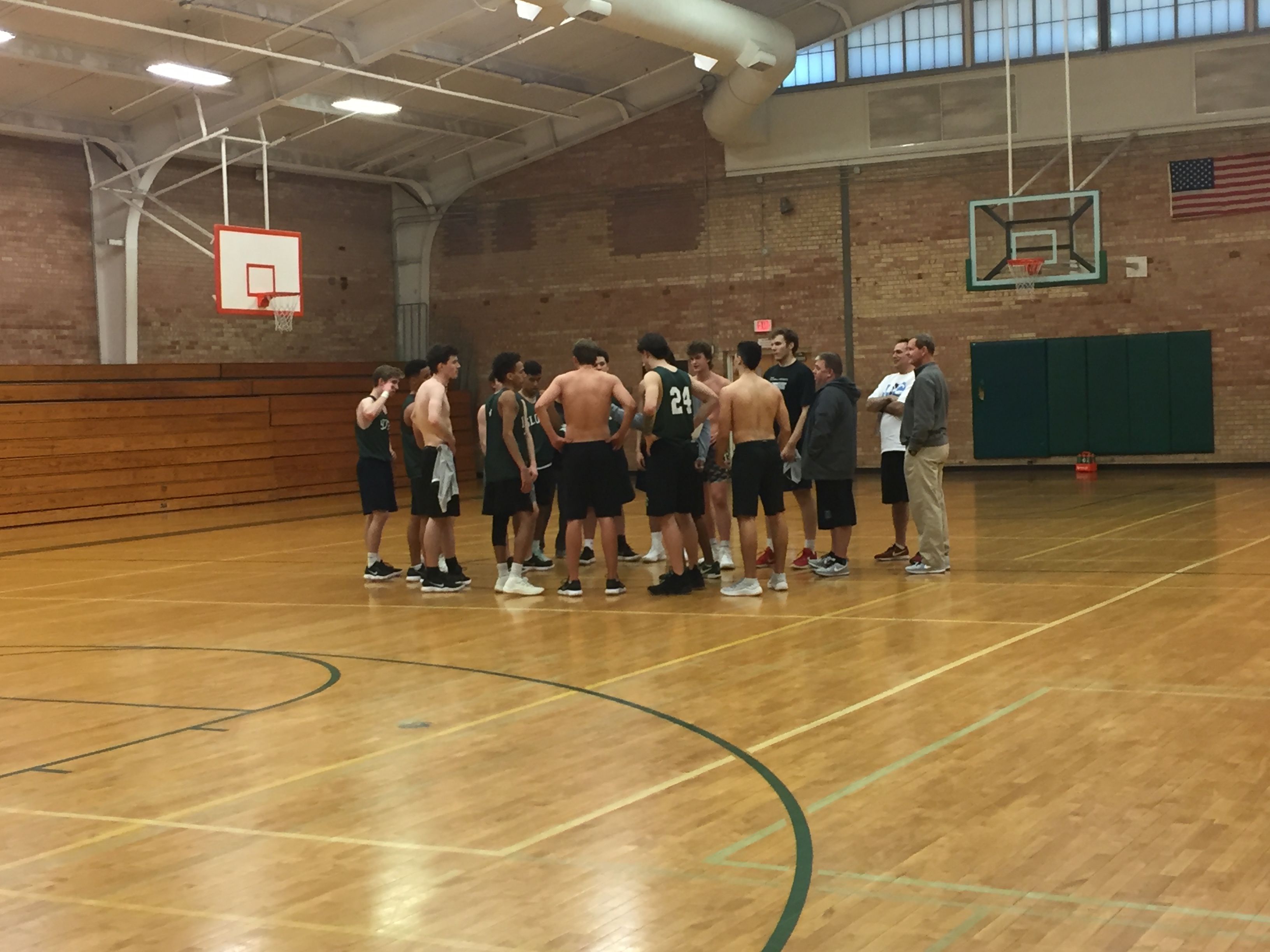 It has been clear since the first game of the season that Sunnyslope High School, defending state champions, would have a bullseye on its back in 2018. The Vikings have been surrounded by hype for the past eight weeks, and they've dealt with it successfully.
The Vikings have posted a 20-4 overall record and a 7-1 section record entering Friday's contest against the McClintock Chargers. They also sit as the No. 8 team in Arizona.
"We stay focused because we know we have a bullseye on our back for all the teams that are hungry for that playoff spot and hopefully want to knock us off," senior forward Chris Orozco said.
McClintock enters with a 15-7 overall record, 3-4 section record, and a state ranking of 24, trying to keep up with Sunnyslope for a playoff position.
"They're going to give it their all and they're going to be dangerous," Sunnyslope coach Ray Portela said. "They can present problems with their ball pressure and their denying of passing lanes."
Energy appears o be the name of the game for the Vikings. McClintock is a fast team that can cause problems, despite losing its most recent game against the Vikings on Jan. 12.
"We know they want to beat us," Vikings senior forward Kyle Fische. "We know that, being state champs last year, people are going to be wanting to beat us every time, so we can't just come on the court and expect to win. We just have to match their intensity and play with energy."
Sunnyslope defeated McClintock 60-43 earlier this month, and with the regular season winding down, the players know how much Friday's game means to McClintock's playoff chances.
Portela said his coaching staff has continued to preach consistency throughout the course of the season. He admitted that sometimes Sunnyslope comes onto the court flat and unprepared, but most times they start fast and finish strong.
"We really need to be focused and we really need to bring effort and energy to combat their effort," Portela said.
The Vikings and the Chargers face off at McClintock High School in Tempe Friday night at 7.
"We just try to go out and play our game. Rankings here and there don't really matter. It's just two teams playing on the floor," Portela said. "When we bring our best effort, we're a pretty good team."
---