Sunnyslope concludes regular season with big win over Sierra Linda
February 6, 2018 by Josh Schaefer, Arizona State University
---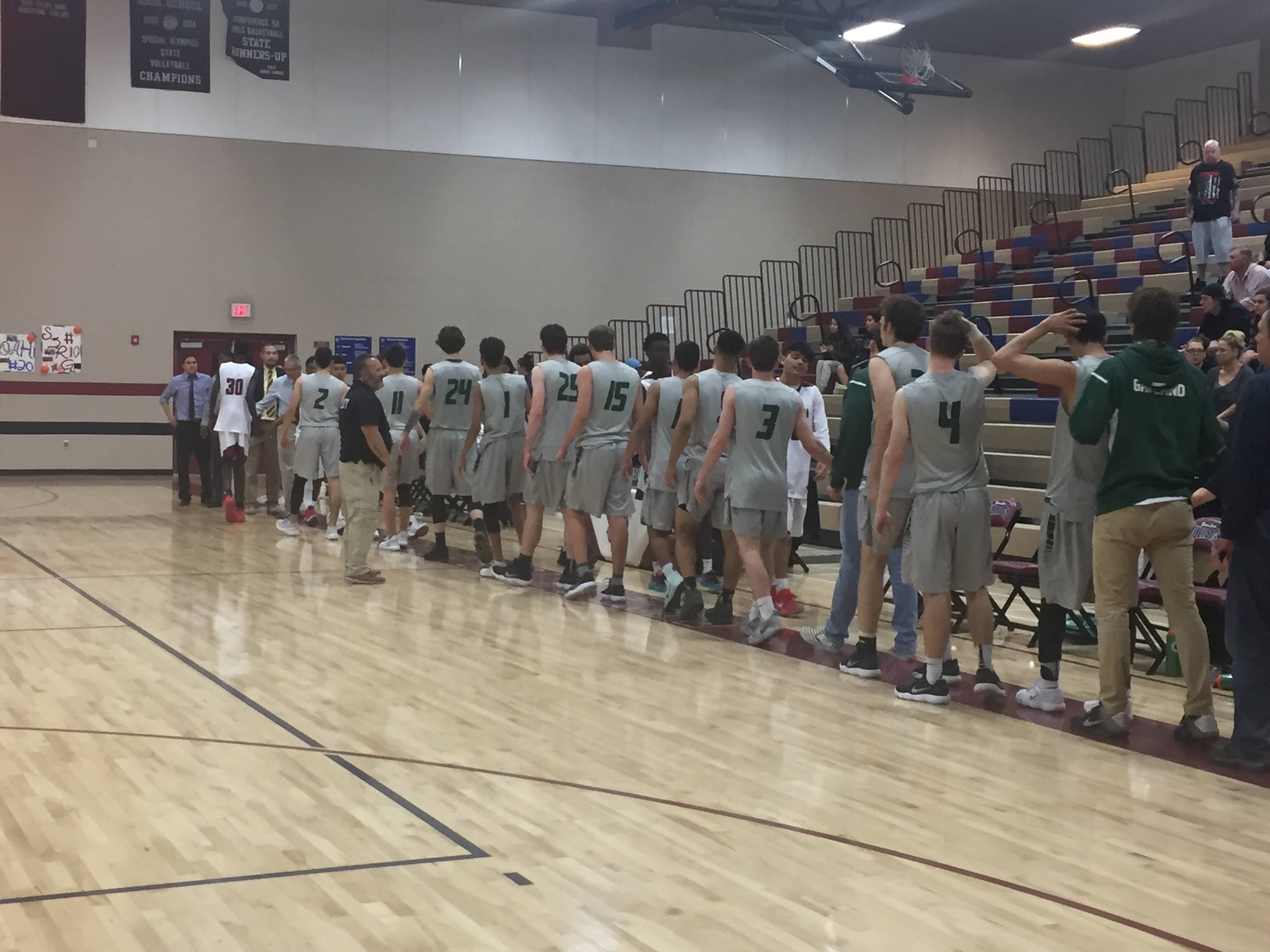 With a convincing 69-36 victory over Sierra Linda Tuesday to conclude the regular season, the Sunnyslope Vikings are ready to defend their state championship.
"We learned last year that a lot of the tournament is momentum and how you're playing," coach Ray Portela said. "If you're on fire and going on all cylinders, you're a tough team to beat."
"Each and every game we've got to play like it's our last," senior Kyle Fischer said. "We just have to go out with energy and try to repeat it each game."
The Vikings now wait to see who their first round opponent will be.
"We're all about building habits, no matter how many [points] we're up by or down by. We want to build the same habits to play hard, rebound and defend, and if we do that, we think we'll be alright," Portela said.
After allowing two quick 3-pointers to the Bulldogs and an uncharacteristic lethargic start, the 5A Metro Region champs went on a 12-0 run through the middle four minutes of the first quarter.
"We just tried to play the tempo game. We pressed a little bit in the first quarter to see how they would react to increased tempo," Portela said. "We knew we could stay in front of them and get them jumbled a little bit."
The Bulldogs showed a lot of fight early in the game. Despite surrendering its early lead, Sierra Linda kept pace with Sunnyslope through most of the first quarter. The much-smaller Bulldogs struggled to rebound against the towering Vikings, but their speed allowed them to stay motivated in the first half. Five of the Bulldogs' first six baskets were 3-pointers, including a first quarter-ending buzzer beater by Dominic Zambrano.
"They weren't very big so we were really making an effort to pound the ball inside. We knew they would hit a three here and there but we really wanted to stay to our defensive principles and really pound the ball inside and looked to hurt them there," Portela said.
Despite Sierra Linda's efforts, the Vikings ended the opening frame on a 19-5 run, resulting in a 21-11. Seniors Allan Abayev, Fischer and Andrew Greb led the first quarter surge for the Vikings. Fischer finished atop the Sunnyslope scoring totals with 21 points.
In his final regular season game for the Vikings, Greb was a key factor in first half scoring fest. He made several big plays at the end of the first quarter, and that momentum carried over into the second. His eight points off the bench was tied for second on the team.
"It feels really good. Sophomore year I didn't get to play much but the last two years I got to come off the bench a lot," Greb said. "I just focused on having a great season my senior year and getting to where we were last year."
The second half was much more of the same for the Vikings. They scored 29 points in thnd half, 15 of which were scored by players who came off the bench.
---