Hamilton girls' basketball defeats Rincon to advance to 6A playoffs
February 8, 2018 by Tyler Dare, Arizona State University
---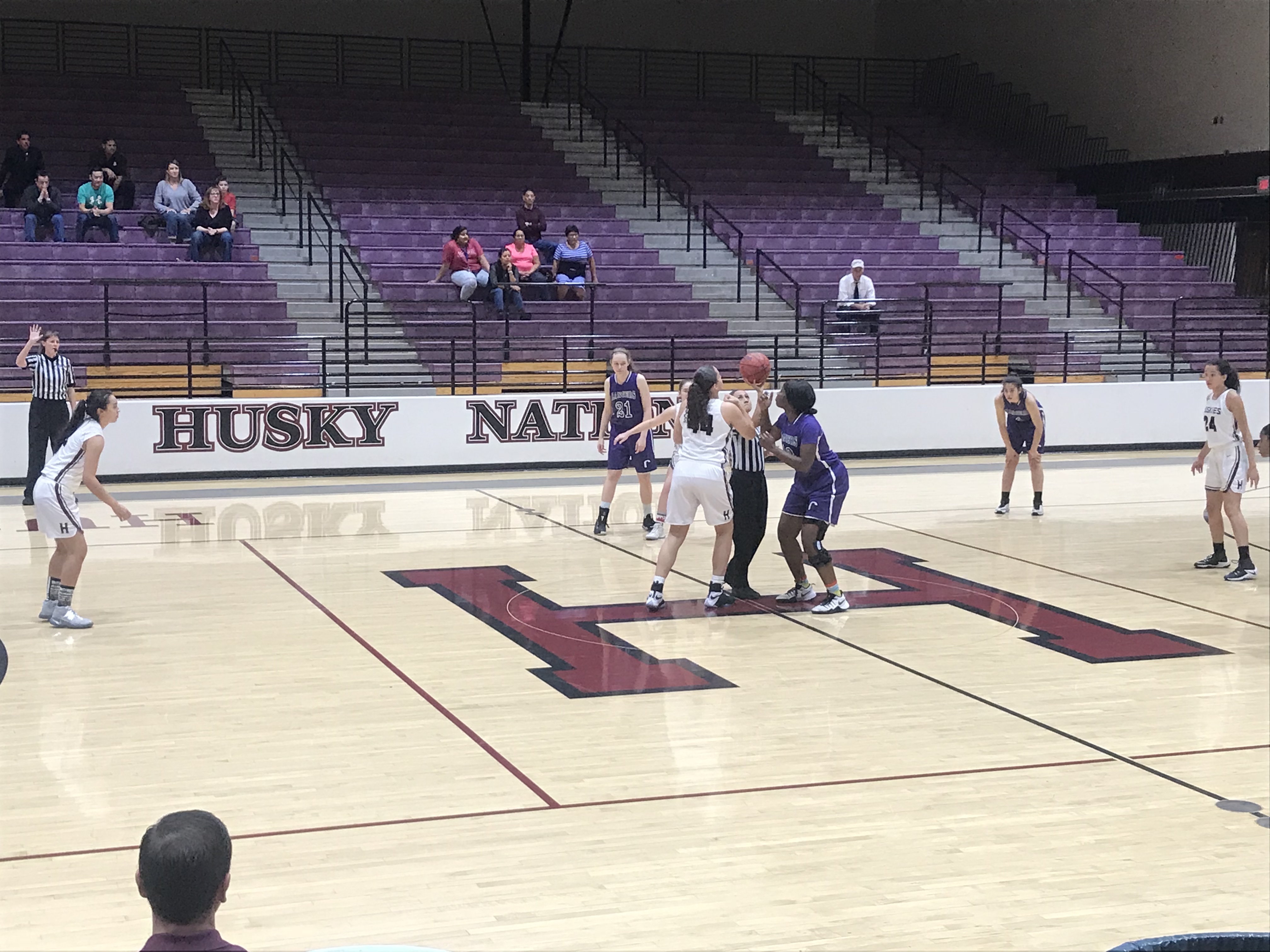 CHANDLER — Hamilton girls' basketball advanced to the state playoffs for the eighth straight year with a 63-53 win over Rincon University High School in the tournament play-in round Thursday night.
The Huskies are looking forward to competing for yet another state championship title, this time with an underclassman-driven team.
Sophomore Tori Davis and Sam Curry put up a combined 33 points to help Hamilton outlast the Rangers despite the efforts of Tatiana Nzeukeo and Loraya Rocha, who combined for 45 points.
Rincon had started out the game strong, taking a 36-32 lead at halftime. However, Hamilton took advantage of multiple fouls, mistakes, and turnovers that secured the win.
"We made mistakes there in the third that just hurt us," said Rincon Coach Darryl Carlson. "We just couldn't handle their pressure. I was pleased with our performance, we just made mistakes at crucial times."
The Huskies were able to dominate on defense and hold Rincon to only 17 points total in the second half, while Hamilton piled on free throws, driving layups, and clutch three-pointers.
"Our bench had a really big impact, we had a lot of bench help tonight and I think that was really crucial." Assistant Coach Lindsay Taylor said.
Deshay Martinez hit all of her three-point shots for nine points while Kayla Fullen and Raelin Denning shut down the Rangers' offense with multiple steals and deflections to give the ball back to Hamilton.
Despite the excellence from her supporting cast, Davis was still the star on the court for the Huskies. Davis had 19 points, multiple steals and key defensive plays.
"I was just trying to do whatever it took to get to the next round, that's all I was focused on," Davis said. "If I didn't score, I was trying to help someone else score and get a turnover on the defensive end."
Davis played on the varsity team last year and has high expectations for the young team and hopes to be a leader and guide them to another deep playoff run.
Leading by example and putting her all onto the floor are ways Davis hopes to rally the team into following her footsteps and really giving everything they got to have another shot at a championship.
Now that the Hamilton has clinched an official spot in the playoffs, Assistant Coach Taylor understands that the level of competition will be tougher, but still strongly believes in the team.
"I expect our girls to come out and to better execute our game plan starting from the top," Taylor said. "As you get further on into the playoffs you play better teams and so we need to come ready from the beginning."
Rincon finished the season with a 14-13 record and look forward to next season, while Hamilton will play next week on Valentine's Day as the rest of the 6A State Championship bracket begins to unfold.
---