Notre Dame Prep's goal: Win a championship
February 12, 2018 by John LeVally, Arizona State University
---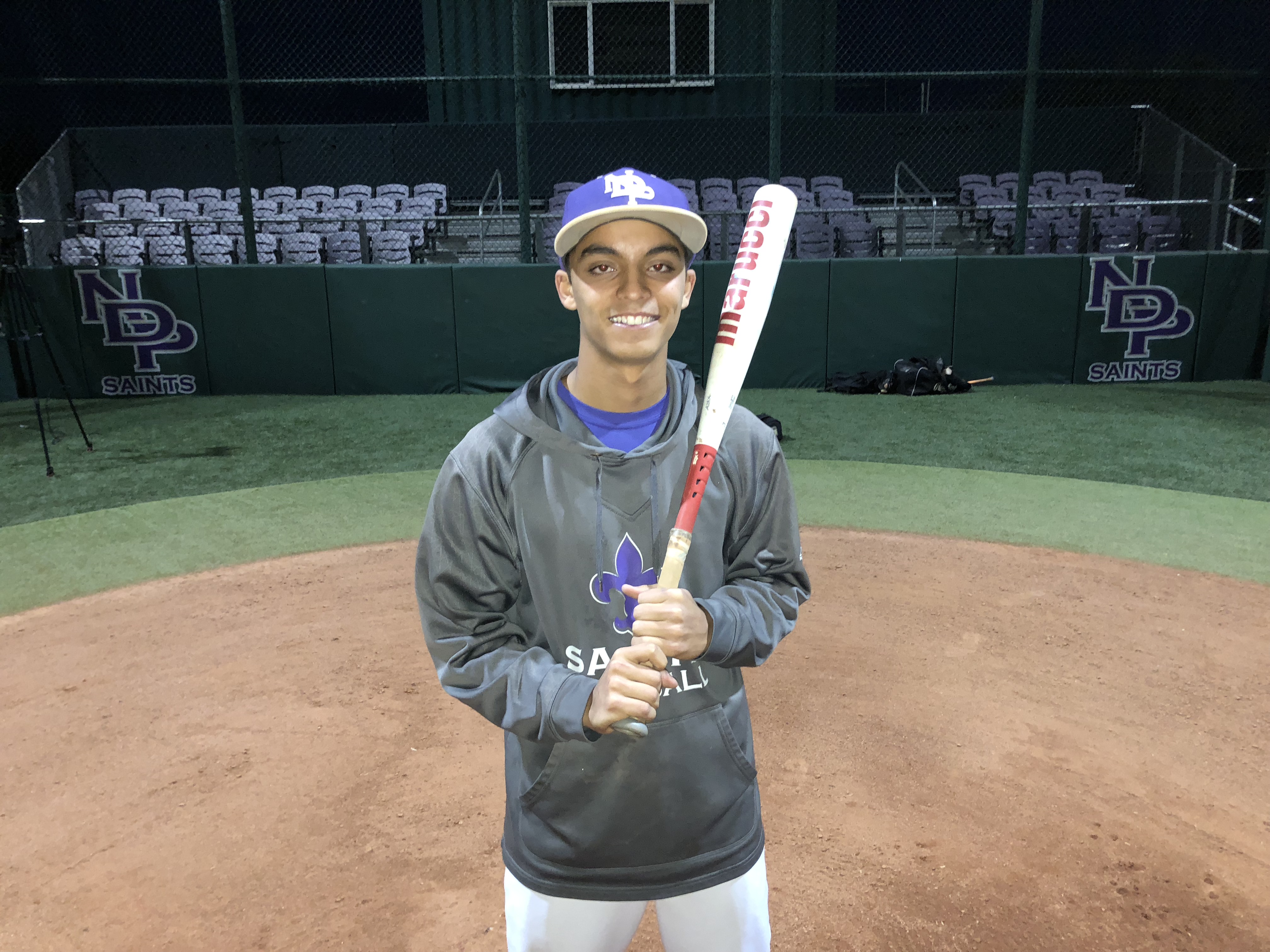 Notre Dame Prep has one goal for the upcoming season: Win a state championship.
"We definitely have our eyes on the championship this year, and our guys who were here last year know that we can play ball and win against any team in the state," said coach Brian Fisher.
The Saints are loaded with returning players who agree with their coach.
Tyler Cranston, a senior leader, is making it his own personal goal to get the team to the championship. "Honestly for me, I don't really have any personal goals, because all I want to do is play well enough to consistently put this team in position to win games no matter who we play against."
Zach Zdimal, another senior, is also confident. "It would definitely be cool to see us go out there and dominate early and earn that number one seed going into the playoffs."
The team has the experience to back up its bold aspirations. Last season the Saints advanced to the second round of the playoffs before making what they thought was an all too early exit.
Notre Dame Prep did suffer some turnover, but the bulk of the squad from last year still remains, and they are hungrier than ever.
Ben Nemivant, a returning senior and a Division 1 baseball commit, said he believes the team has the players and the leaders necessary to win the big game. "I'd honestly say guys like Zach Zdimal and Andrew Pierce are leaders on this team that we can follow this season."
The list doesn't stop there. Nemivant said, "there's also a lot of younger guys who I feel are really going to step up and start to make names for themselves as the season progresses."
Several players, including Nemivant and Cranston, have already received interest from schools at the next level. Both already announced some sort of commitment to Division 1 schools. More offers and more interest is expected to come for other players as well.
With a hunger to win, expectations are high.
---