Pinnacle reloads for another title push
February 13, 2018 by Andre Simms, Arizona State University
---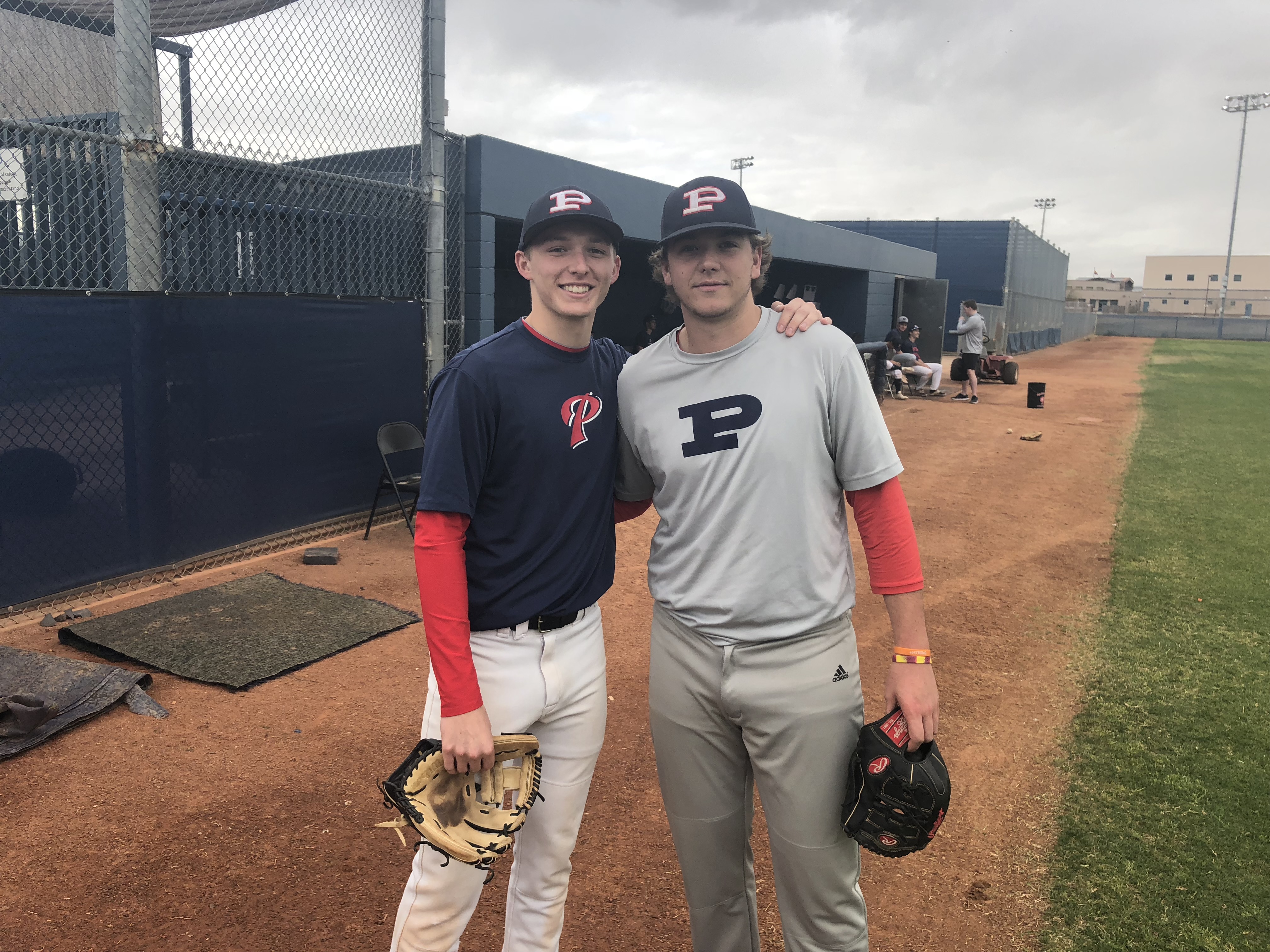 Losing six of your nine starters from a state championship runnerup team usually spells disaster but that's not the case for the Pinnacle Pioneers.
Under the direction of third-year head coach Roy Muller, the Pioneers are gearing up to make another run at the state title after making the program's first ever appearance in the title game last year. The only difference: They've gone from the hunters to the hunted. Instead of rebuilding, the Pioneers are reloading.
"It makes us more confident as a team," said senior starting pitcher Mason Gray. "We're not trying to get cocky but it motivates us."
Muller, with 40-plus years of coaching experience, knows that making another state title run isn't a guarantee.
"You can do everything right and play good and not get there," Muller said between barking drill instructions to his team. "You've got to have a lot a luck along the way."
A lot of the talent on last year's team was seniors. Pinnacle had two of the top 50 players in the state, according to Perfect Game.
While the style of play on this team has shifted from power-heavy to small ball, the team is still packed with talent. Gray and fellow senior Tyler Woesner form a 1-2 punch at the top of Pinnacle's rotation that Muller is excited to see.
The two also have their futures to think about. Both Gray and Woesner have Division I offers but both said they are focused on the season.
"We're just focused on this season and however this it goes." Woesner said. "Once it ends we'll move on the next [level]."
Muller has a positive outlook with a senior-heavy team primed to make another run at a title but the road won't be easy.
"Understand this is a new year." Muller said. "'If we understand that people are going to be looking at us, and we handle all that fine. The biggest focus is to keep them grounded."
---