Experienced Sunnyslope ready to defend crown
February 13, 2018 by Josh Schaefer, Arizona State University
---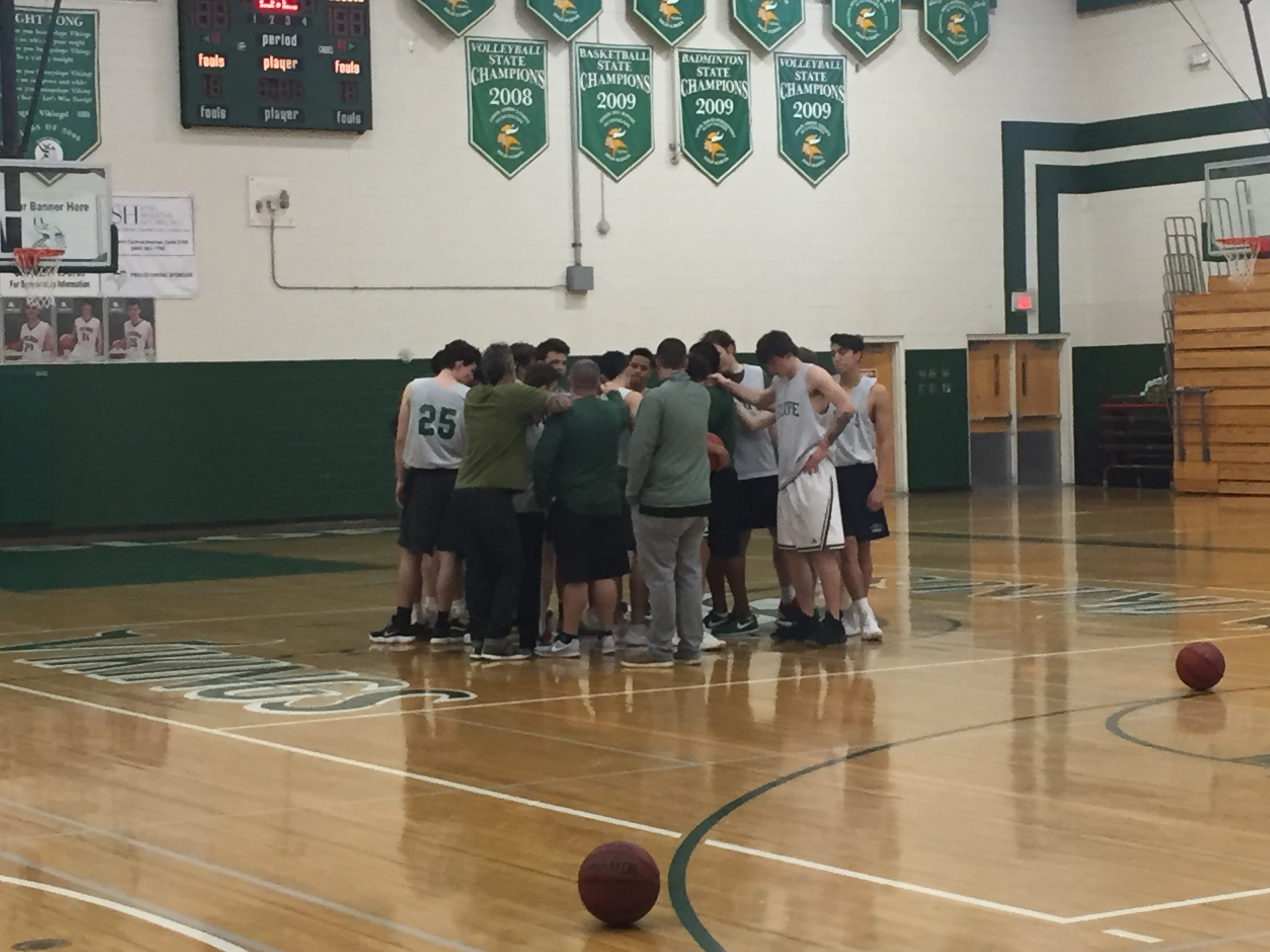 Sunnyslope opens defense of its 5A state championship on Tuesday night against No. 15 Chaparral with the ultimate defense: Experience. Thirteen players from last season's state championship team, including all five starters, returned for the Vikings in 2018.
"It helps us because they've been through the grind. They saw it the past two years," said Vikings coach Ray Portela.
Only three players from last season's team did not return and none were lost to graduation. Junior Ivan Palomar and sophomore Paul Hayden are the only players on the current roster who weren't on last season's team.
The Vikings (22-5) boast 10 seniors, six of whom have been with the team since its disappointing 11-15 season in 2015. Allan Abayev, Bryson MeWhinney, Chris Orozco, Jaran Whitfield, Kyle Fischer and Terrence Gilder have played for Sunnyslope since their freshmen year. These six seniors have helped lead the Vikings to three consecutive seasons with more than 20 wins.
"It's our last year so we have to be leaders out there," Fischer said. "We feel very confident that we can do what we did last year."
"We've been together for four years," Whitfield added. "I think we really get on each other. We preach defense and playing together, and I think that really helps us come together as a unit and win."
The presence of six four-year players brings more than just experience to the Vikings. It brings leadership.
"They understand what we're doing offensively and defensively, so it's kind of nice because this year they've been more vocal leaders," Portela said.
The senior leadership allows Portela to step back and let the players take charge.
"We have some juniors and some sophomores on the team so we have to be leaders," Fischer said. "If they mess up, we have to get on them."
"I can take a back seat and they can kind of control things," Portela added. "It makes life easier for me."
The 2018 Metro Region champion Vikings own the No. 2 seed in the state playoffs and have the experience needed to defend their title.
"We've been together for four years and obviously coming off the state title run from last year, I think we know what we're doing this time around," Whitfield said. "I think we're ready to get it done again."
---