No. 3 Desert Vista takes on Cesar Chavez in first round
February 13, 2018 by Ross Andrews, Arizona State University
---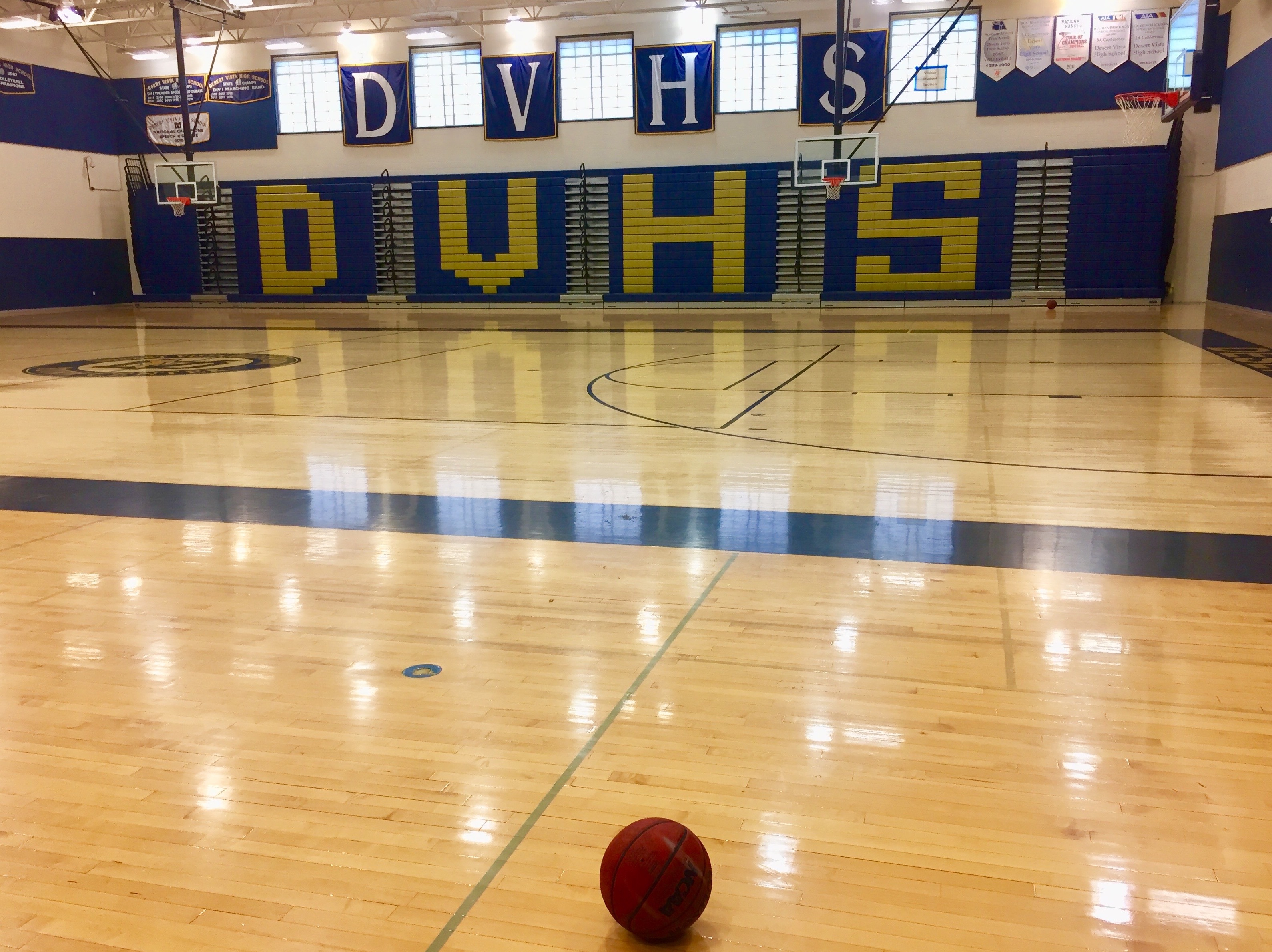 "4-0." That's the mantra around Desert Vista's campus as the Thunder open the 6A state tournament motivated by last year's Final Four loss to Basha.
"We don't see any opponent that can stop us," said senior forward Wesley Harris on their expectations. "We just need to do our thing. We're smart, we're long. So we are going into it expecting to beat everyone."
Coach Gino Crump feels like last year's exit was premature, and he has his team on the same page.
The Thunder couldn't be more laser-focused.
"Just come out and compete," said junior guard Tyreek Chambers. "We're trying to get a ring. That's the goal, that's it."
The No. 3 seeded Thunder host No. 14 Cesar Chavez in the first round of the 6A state tournament Tuesday at 6:30 p.m.
The 16-3 Thunder boast a five-game win streak. However, Crump knows that this is going to be a battle from the start.
Although this is officially the first meeting of the season between the Thunder and the Champions, the teams scrimmaged in the preseason. Crump said the Thunder were losing a majority of the game.
"Chavez is a really aggressive team," said Crump. "They get a lot of loose balls, they run the court really well. All of these guys know each other so its going to be a physical, highly contested game."
The Champions began their season slowly, but have since righted the ship and over the last month and have won six of their last eight, losing by a combined seven points.
Both teams seem to be hitting their stride heading into the postseason.
However, the Thunder have been there before.
In last year's Final Four the Thunder fell short.
"Last few years we've gotten really close," said Harris. "First off, it's motivation. Final Four, right there, game at our fingernails. We always look back with what ifs and that's just motivation for us."
The returners on the Thunder are determined to not be the team that goes home early this season.
---