Mountain Pointe ready to silence doubters as state tournament tips off
February 13, 2018 by Matthew Andujo, Arizona State University
---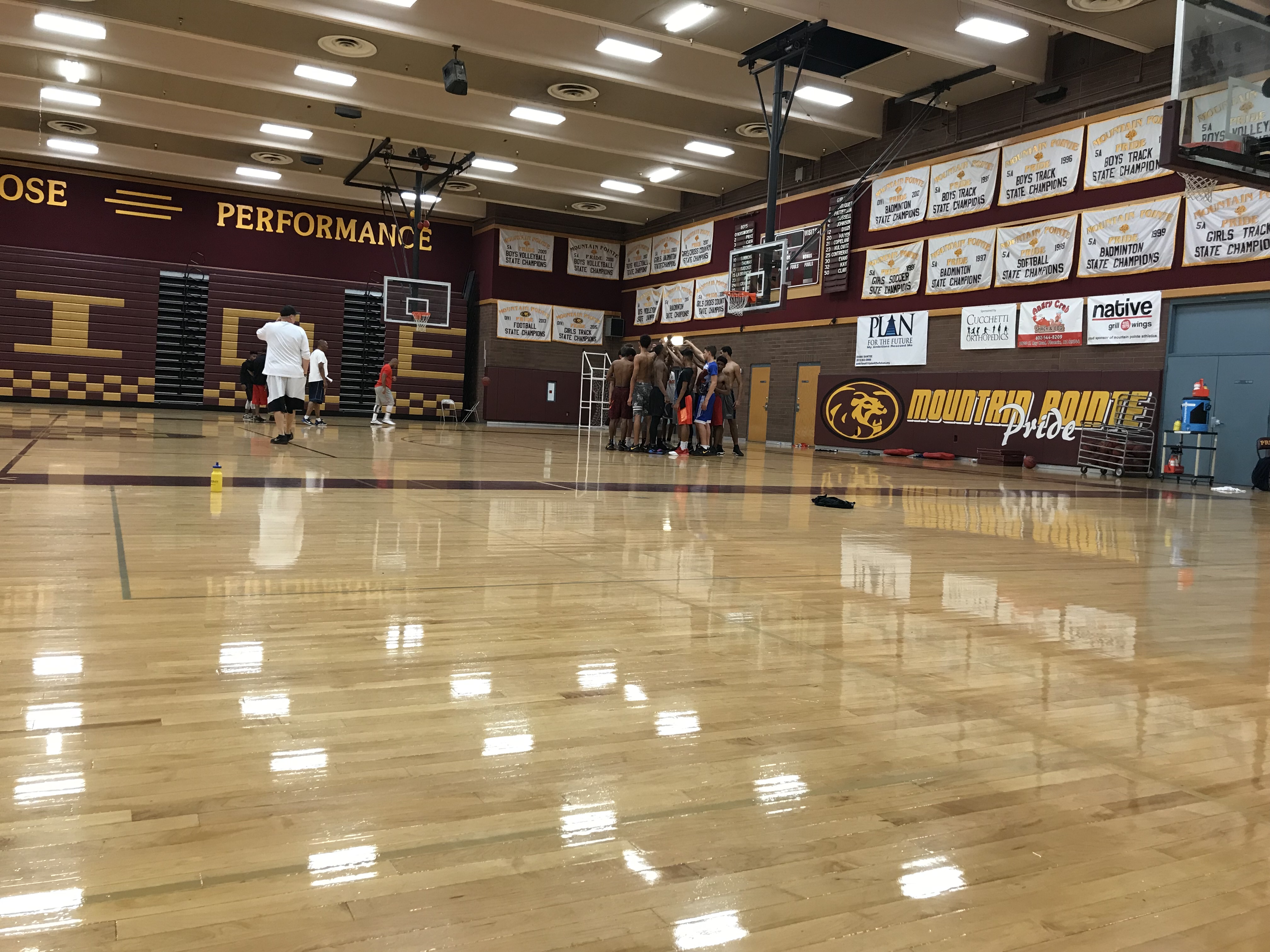 A year ago, Mountain Pointe finished with a record of 11-15 (2-8 in 6A Central). Flash-forward a year, Under new coach Duane Eason, the team finished 23-3, and earned a No. 3 state ranking entering the sttate tournament Tuesday night when it faces Skyline at home.
Eason doesn't want the credit. "This season we've had is because of them. "
Senior guard Amarion Cash said the difference between last year's team and this year's is keying in on the smalls things, especially defense. "We all have the same mindset to win a championship and we play good defense and that is what our coach instills in us, that defense wins championships."
Another key has been the emergence of 6-7 sophomore forward DeAndre Henry. Henry holds two scholarship offers from Kansas State and Memphis. However, these are in football as an offensive tackle. He is looking to change the persona that Mountain Pointe is a football school.
Henry, who was a freshman on the football team that lost to Chandler in the state championship in 2016. "Getting a ring in basketball at Mountain Pointe, which is known as a football school, would mean a lot," said Henry.
Jalen Graham, a 6-9 forward, added: "We want to show that it's just not football, we're here [basketball], we're ready to win. We don't care about anybody, we don't care about rankings and we know we have the tools to win."
If the Mountain Pointe wants to bring back its first state championship, Eason said his team has to play together. "If everyone is doing what they're supposed to do, I mean there's no question that we can win a championship."
Junior guard Khalid Price said his team has a target on its back this upcoming postseason.
"Everybody is gunning for us, everybody thinks that they figured it out and they know the way to beat us," said Price. "We're not worried about anybody right now, we're focused on ourselves and the only team that can beat us is ourselves."
Cash added: "As a senior, for me, bringing a championship to Mountain Pointe, it'll be the first one in the school's history and it would be mean a lot to me."
---