Baseball: Mesa Mtn. View clubs Skyline
April 12, 2018 by Les Willsey, AZPreps365
---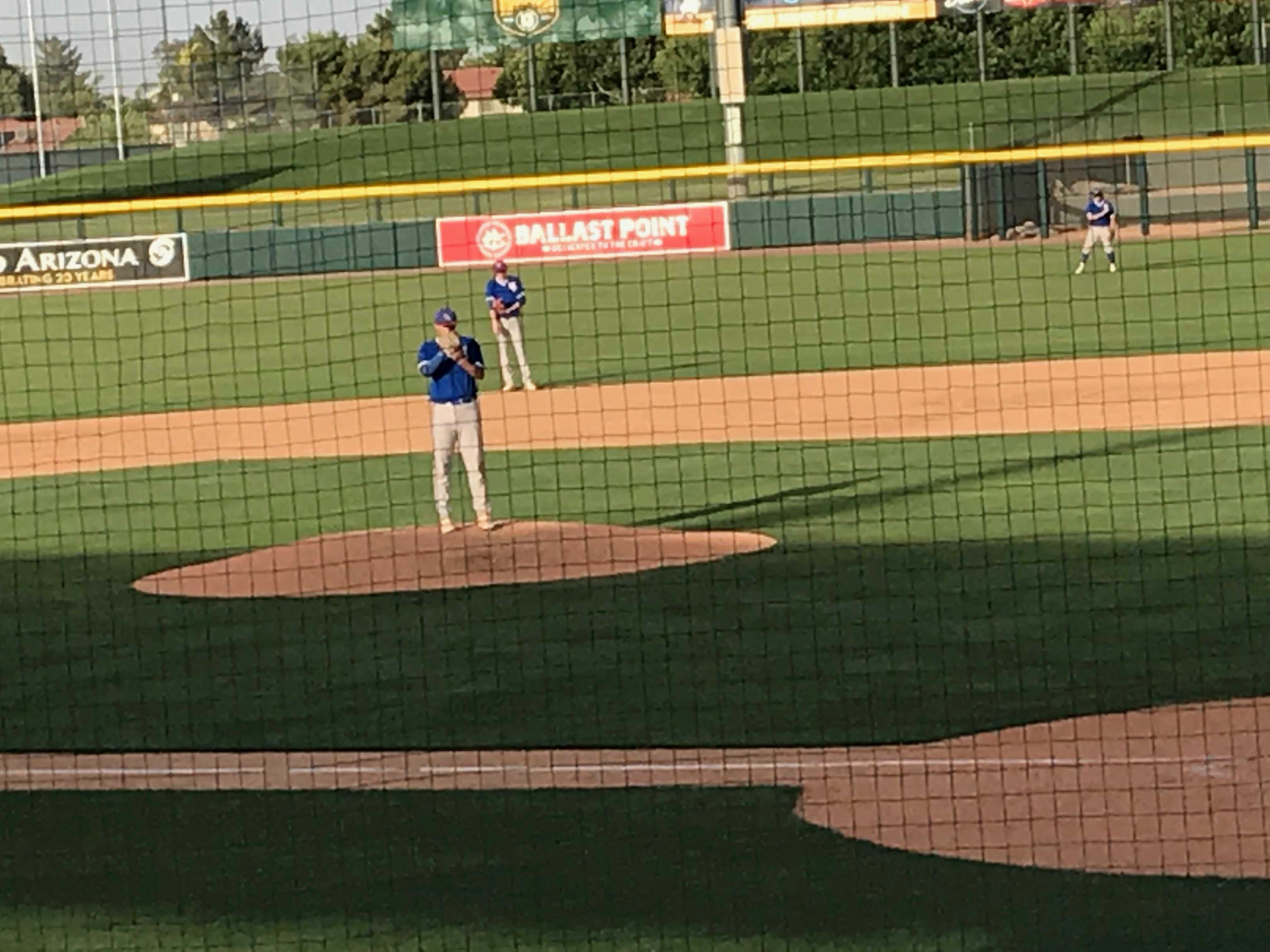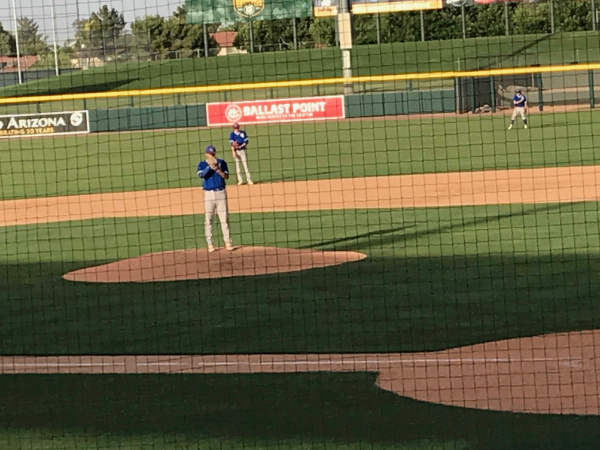 Mesa Mtn. View's Sean Rimmer ready to bid for perfect game in 6th inniing. It didn't happen, but the Toros eased past Skyline, 18-2. (AzPreps365 photo)
Mesa Mountain View has bounced back and forth from the No. 1 seed to No. 2 in 6A of late. Not a bad situation to be in for sure.
With No. 1 in their control again on Thursday, the Toros protected it in a big way.
Mountain View blasted 17 hits and came close to a perfect game from pitcher Sean Rimmer in downing #12 Skyline, 18-2, in an East Valley Region game at HoHoKam Park.
Mountain View 18-6 is 18-6 overall and 13-2 in power ranking games. Its win kept it alone in first place in the East Valley Region. The Toros are 5-2 and own the tie-breaker over Red Mountain, who they lead by one game in the region standings. Skyline is 17-7, 10-5 prg. The Coyotes opened region play with four wins, but have dropped the last three in a row.
Mountain View was paced by cleanup hitter Joe Georgini who was 4-for-5 with two singles, a double and triple and four RBI. McKay Barney, Rimmer, Cam Jowaiszas, Tyler Barnes and Brandon Todd collected two hits apiece as the Toros did the damage against three Skyline pitchers.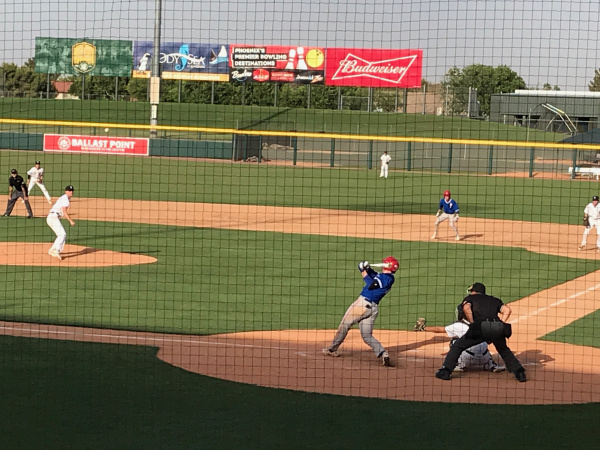 Joe Georgini collects his fourth hit Thursday for Mountain View. (AzPreps365 photo)
Mountain View was on top from the start. A 2-0 lead fashioned in the top of the first came via three singles and two Skyline errors -- errors that might have been double plays.
Rimmer, a 6-foot-4 junior right-hander in his third varsity season, retired Skyline 1-2-3 in the first and duplicated that the next four innnigs as well. The Toros led 6-0 after five and made it a run-rule contest in the sixth when they tallied 12 times and sent 16 batters to the plate. Rimmer got ground outs from 10 of the first 15 outs.
Rimmer's shot at a perfect game ended in four pitches in the last of the sixth,. With a 2-1 count on Skyline's No. 7 hitter Josh Gonzales, Gonzales singled sharply to left. Rimmer left after getting two outs in the inning and was responsible for the two runs the Coyotes plated.
---