A new dawn: Carl Hayden is in 1st place
April 12, 2018 by Jose Garcia, AZPreps365
---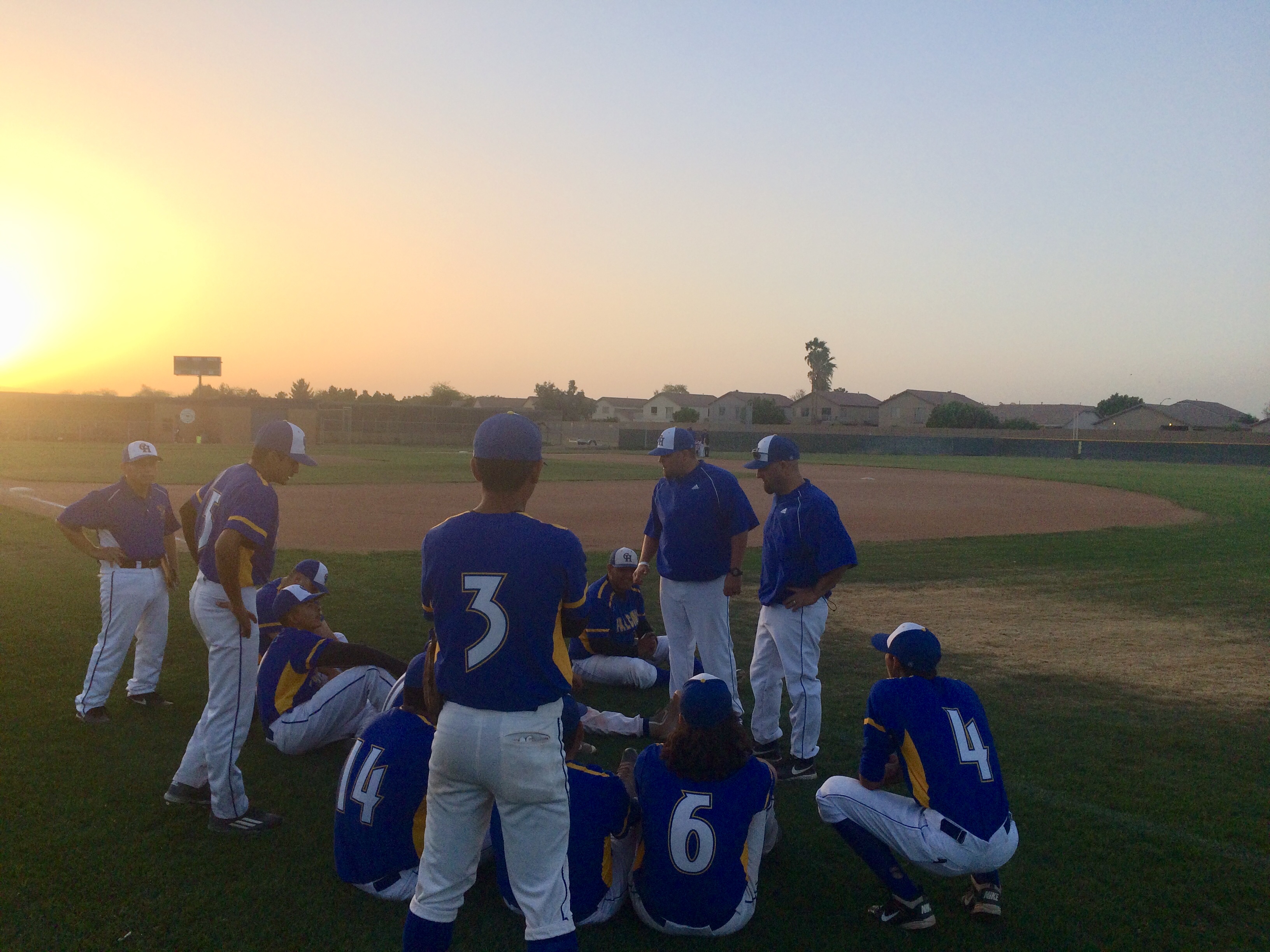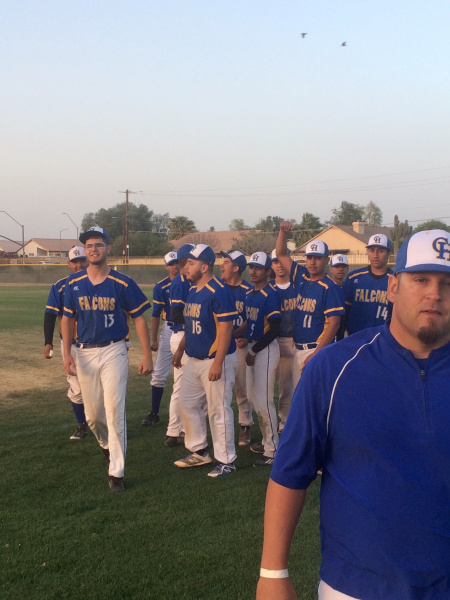 (Carl Hayden's first-year coach Jim Shields and his team took a big step Thursday. Photo by Jose Garcia/azpreps365.com)
Coach Jim Shields told his players after Thursday's victory that they shocked the world.
Keep winning, and Carl Hayden might then shock the universe.
Locally, Shields wants his boys to remain grounded. But it's hard not to feel like they are walking on air after what Carl Hayden accomplished.
Carl Hayden's baseball program won its 10th game of the season and, after Thursday's 11-5 win over Independence, is the only team without a region loss in the Union Region. To some, reaching the 10-win mark and being in first place in a region might not sound like big a big deal.
But to Carl Hayden, a program that is dusting off the record books to find out when it last won 10 games and was in first place with eight regular season days remaining, Thursday's win was heavenly.
"It's no secret that we've been at the bottom of the standings a lot and have been through a lot of ups and downs," Shields said. "But our group can surprise some people."
Carl Hayden even surprised itself this season.
It started the 2017-18 campaign with an 0-6 record but began to turn things around after a walk off loss to Alhambra and is 10-2 since that game. Shields, a former head coach at Verrado, is the fourth coach Carl Hayden has had in as many years.
"They have bought in and have started to trust me," Shields said.
Shields is scheduled to be interviewed during Saturday's azpreps365 radio show on 1580 The Fanatic between 7-9 a.m.
---