GIRLS TENNIS: Mountain View holds off Rincon while Catalina Foothills, Nogales & Pusch Ridge advance
May 1, 2018 by Andy Morales, AZPreps365
---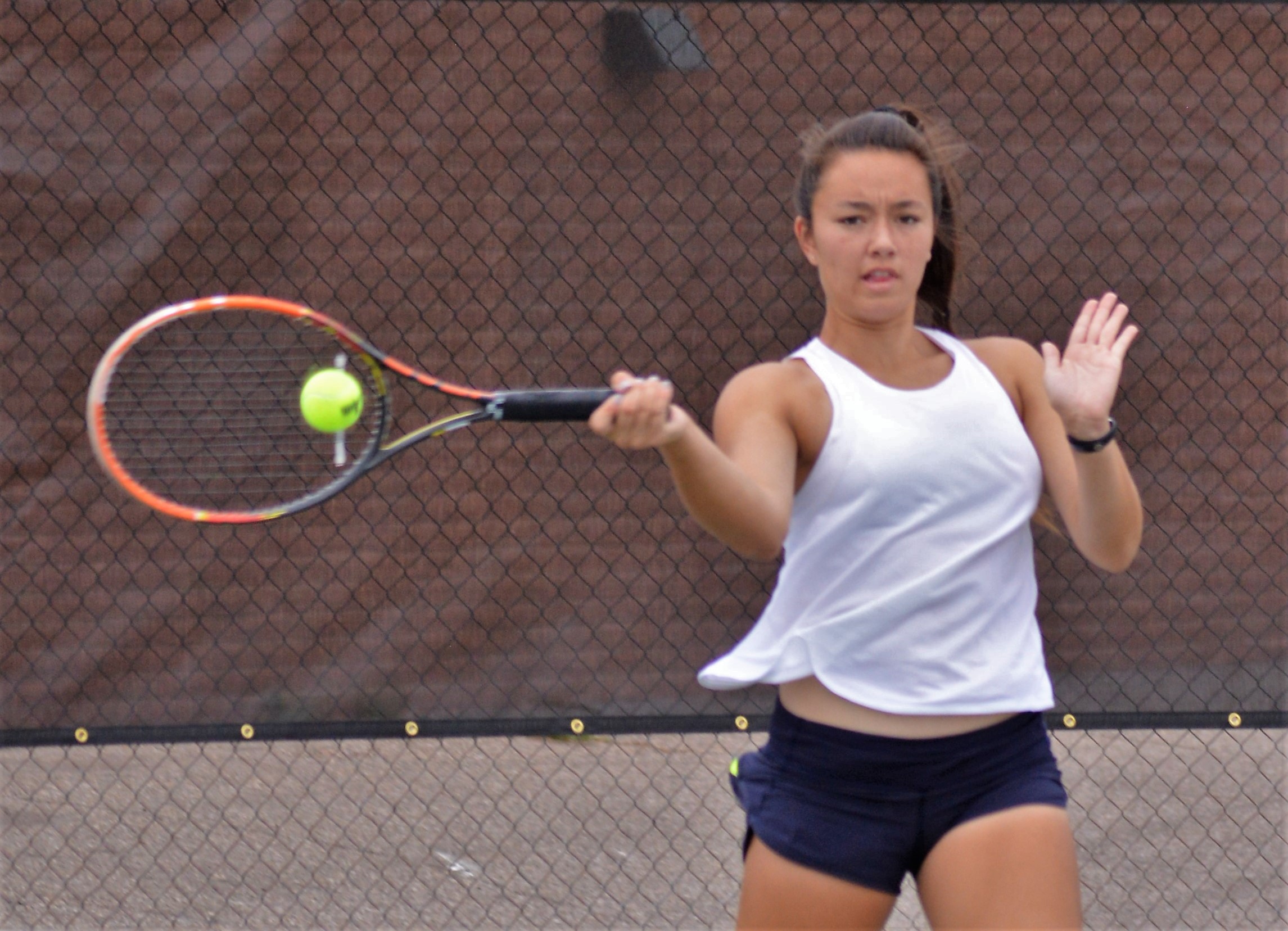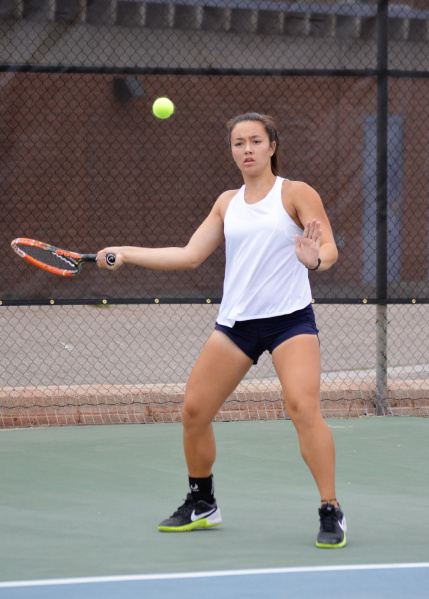 Anya Lamoreaux. (Andy Morales/AZPreps365.com)
The quarterfinal round of the state tennis championships is in the books and three teams from Southern Arizona will advance to the semifinals set for Friday, May 4 at the Paseo Racquet Center in Glendale.
No. 4 Rincon/University fell to No. 5 Mesa Mountain View 5-1 in the lone Division I battle from Tucson and the Toros were led by Utah commit Anya Lamoreaux. Lamoreaux beat 2016 singles champion Lindsey Pesqueira 6-3, 6-3.
Anya Lamoreaux and her sister Maddie Lamoreaux won back-to-back doubles championships in 2015 and 2016 and the sisters helped the Toros win a team state championship in 2016 and take home a state runner-up finish in 2017.
Maddie Lamoreaux beat freshman Gwen Gavino 6-2, 6-2; Courtney Clark beat Sophie Lopez 6-2, 6-1 and Morgan Beus beat Claudia Pham 6-1, 6-1 to round out the scoring for the Toros. Ranger junior Marcia Lopez put Rincon on the board with a 7-5, 6-2 victory over Kennedy Powers.
Pesqueira and Sophie Lopez took third place at the D-I doubles championship held last Saturday.
In D-II action, No. 2 Catalina Foothills beat No. 10 Greenway 5-0 and No. 6 Nogales took care of No. 3 Thunderbird 5-1 to set up a semifinal match between the two programs on Friday.
The Falcons are now 15-0 on the year including a 9-0 win over the Apaches on March 27. The Falcons, under head coach Kristie Stevens, have won 13 state championships and Nogales has three state titles with the last one coming in 1985.
No. 5 Pusch Ridge beat No. 4 Scottsdale Prep 5-2 in a minor upset in the D-III playoffs. The Lions will face No. 1 Thatcher on Friday in a rematch of the 2017 state championship where the Lions came out on top 5-2. It was the fourth title for Pusch Ridge and the Eagles have 14 state titles with the last one coming in 2006.
---