Frankie Capan shoots a record-setting 59 to claim the D-III championship
May 9, 2018 by Andy Morales, AZPreps365
---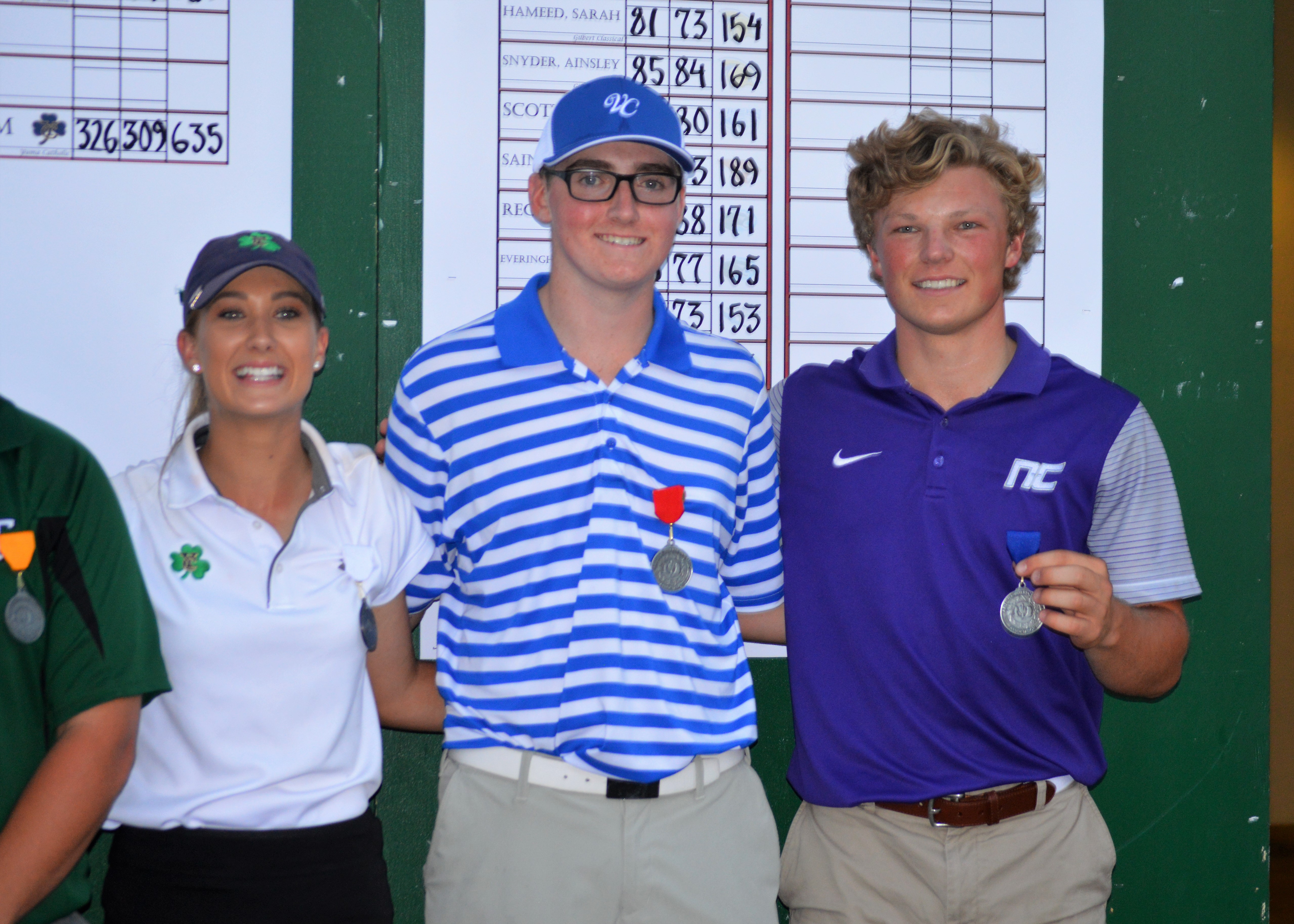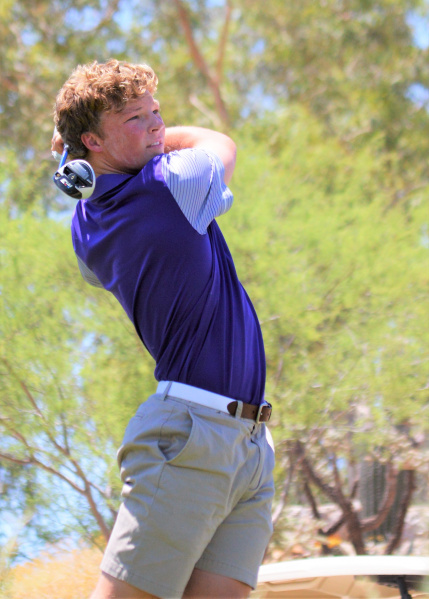 Two-time state champion Frankie Capan (Andy Morales/AZPreps365.com)
FREE PHOTOS OF THE TOURNAMENT AT THIS LINK
Frankie Capan started the day one stroke ahead of the pack at the Division III state championship but he ended it in record-setting fashion. The Northwest Christian standout recorded seven birdies and three eagles in the second round held at the Omni Tucson National to score an 11-under-par 59 to finish the tournament with a 14-under 129, 10 strokes ahead of Valley Christian standout James Mackie (72-67 139).
Even more remarkable, Capan's record-setting round of 59 from the white tees on the Sonoran Course came even with two bogeys thrown in the mix.
"I'm very happy with the record and shooting a course record is meaningful no matter what course it comes on," Capan said on setting a record on a PGA-level course. "It's even more special knowing it came on the last day of my high school career."
Capan won the D-III championship last year and Mackie won it the year before as a freshman. Mackie, now a junior, will surely be back as the favorite next spring, but Capan will be moving on to play for Alabama.
"I'm super excited and can't wait to get to Tuscaloosa," Capan added. "I'm going to spend some time there at the end of the month for a couple of weeks and will head back in August."
Yuma Catholic sophomore Alexandria Schmunk shot an even 143 to take third place while Thatcher standout Caleb Scarlett and Yuma Catholic standout Jordan Grasis both recorded a 3-over 146 to round out the top five.
The rest of the medalists include Scottsdale Prep standout Davis Johnson (148), Northwest Christian standout Andrew Webb (149), Wickenburg standout Justin Hill (149), Valley Christian standout Luke Wynn (150) and Desert Christian standout Johnny Gleason (152).
As a team, Valley Christian shot a 2-day total 599 to outdistance Yuma Catholic by 36 strokes to claim the sixth title in school history and the fifth since 2013. Desert Christian claimed third place. Northwest Christian won it all last year and Valley Christian took second.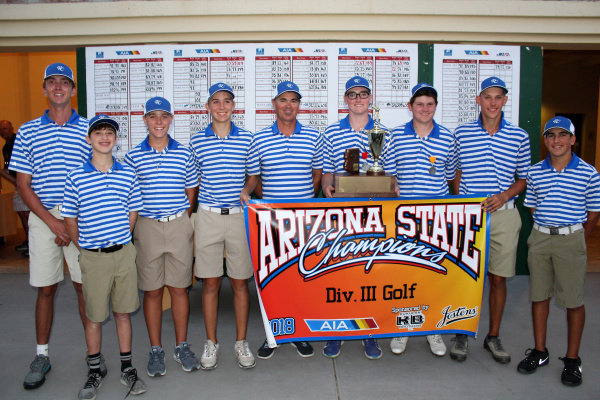 Valley Christian (Andy Morales/AZPreps365.com)
CLUB HOUSE
Capan has an 8:30 a.m. tee time Thursday morning at the US Open qualifier taking place at the Sewailo Golf Club in Tucson. Fifty-four golfers are taking part at the qualifier for a shot at the 118th USGA Open Championship to be played at the Shinnecock Hills Golf Club, in Southampton, New York from June 14 – 17, 2018.
Mackie started the second round off by making a donation of sneakers to #Kicks4Kids, a charity to help low income children participate in physical education with proper shoes.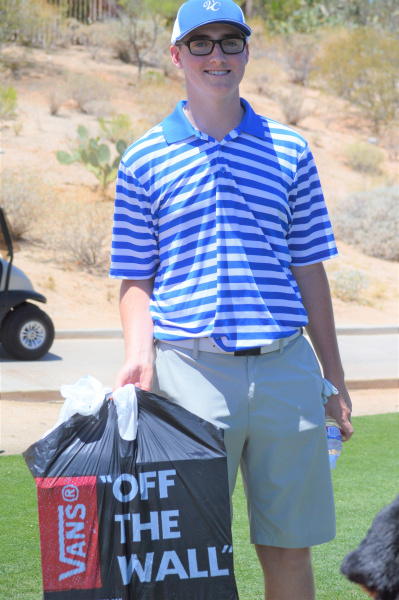 James Mackie (Andy Morales/AZPreps365.com)
Rancho Solano standout Axel Hjertstedt's father, Gabriel, won the Touchstone Energy Tucson Open held at Tucson National in 1999.
Gilbert Classical senior Sarah Hameed finished in 12th place (154). Hameed had the best finish from a female not attached to a team and she will play for Charleston Southern University next year.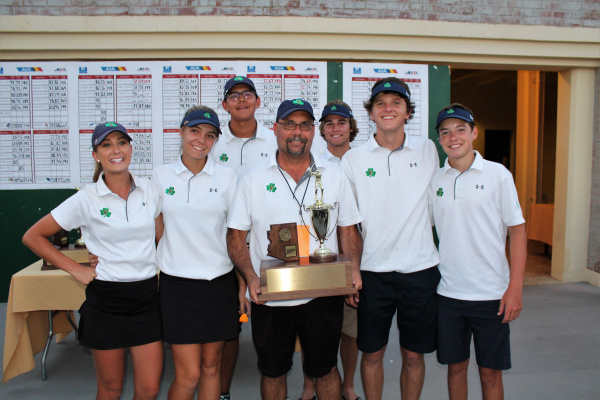 Yuma Catholic (Andy Morales/AZPreps365.com)
---