Arizona mourns passing of John Carlson
May 14, 2018 by Les Willsey, AZPreps365
---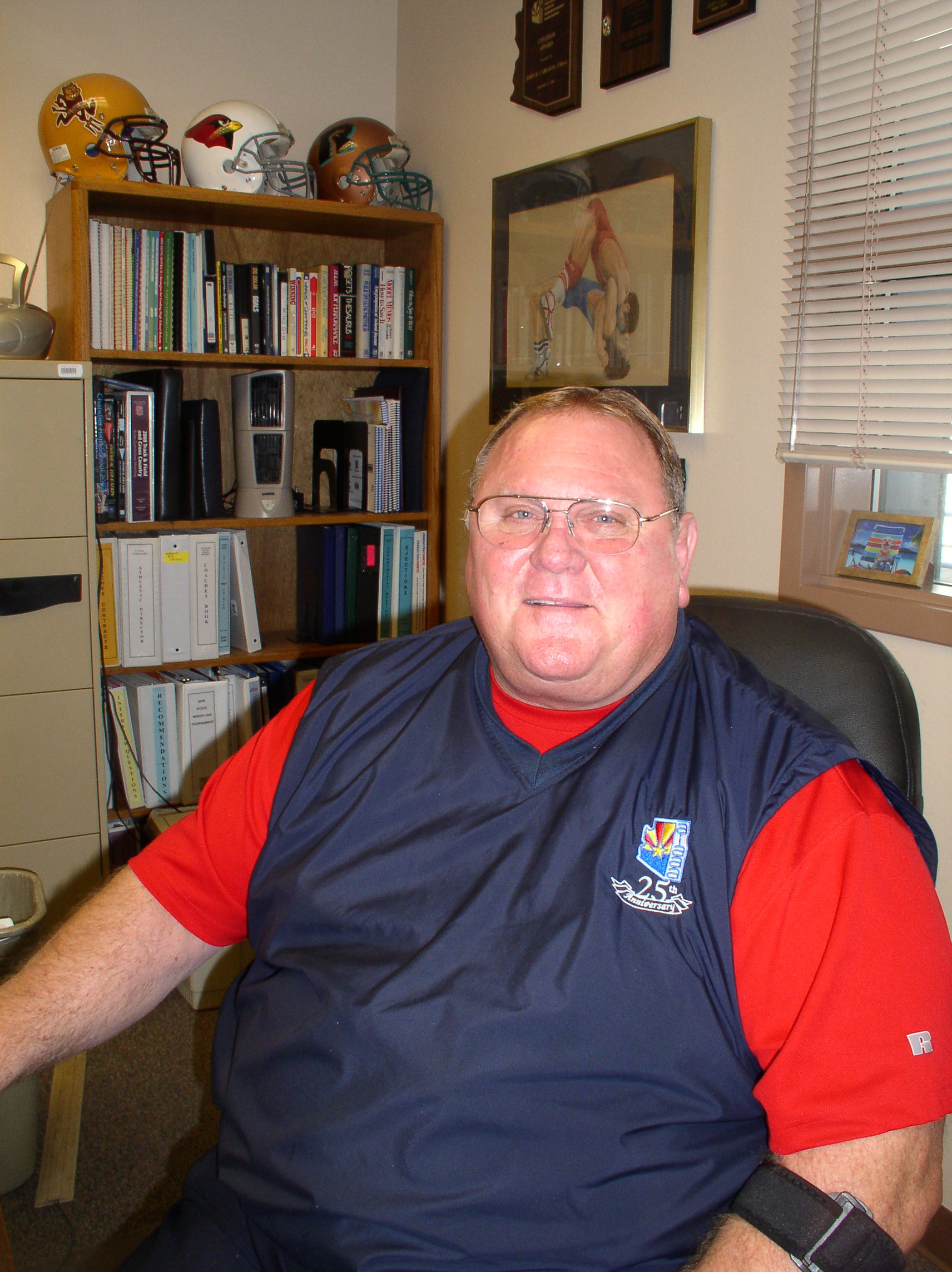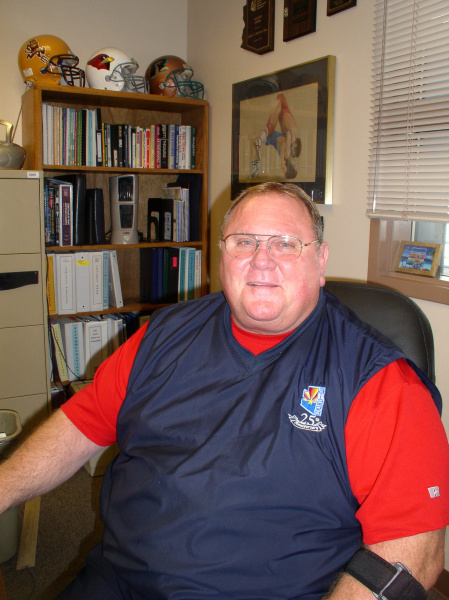 Chandler wrestling icon John Carlson, who passed away Saturday at age 70 (CUSD photo)
Arizona is mourning the passing of John Carlson, an icon in wreslting in the state and beyond and a valued coach, administrator and friend to all athletics. Carlson passed away unexpectedly on Saturday at the age of 70.
Carlson's distinguished career was spent at Chandler High as teacher, wrestlling coach and district athletic director for parts of four decades. His Chandler High wrestling teams won the state title in 1989 and 1990 and were nationally ranked for years. In 1986, he was named district athletic director and remained in that position until his retirement. John won many state and national awards in his lifetime, including being inducted into the Arizona Coaches Association Hall of Fame for wrestling in 1995. The Arizona Interscholastic Association presented him with the Pursuing Victory with Honor "Trailblazer Award" in 2002.
Carlson lost a leg to cancer a year ago that slowed him for a time, but he was back helping out at athletic events and supporting athletics almost on a daily basis. As recently as this year's state track meet the first weekend of May, Carlson was in attendance and working. His determination and genuine love of athletics, particularly wrestling, was off the charts.
The Chandler district governing board named Carlson Elementary, which opened in 2012, in honor of John and his wife, Carol Carlson, who was also a long-time educatorin the Chandler district. Carlson is survived by his wife Carol, son Chris and daughter-in-law Gina.
---