Bagdad ends baseball championship drought
May 14, 2018 by Jose Garcia, AZPreps365
---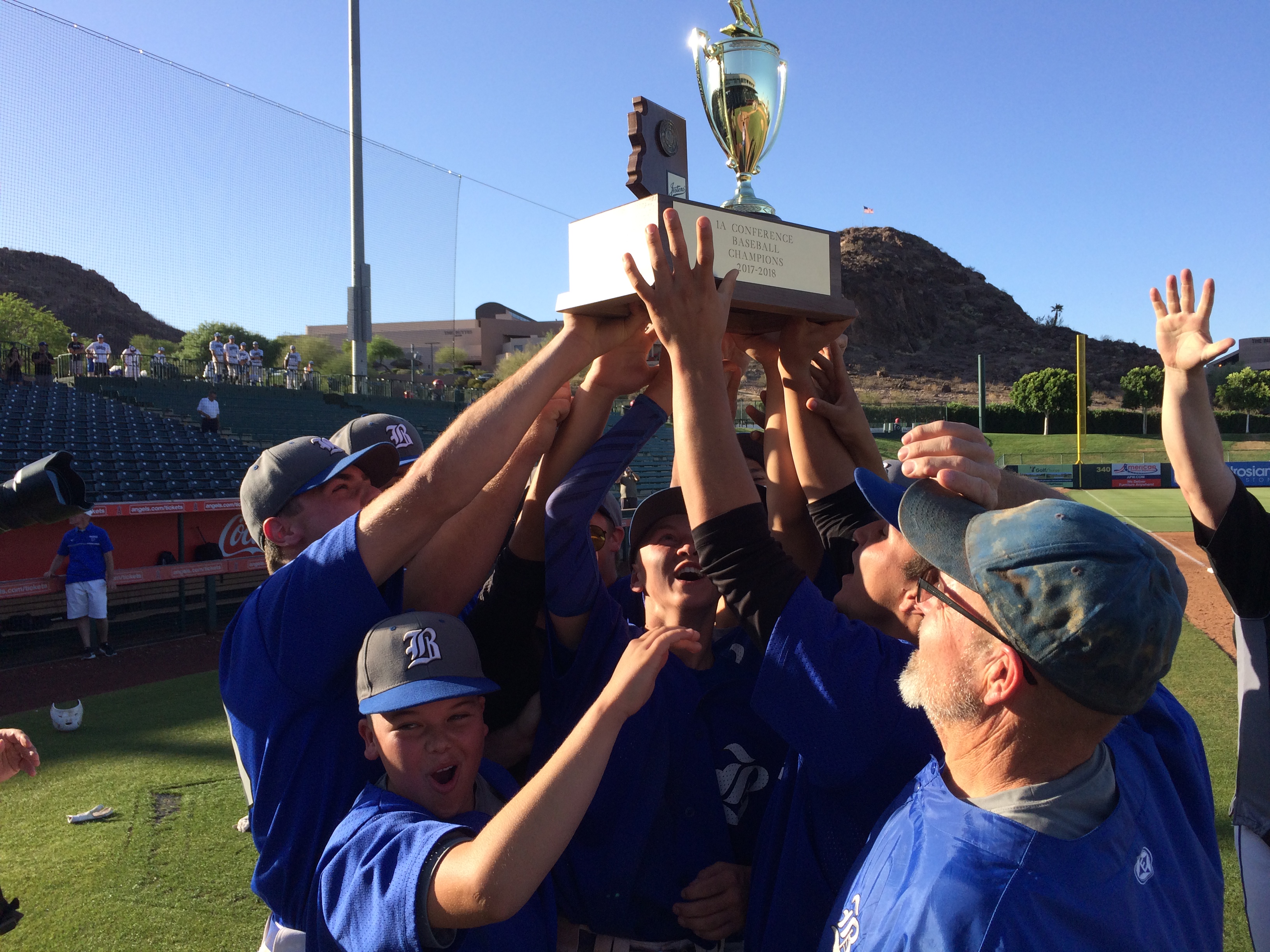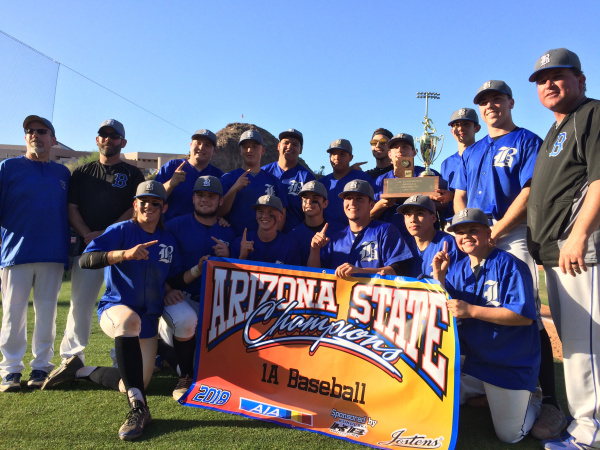 (Bagdad)
Bagdad was in a hurry to end the playoff curse, the 1A Conference championship game and send Israel Loveall out as a champ.
The program had seven state runner-ups to show for since 1964, the year Bagdad won its last title. This year, the team made sure nothing stood in its way.
It shut out its four playoff opponents, including Superior in a 10-0, five-inning victory Monday at Tempe Diablo Stadium. Loveall picked up three of those playoff wins.
The senior and teammates Tony Ventura, Carson Jeans, Owen Barton and Kaylab Owings each collected two hits in the last 1A game of the year.
Bagdad's No. 9 hitter, Elias Juaregui, singled home the final two runs to cap a 24-6 year and start his team's celebration in the infield. The game also marked the end of one of the greatest small school careers by an Arizona athlete.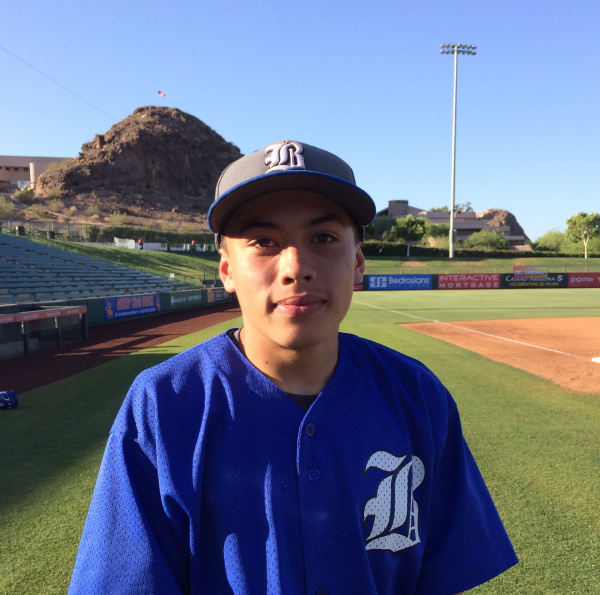 Elias Juaregui
Loveall set a national career 8-man touchdown record and helped Bagdad win a football championship, but winning it all in baseball was just as sweet.
The senior gave up just one hit, a bloop single in the fifth, and struck out 11 in his final high school game.
"I just enjoyed every bit of it," Loveall said. "It's unbelievable. It's a credit to all of these fans who travelled here today for a 4 p.m. start and get out of work.
"This one is for them."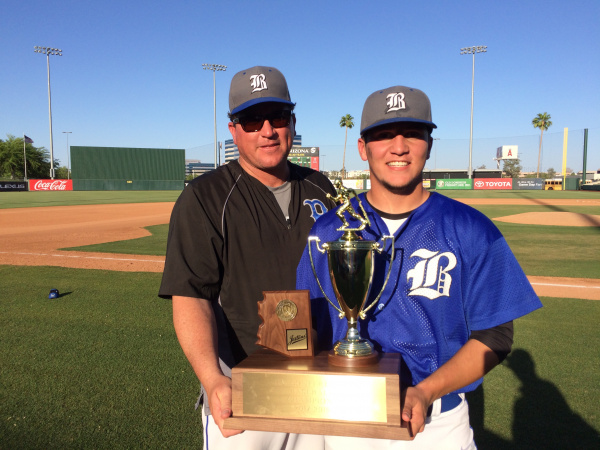 Israel Loveall, right, with his father Michael.
Loveall's career batting average was .547 heading into Monday's game.
As soon as the game was over, Bagdad's fans could be heard saying that the playoff curse was over.
"This is the fourth state championship game I've been in," said first-year head coach Brent Callen, who also served 13 years as an assistant. "Coming out today, the weight of the community on us, it felt like a lot of pressure. We came out and scored five in the first inning, and the pressure went away. That felt good and it felt like this was our year."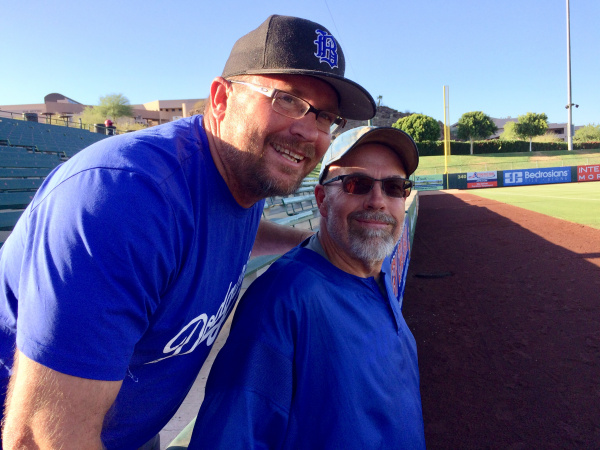 Bagdad head coach Brent Callen, right, took over for coach Dalton Mills, who coached Bagdad's softball team to the 1A title game this year.
Superior was the defending 1A champ but said goodbye to a bunch of talent last year.
That it reached the final this year with eight freshmen in the lineup, three of which started Monday, says a lot about the program. The No. 6 seed finished the year with a 15-10 record, dropping seven games by two runs or less.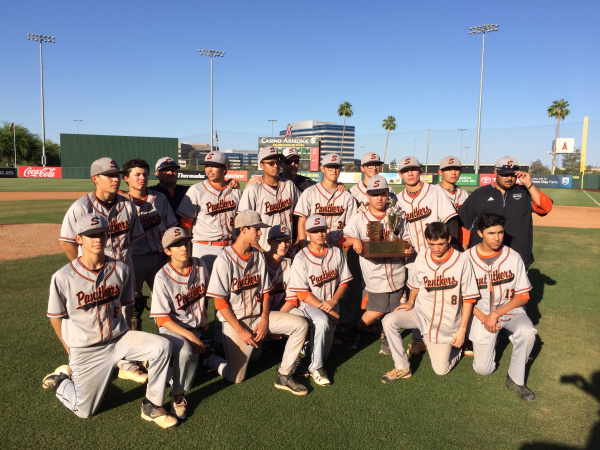 Superior
---