Phx. Christian wins longest 2A title baseball game ever played
May 15, 2018 by Jose Garcia, AZPreps365
---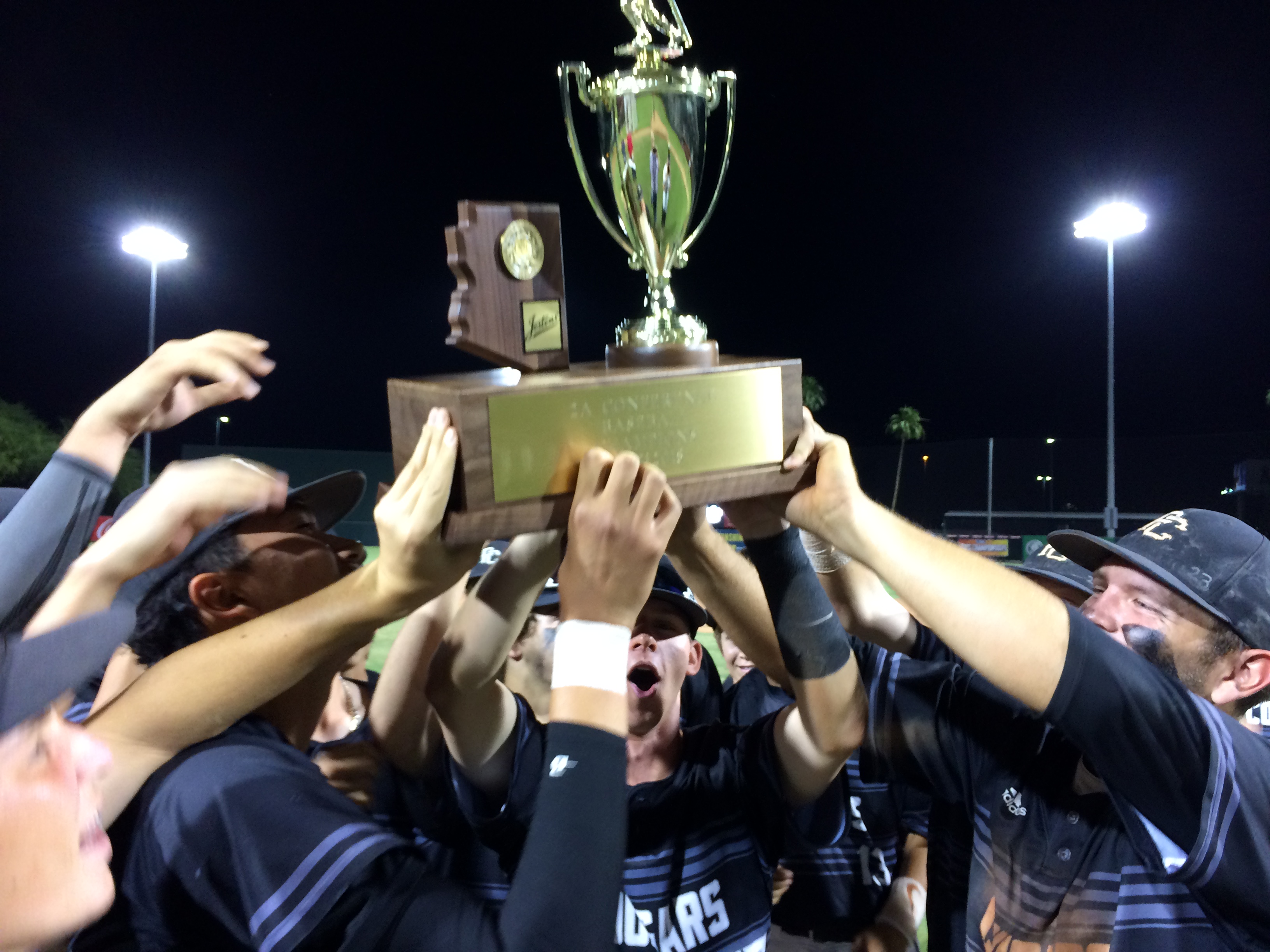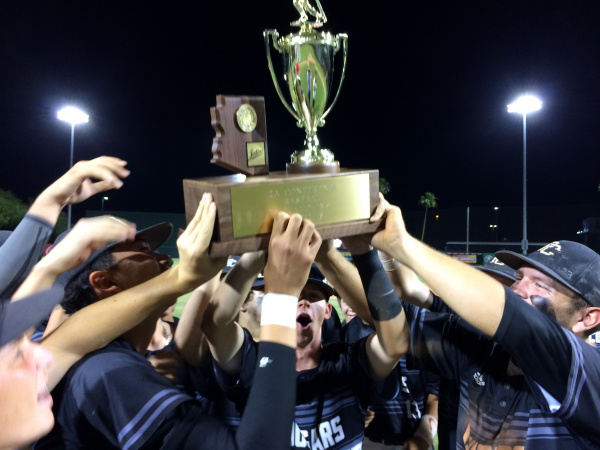 Phoenix Christian
Phoenix Christian coach Mark Band repeated himself as he shook the hand of San Tan Foothill's coach after the longest 2A Conference baseball championship game ended.
What a game.
What a game.
Band's boys were determined to defend their title, but their opponent was just as resolute in its quest to win the school's first ever team title. In the 10th inning, Phoenix Christian finally fended off San Tan Foothills, clinching a 6-4 win Monday at Tempe Diablo Stadium.
Different players from each team stepped up during the 3-hour plus game. Last year, Steven Cochran pitched a complete game in Phoenix Christian's fourth state championship run.
On Monday, the senior recorded a six-inning relief appearance, scattering six hits and allowed just one hit to the final 11 batters he faced. Cochran also hit a one-out triple in the top of the 10th inning to set up the first of the final two runs Phoenix Christian scored.
The senior scored in the 10th after a double by Jack Doherty, who would later score on Jordan Joselit's two-out double over the left fielder's head.
"It felt good to get it (title) for our seniors last year, and it feels good to get it as a senior this year," Cochran said.
No. 7 seed Phoenix Christian (26-5) had a chance to end the game in the bottom of the seventh.
But, with a man on second and down to its last strike, San Tan Foothills' Mario Segura singled to left to tie it at 4-4.
No. 4 San Tan Foothills (27-5) never led in the game, but every time Phoenix Christian went ahead before extra innings, San Tan Foothills responded. It did so despite playing 18 innings in its final two games.
"We were very resilient," San Tan Foothills coach Ryan Sutterby said. "This is definitely a year to remember. It was a great run through the tournament."
In the 2A semifinals, San Tan Foothills handed No. 1 seed Gilbert Christian its only loss of its season.
The other impressive fact about San Tan Foothills' postseason run was that it started six sophomores, two freshmen and a junior. One of those sophomores, leadoff hitter Damien Lyon, went 3 for 5.
Phoenix Christian also started a talented sophomore leadoff hitter, Nathan Tarver (.543 average), who went 2 for 5 with two triples.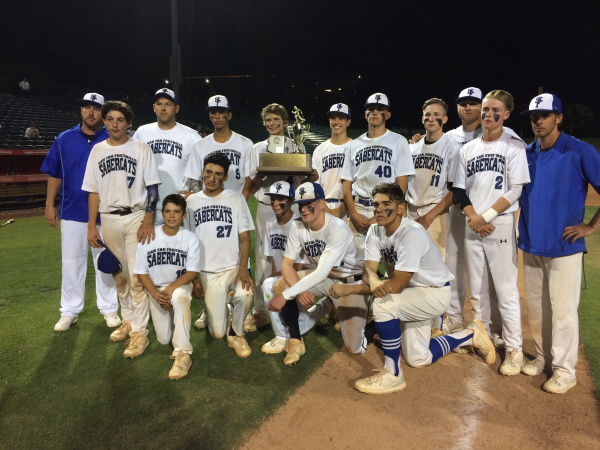 San Tan Foothills
---