Former CDO standout Robert Metz named MVP of the IFL's Green Bay Blizzard
June 13, 2018 by Andy Morales, AZPreps365
---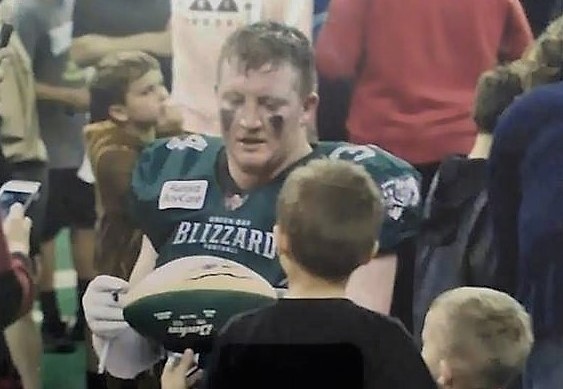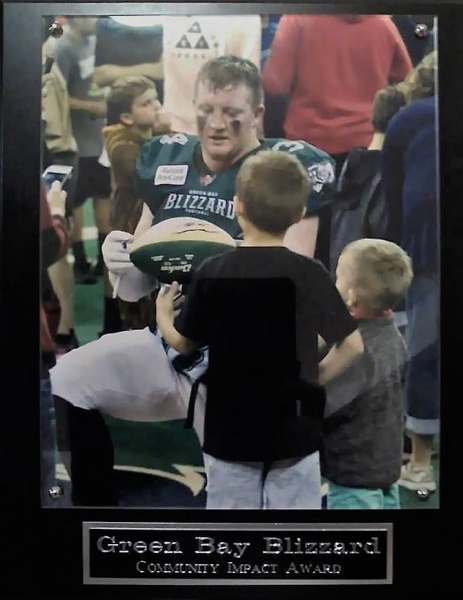 Former Canyon del Oro standout Robert Metz was named the Most Valuable Player of the Green Bay Blizzard this past week. Green Bay competes in the Indoor Football League (IFL) along with the Arizona Rattlers.
The IFL recognized Metz in Week 14 and named him Defensive Player of the Week for his 12 tackles against the Iowa Barnstormers. Nine of those tackles were solo tackles.
Green Bay is 2-11 on the year with a game at Sioux Falls still remaining on the schedule for Saturday night.
"Being a competitor, our season was pretty disappointing given the amount of talent we had going into camp," Metz said. "It just couldn't come together and we had a tough time finishing games. But with that being said, it was still an unforgettable experience this year and I've created some lifelong friendships."
A linebacker for the Blizzard, Metz was a receiver and defensive back for the Dorados in high school. He was part of the undefeated (14-0) state championship team of 2009 and he finished his career with an incredible record of 34-5 when he graduated in 2012.
Metz went on to have a record-setting career at Dixie State. According to a release issued by Dixie State, Metz was a two-time all-Great Northwest Athletic Conference (GNAC) honorable mention selection who finished the 2015 season second with 64 total tackles and one sack. He set the Dixie State single-game record with 19 tackles in his final collegiate game at Central Washington. Metz also posted the eighth-best single season mark for tackles with 91 in 2014, and completed his four-year career ranked second all-time in total tackles with 217.
Metz played for the Lubeck Cougars in the German Football League after graduating from Dixie State where he recorded 70 tackles, an interception and one fumble-recovery touchdown. An NFL draft prospect after that season, Metz was picked up by the Blizzard for the final three weeks of the 2017 season where he has thrived on the field and off.
Besides earning MVP honors, Metz was recognized for his work in the Green Bay community and the team honored him with the "Community Impact Award."
"On an individual basis, it felt pretty good to be recognized, not only for my efforts on the field, but off the field as well," Metz added. "I stayed true to myself through a lot of adversity and it felt nice to be recognized for it. I just stayed humble, treated others with respect, and kept working hard. Those things go a long way not only in football, but in life."
---