Scottsdale has a secret weapon and his name is Daxton Strader
September 11, 2018 by Koki Riley, Arizona State University
---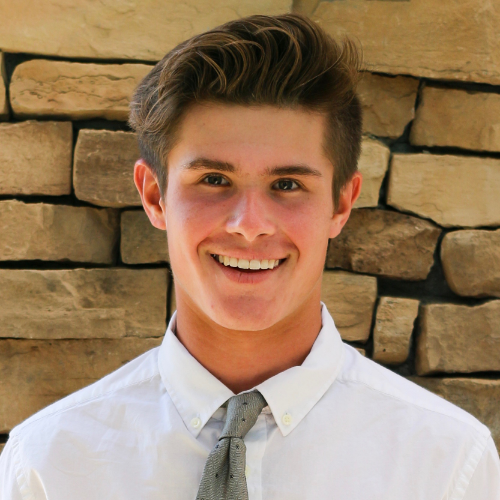 For Scottsdale Prep football star Daxton Strader, sports are in his blood.
"My dad was a really good athlete when I was young," Strader said. "He had a tryout with the Cincinnati Reds but he got injured so much and had so many surgeries that kind of went down the drain."
Strader has taken his father's talents from the diamond to the gridiron.
The 150-pound junior has become an integral part of the undefeated Scottsdale Spartans season and, at 5-foot-10, Strader's speed and quickness has made him a threat in all three phases of the game.
Strader is Scottsdale's starting kick returner, defensive back and wide receiver. The Spartans triple threat has an interception, two touchdown catches and two kickoff returns for a touchdown.
The junior even tried to become the team's starting quarterback at the beginning of the season. With baseball in his background, Strader had the ability to become Scottsdale's lead signal caller.
"Last year he played baseball and coach (David) Primavera also coaches baseball," Scottsdale starting quarterback Oscar Frias said. "They said, 'Hey, you could be a really good quarterback.'"
Frias may have won the starting quarterback job but Strader's impact on the team has been remarkable in ways that can't be measured by statistics.
Strader never played organized football in his life before this season. In fact, the junior was primarily a hockey player growing up.
"I've played travel hockey for seven years," Strader said. "It just came to be pretty expensive and just took a lot of time out of my life."
The day-in and day-out grind of the travel hockey season was tough for Strader, but the hard work has been more bearable with his brother Devon by his side.
Devon Strader, a freshman, has not made an impact on the field like his older brother has. Devon plays all three sports like Daxton, who admits the freshman has made him a better athlete.
"We really push each other to be better," Daxton said. "But mostly it's just really fun to have someone to play with."
Daxton believes he is the better athlete of the two but the elder Strader admits Devon may be smarter.
Every aspect of the game has given the first-year star a reason to celebrate. But for Strader, the thrill of the kickoff return is what gives him the greatest euphoria.
"It's really cool to see (the play) unfold before you," Strader said. "When they make all of your blocks for you, and you do that one cut up the field it feels really nice.
"(Football) has been really fun."
Fun is what Strader has helped bring to the table this season for a Spartans program that last season needed it as Scottsdale went 0-10.
This season has been a different story. With Strader and Frias leading the charge, the Spartans have transformed themselves into winners with a 3-0 record.
"There's definitely a lot more energy than last season," star running back Simeon Walther said. "When we're playing there's a lot more support (from the community)."
With Frias calling the shots on offense and Walther churning out yards on the ground, Strader has found himself as the swiss army knife of this Spartans team.
Strader has clearly excelled on the field but with hisgenetic background. Nobody at Scottsdale is surprised.
His athletic strengths may not firmly lie on the diamond like his father but Strader has done more than his share in continuing his dad's legacy through football.
---