Paradise Valley volleyball falls to Higley
September 13, 2018 by Brett Bavcevic, Arizona State University
---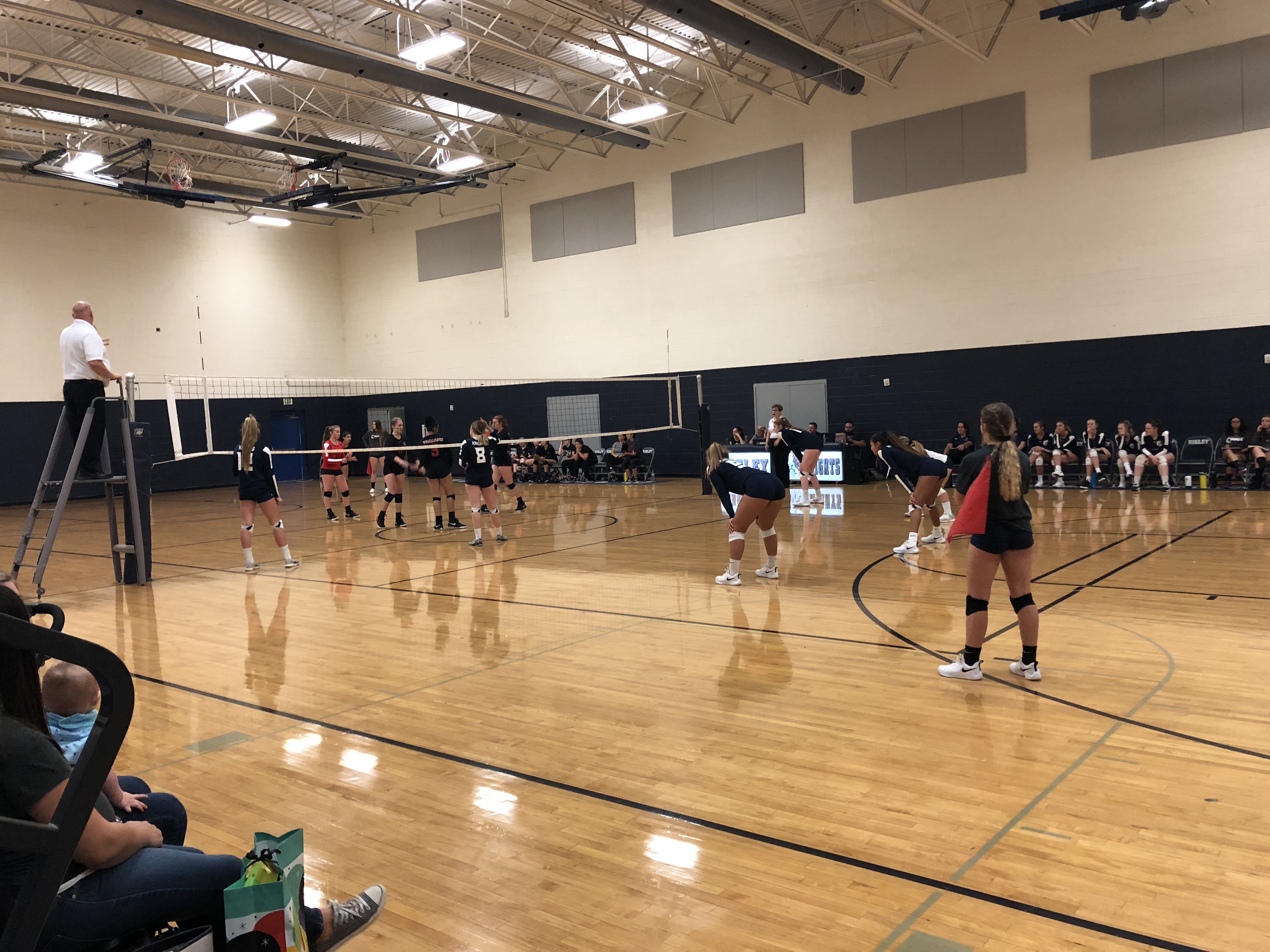 The Paradise Valley Trojans were blanked on the road against the Higley Lady Knights 25-16, 25-19, 25-23 Thursday night.
It was all Higley early on, as the Lady Knights held the lead for the entirety of the first two periods. The Trojans showed signs of life in the third period, jumping out to a 16-8 lead. But, Higley didn't want this one slipping away, as they closed the game on a 17-9 run to secure the win.
The loss drops the Trojans to 5-6 on the season, but head coach Leah Kauffman couldn't be happier with her players.
"Nothing to be ashamed of. We're going to take it as a win in our own books," said Kauffman. "We're going to get better day-by-day."
Higley improved to 3-10 on their season, and the Lady Knights showed no signs of slowing down against the Trojans.
Junior Emma Strobel and senior Macie Thelin lead the way for Higley, combining for 15 kills. Thelin, an outside hitter, also played a large role in helping her teammates, as she ended the match with a team-high 25 assists.
"I had a pretty positive attitude and tried to keep the team up, even when we were down. The passing was also good, when we had a good pass we were able to keep the ball down," said Thelin after the win.
After being down 16-8 in the third period of the match, the Lady Knights rallied. Higley head coach Daniel Arrington appreciated the fighting spirit of his players. "They didn't give up. They fought for everything, diving and flying around the floor," said Arrington.
Higley, sitting at fourth in the San Tan section of 5A, took a step in the right direction in attempt to climb the standings. "Every win is always a good win, but it's good to see our girls come together and finally work hard for every point," said Arrington.
The playoffs are not out of the question for either team, and it sparks the intensity even more for future practices and games.
"We are just hoping to have a good attitude going into every game and fight our hardest, and we're going to make it as far as we can," said Thelin.
As for Paradise Valley, the focus seems to be set on developing into a better team all-around before the season comes to an end, as the race in the standings is heating up.
"We need to be talking a lot and working more as a team rather than focusing on individual skills, we're kind of over that," said Kauffman.
Paradise Valley will be home to face Desert Mountain at 6:00 P.M. Monday night. Kauffman knows there is room for improvement, but also is confident that her players can deliver in another battle. "We'd love to get a faster offense, so we're going to work on that in practice. Oh, and we're never going to give up," said Kauffman with a smile.
---