Desert Vista loses a close match to unbeaten Hamilton
September 13, 2018 by Karrissa Herrera, Arizona State University
---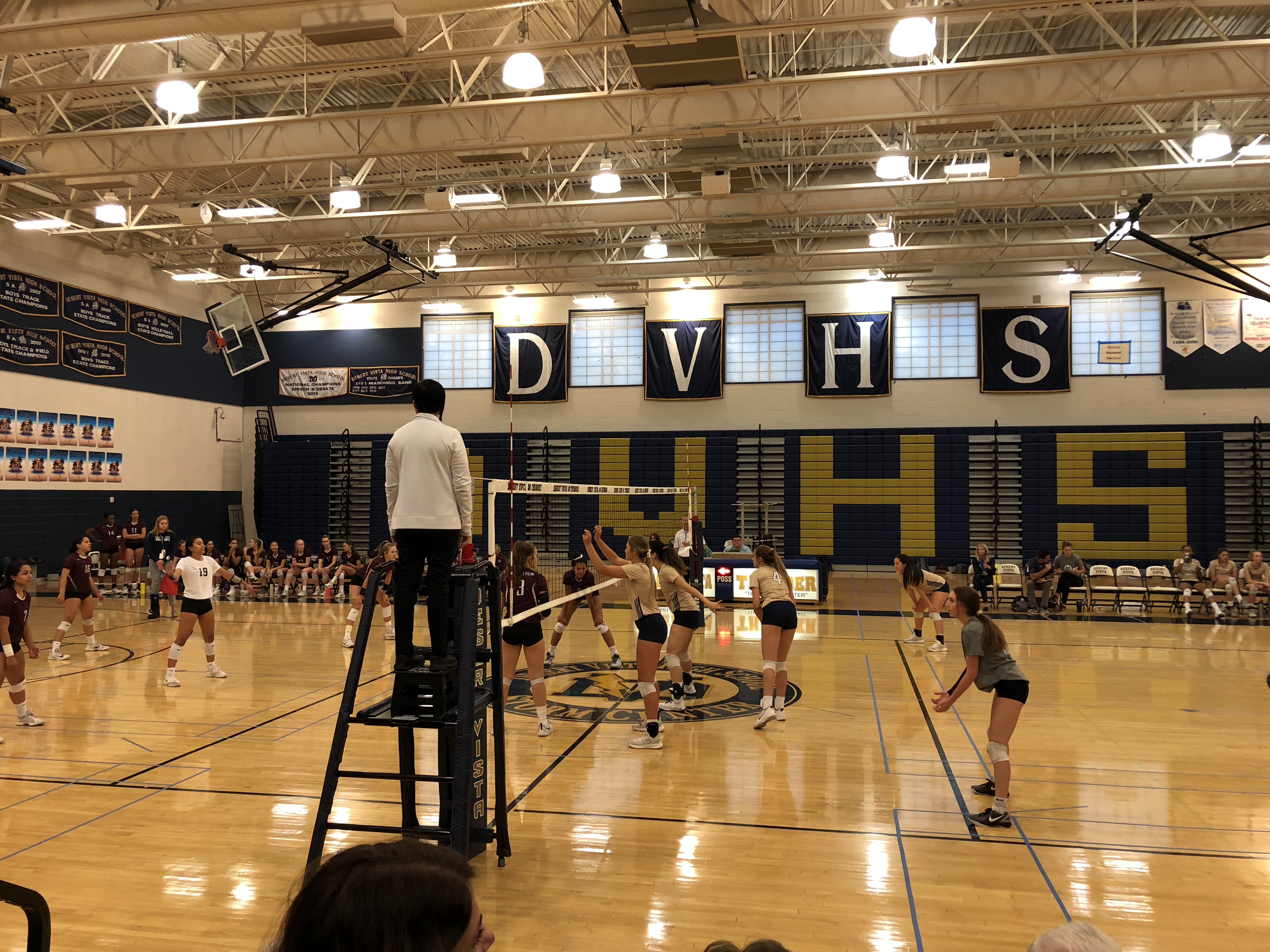 The energy in the gym as No. 3 Desert Vista and No. 2 Hamilton faced off was contagious Thursday. The emotions infected the Thunder in a pivotal third set that featured three match points.
"There was happiness, anger, sadness," junior outside hitter Brooke Blutreich said of the rollercoaster that ended with Hamilton winning the set 29-27 and the match 3-1.
The loss dropped Desert Vista to 4-2. Hamilton is 5-0.
Blutreich saw a silver lining in the loss. "We weren't expected to go to four or even be close to them," she said.
Coach Molly West is looking to speed up the offense as the season progresses. "We're getting better every day. They show a lot of grit and fight," she said. "Hamilton is a very good team. I think we played them pretty tough."
She had three freshmen on the floor at one point and the Thunder never lost their composure.
"You just have to be consistently good," West told the team in the post-game huddle.
The Huskies took the first set 25-18. "I felt like they kind of came into the first set testing the water to see, can we compete or not," West said.
The Thunder proved they could winning an intense second set, 25-23. "Here we go! Side up, Thunder," shouted a fan.
Then came the tunring point set.
The teams could meet in the playoffs.
"We're gonna go out firing!" said Blutreich.
The Thunder face Desert Ridge Tuesday at 6 p.m.
---