Centennial tops Peoria in final home game
October 3, 2018 by Natalie Urquiza, Arizona State University
---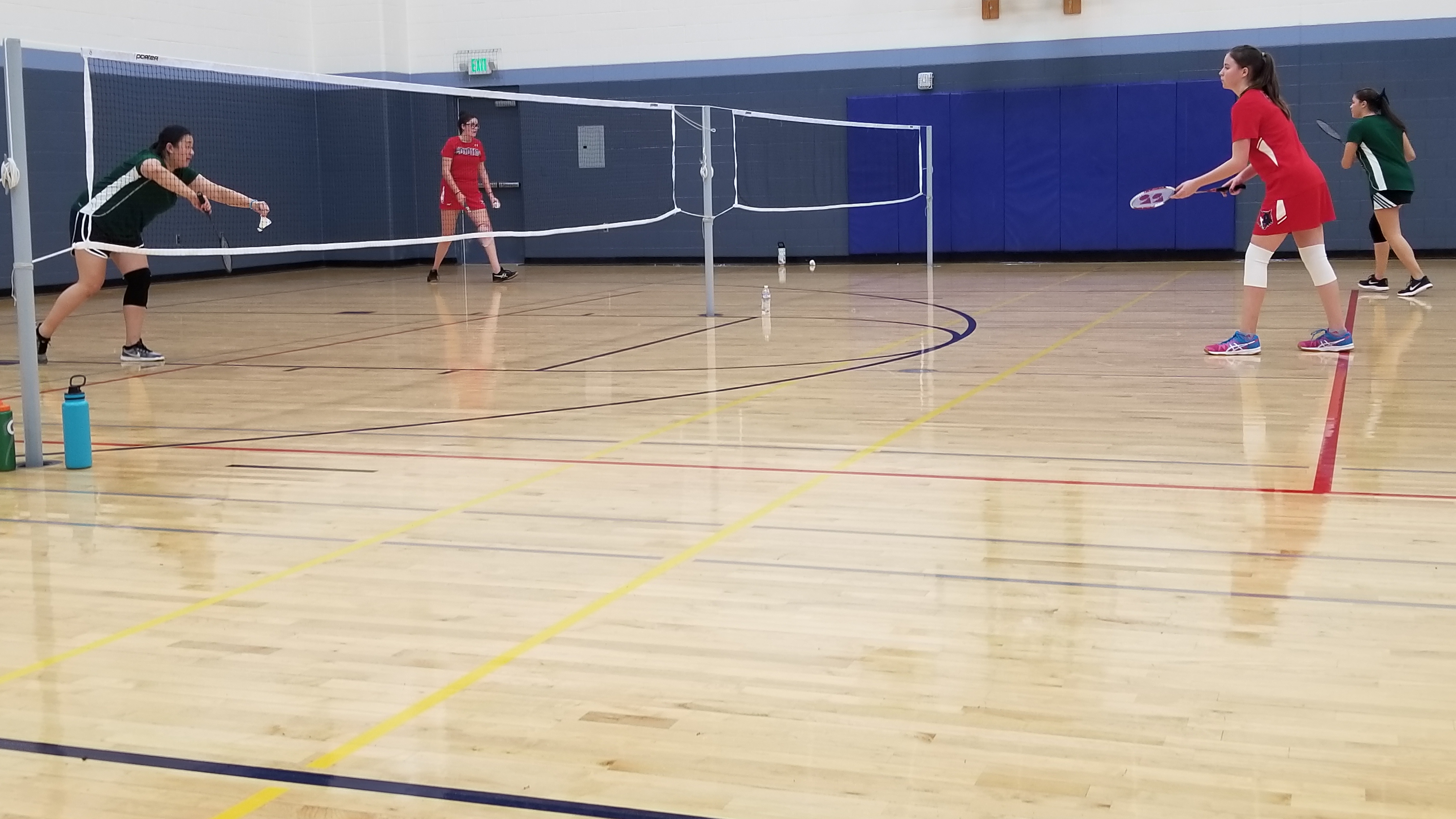 The Centennial Coyotes (5-6), beat the Peoria Panthers (3-9) in their last home game of the season Wednesday night. The Coyotes were 4-2 in singles play and 3-0 in doubles play.
There were two matches in singles play that went three sets. Coyotes senior Murphy Kaphing defeated Peoria sophomore Sydney Castillo, 11-6, 13-12 and 13-10.
The other match that went three sets was Coyotes senior Kuehne Smith against Panthers senior Laviana Nguyen. Smith won that match, 11-4, 11-5 and 11-5.
In doubles, Centennial was the dominate team. In a match that went three sets, the Panthers' Lucy Bubar and Kaphing defeated Peoria's Teresa Thai and Castillo.
"It was really nice. We worked really well, we tried to communicate," said Kaphing. "We tried to fix the mistakes we made in the previous game and being a senior, this was my last home game, so I really wanted to win. The pressure was high, it was the third game. We just made sure to focus on the areas we needed to work on."
The Coyotes have two more away games, a district tournament on Oct. 12, and then the state tournament on Oct. 19.
"In the state we are ranked 24th right now out of 42," said Centennial coach Abbigail Gray. "In state badminton, everyone gets to send a singles player and a doubles team and if you rank in the teams, you get to send more players."
The Coyotes they are sending senior Abrianna Valdivia for singles play.
"I am excited. I am kind of nervous playing singles in state so it will be exciting for the first time," Valdivia said.
For doubles play the Coyotes are sending Kaphing and Bubar.
"I am very excited. I have never been to state before," Kaphing said. "I will be partners with Lucy. We have worked all season together, we have gotten a close connection on playing together. So, I am very excited and looking forward to it."
The Coyotes will face the Raymond S. Kellis Cougars next Tuesday. Coach Gray wants her team to take what it did against Peoria and apply that strategy to next week's game.
"We had some great teamwork in doubles play," Gray said. "I would like to take to Kellis all the things we have been working on, such as placement serves. Tonight we kind of shined in those areas. So, I hope we continue that on to Kellis."
---