Pinnacle's fast start powers through against Chaparral
October 3, 2018 by Andres Acuna, Arizona State University
---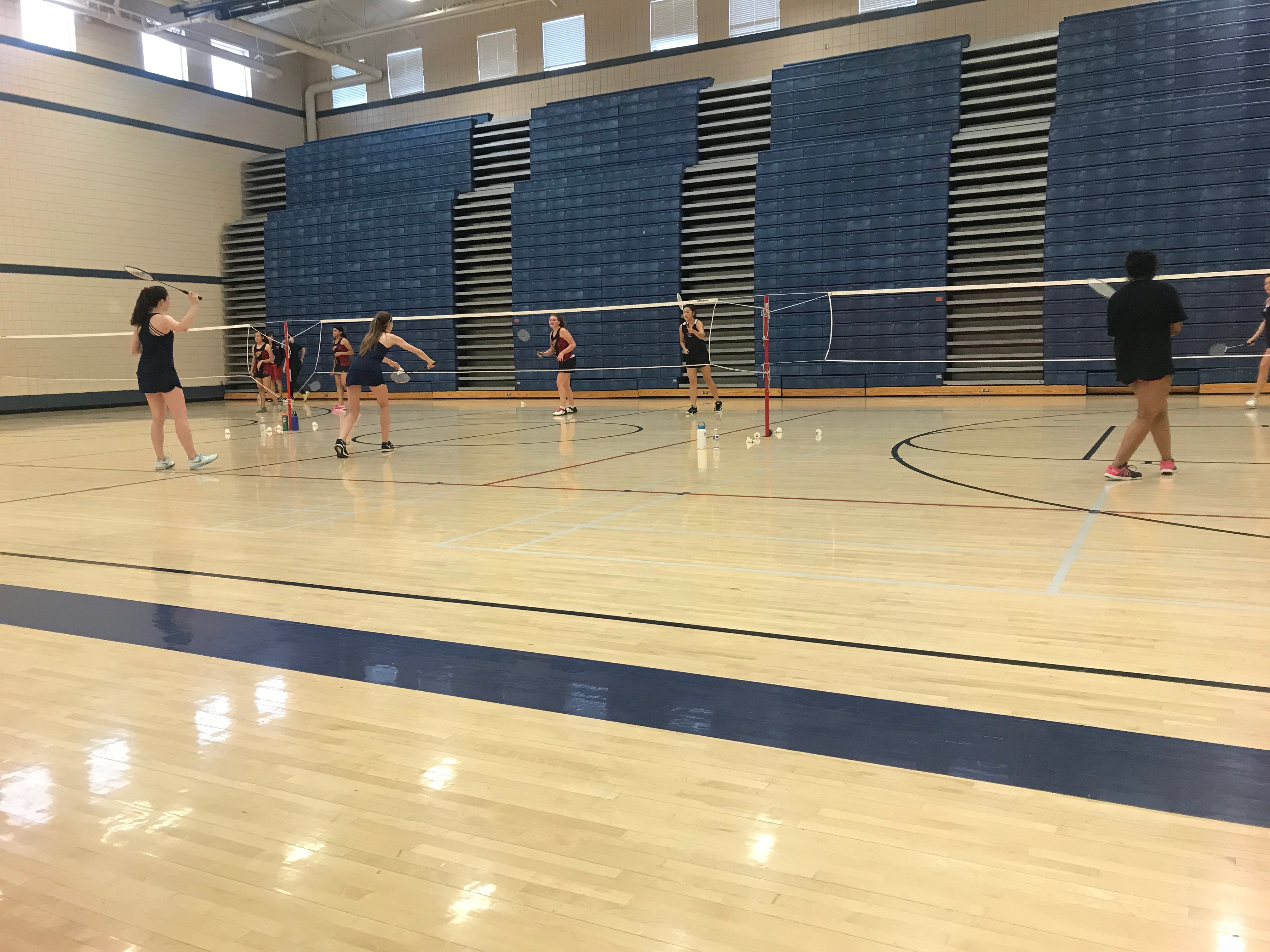 Pinnacle's badminton team beat Chaparral, 7-2, on Wednesday, led by senior Elle Goehring who won both in singles and doubles.
On Senior Night, Pinnacle secured the victory by winning five of six singles matches, with wins by Sydney Boyd, Elle Goehring, Morgan Rucker, Chloe Strachan and Hunter Wells.
Pinnacle's style of play was much of the same this afternoon, making it difficult for the Chaparral to return many drop shots. Another staple of Pinnacle's style of play is the smash shot, which doesn't allow the players on the opposing team time to react to that shot.
Pinnacle won two-of-three in doubles play.
Goehring and Chloe Strachan won the first doubles match for Pinnacle in straight sets.
"We're really good at communication and bouncing off of each other's movement," Goehring said.
In between varsity games, the junior varsity team for Pinnacle dismantled Chaparral. The undefeated Pinnacle team won 8-1.
The junior varsity team was led by Bella Williams, who won in both her singles and doubles matches on Wednesday afternoon.
The only game that Chaparral won in junior varsity was in a doubles match.
Pinnacle's varsity team now advances to 3-0 in sectional play with wins against Chaparral, Mountain Ridge and Sandra Day O'Connor.
"We're going to do our best to give it the best season that Pinnacle badminton has ever had,," head coach Charles Zeeb said.
Pinnacle will finish its season with matches at Boulder Creek on today and Liberty on Oct. 9.
Boulder Creek is 4-9 this season and is 0-4 in sectional play. Liberty is 9-3 overall and 3-0 in sectional play.
"We haven't played Liberty before," Zeeb said. "I know they are strong with a bunch of seniors on their team, so this match should be really interesting to see what my girls can do against a well-seasoned team."
The Liberty match will most likely decide the sectional champion.
---