Perry badminton defeats Basha
October 4, 2018 by Joshua Eyraud, Arizona State University
---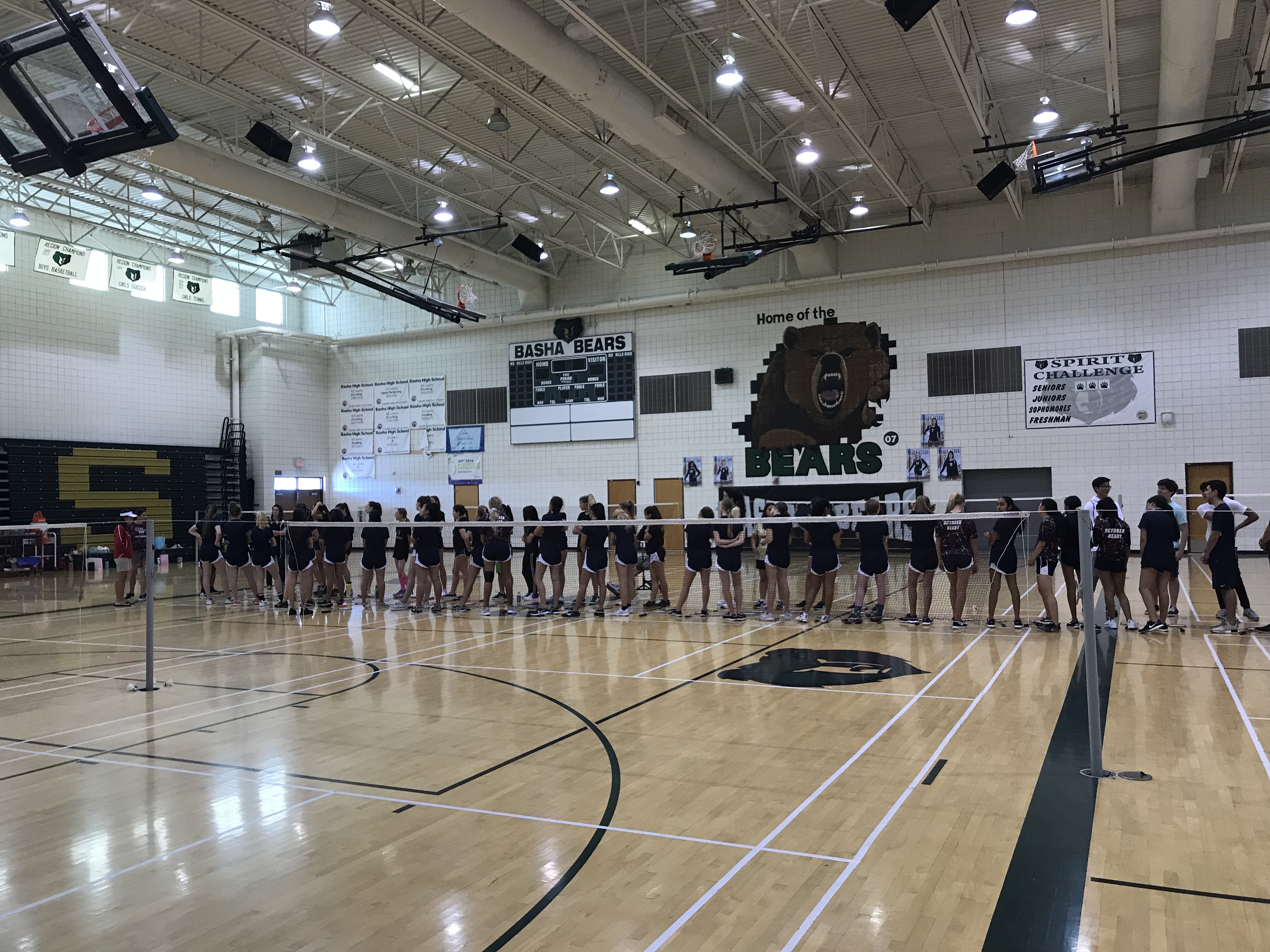 Perry defeated the Basha Bears in badminton, 7-2 on Thursday afternoon in Chandler.
The Pumas finished their regular season in perfect form, going 14-0. Basha currently sits with a record of 9-4 after the loss on Thursday.
In singles play, Perry took four games out of six led by senior Julia Mumme, who won Game 1 11-3 and Game 2 11-1. In doubles play, the Pumas swept the Bears winning three out of three.
Mumme, in her final year at Perry, is confident in her team moving forward. "I'm super excited we made the playoffs and I know it will be difficult but we're just going to try and get on top once again," said Mumme. Mumme also noted how proud she was of her teammates stepping up and working hard to get in their current position this season.
Perry enters October very optimistic. Coach Lerina Johnson is very happy with the season and is excited for playoffs. "We were working hard to be ready for October and I think we are there," said Johnson. "I'm giving the girls a couple days off for fall break to regroup and rest their bodies, we played a lot of matches."
Johnson is very proud of her team for accomplishing the feat of a perfect season but knows there is always room for improvement going into playoffs. "I'm pretty confident going into October, we have been studying film and know what we need to work on," said Johnson.
Johnson knows how tough the upcoming games will be and is doing everything possible to best prepare the team. "It's not something that we're just walking in and knowing it's ours, we still have a lot of work to do," said Johnson.
Basha badminton coach Warren Mee, in only his second year as coach, has had a nice season with Basha, making the playoffs for the first time in his fairly new position. "I am very proud of this team for improving every season," said Mee. "What we're trying to do here is build a program and you can't expect that to happen overnight."
The Basha Bears will close out the regular season with a match against the Chandler Wolves on October 16. Perry finishes perfect and will head into playoffs as the top-ranked team in Division I Premier.
---