Volleyball: Fountain Hills tops American Leadership-Gilbert North
October 9, 2018 by Les Willsey, AZPreps365
---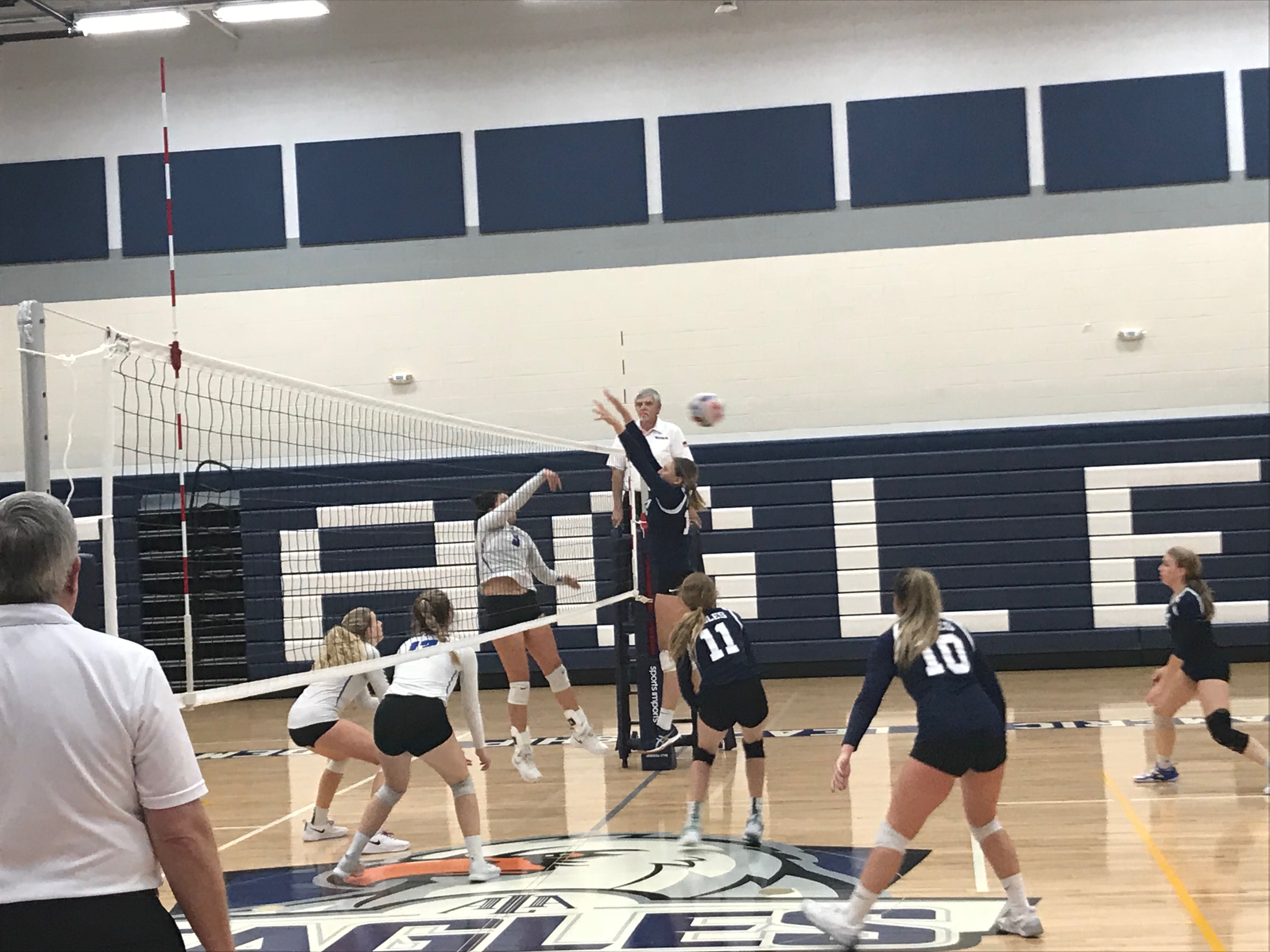 Fountain Hills and American Leadership Gilbert North's volleyball teams are building. Different construction projects.
Fountain HIlls is the current two-time defending 3A champ. ALA Gilbert North looking to improve now and perhaps become a contender next year when the school's probation ends. Fountain Hills came away with a sweep on Tuesday night, 25-15, 25-15 and 25-23 in a Metro East Region match at ALA Gilbert North.
Fountain HIlls improved its season mark to 19-6 overall, 11-2 in power-ranking matches and 4-0 in region. ALA Gilbert North rests at 15-17, 8-5 and 2-2. The consensus after the match -- neither coach was pleased with what he witnessed in regard to there present journeys.
"The last couple weeks I've seen glimpses of what we can be and where we could be headed," Fountain Hills coach Peter McGloin said. "Glimpses. Never saw a glimpse tonight.The process is not where it needs to be."
This from a coach whose team is fourth in the power-rankings and leading its region. One that believes his team can win another title - if.
On the other side of the next, ALA Gilbert North is playing around .500 in its first year in AIA competition. Veteran coach Steve Crook, who produced outstanding teams for nearly two decades at Westwood from 1991-2008 including a state title and two runners-up, has taken on the task of building a top-flight program with the Eagles like the one he coached for years in Mesa.
ALA Gilbert North didn't come fully-equipped for Tuesday's match. A couple injuries, players opting to go out of town for fall break and missed practices doesn't add up to the formula Crook would like to see (i.e. the latter two).
Crook spent a good 20-30 minutes chatting with his team post-match. He emerged frustrated mistakes on the floor his team -- albeit quite young - is still making. He did catch a stretch or two in the final set he liked.
Fountain HIlls doesn't have a huge hitter this year and has relied on a varied attack. That showed in their unofficial attack stats. Senior middle Andi Bohlman (8 kills) led five players with between four and eight kills. Senior Corrin Schulze and sophomore Barett Nolan (7 kills each), senior Jenn Stricker (6 kills) and sophomor Grace Abrams (4 kills) did the damage.
ALA Gilbert North was led by sophomore middle Carissa Hayes with eight kills, six in the third set when the Eagles had their best moments of the match. ALA Gilbert North led most of the way in the third set. With the set tied a final time at 22, a net violation, Fountain Hills block and a rotation error with the Falcons up 24-23 closed the match.
Fountain Hills has a week off between matches resuming play Oct. 16 at home vs. Gilbert Christian. ALA Gilbert North hosts Arziona College Prep, the region's second-place team, on Thursday.
---