Hamilton girls volleyball powers toward state playoffs with confidence
October 10, 2018 by James Johnston, Arizona State University
---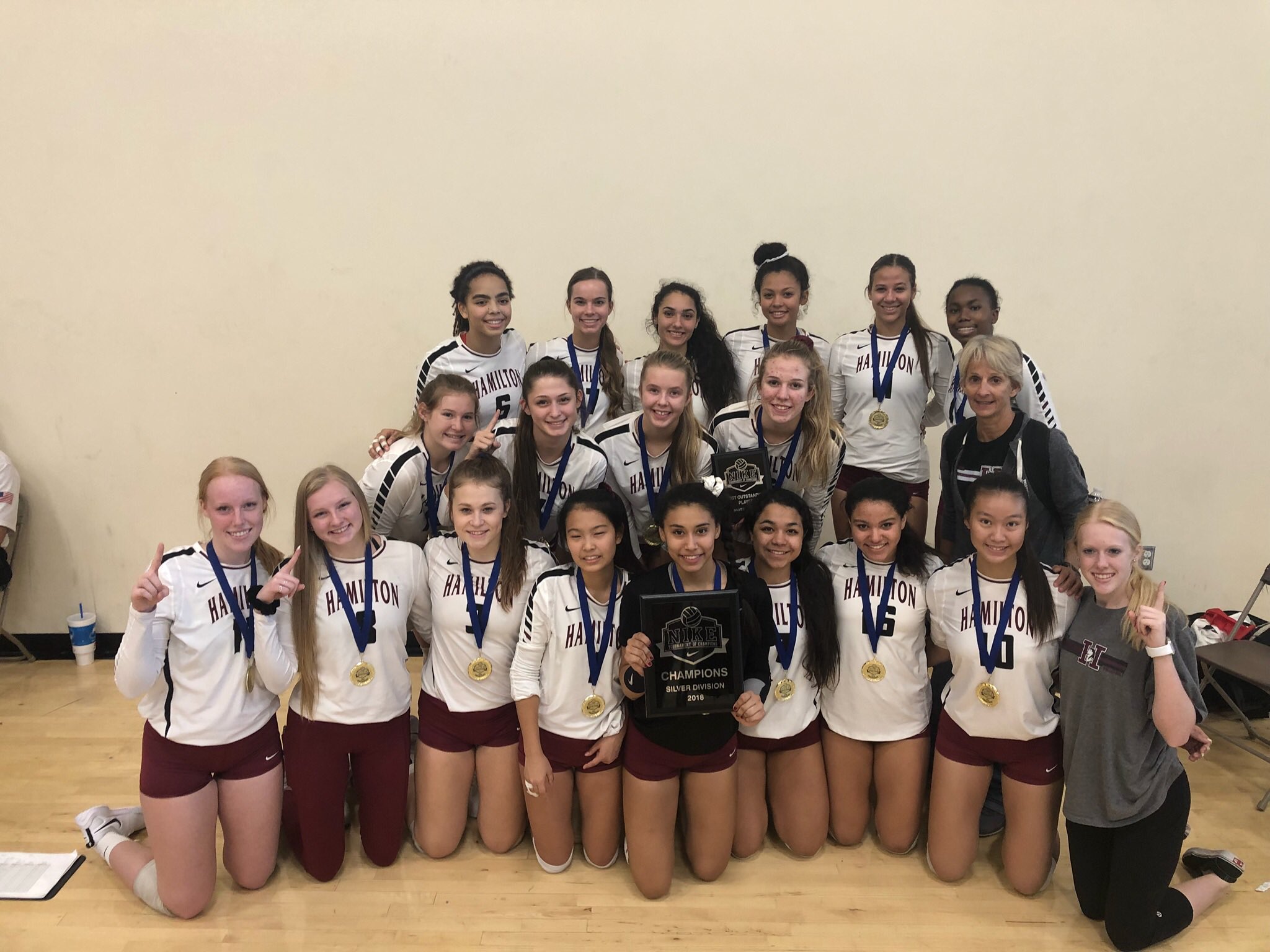 With just a couple weeks remaining in the regular season, a nationally ranked volleyball program is gearing up to make a run at something it has come close to but never achieved: a state title.
The Hamilton Huskies are ranked fourth in Arizona and 42nd in the nation according to MaxPreps, whose rankings determine the seedings for the AIA's annual state playoffs. With a 28-7 record in 2018, the Huskies look to finally reach the highest pinnacle.
"Our end goal is to make it to the state finals and win it all," junior Bella Zapata said.
Hamilton has reached the state finals three times in school history. They have yet to win that final game though, losing to Xavier Prep in both 2010 and 2013, and Desert Vista in 2014.
Despite this, Hamilton seems to have the ingredients to make another strong run in 2018.
The Huskies are led by Sharon Vanis, who has been the head coach at the school since 2005. Vanis has compiled a record of 427-163 in her time at Hamilton.
While those numbers speak for themselves, players on the team can vouch for the impact their coach has, on and off the court.
"Every moment we step on the court, I know we are going to learn something new," senior Izzy Curcio said. "Whether it be volleyball-related or not, everything is a learning experience. Coach always tells us that we either win or we learn. Every loss is a learning experience and we can always benefit from that."
"She's the kind of coach who's tough on us when necessary, but that brings out the best in each player," Zapata said.
Vanis gave letters to each player for them to hang in their lockers. The letters detail her belief in the players' abilities and potential, according to Zapata.
On top of the experienced coaching, the Huskies are loaded with three college commits, according to the team website: Zapata (Tulsa), Bailey Williams (Point Loma) and Taylor Jacobsen (Northern Arizona).
The Huskies not only have the talent, but they also have a chemistry that has been in the making for quite some time.
"A lot of us have been playing together since we were 12, and we all genuinely love each other, which helps us have the same goal," Zapata said.
"We have trust in one another and our coach," junior Kyra McCain said. "Many of us have been playing together and there's always trust on and off the court."
Though the Huskies have the main, overarching goal of winning a state title, they are aware that there is still plenty of work left to be done. With five games left in the regular season and whatever follows in the playoffs, Hamilton still has plenty of business to take care of.
"Each and every point we play gets us one step closer to (a state title), but we also focus on one game at a time and make sure not to get ahead of ourselves," Zapata said. "A lot of Arizona's teams this year are capable of taking state. We just have to make sure not to overlook anyone."
The next chance to see Hamilton in action is today at 6 p.m. when they visit Xavier Prep.
---