Perry keeps rolling in badminton
October 19, 2018 by Sean Rice, Arizona State University
---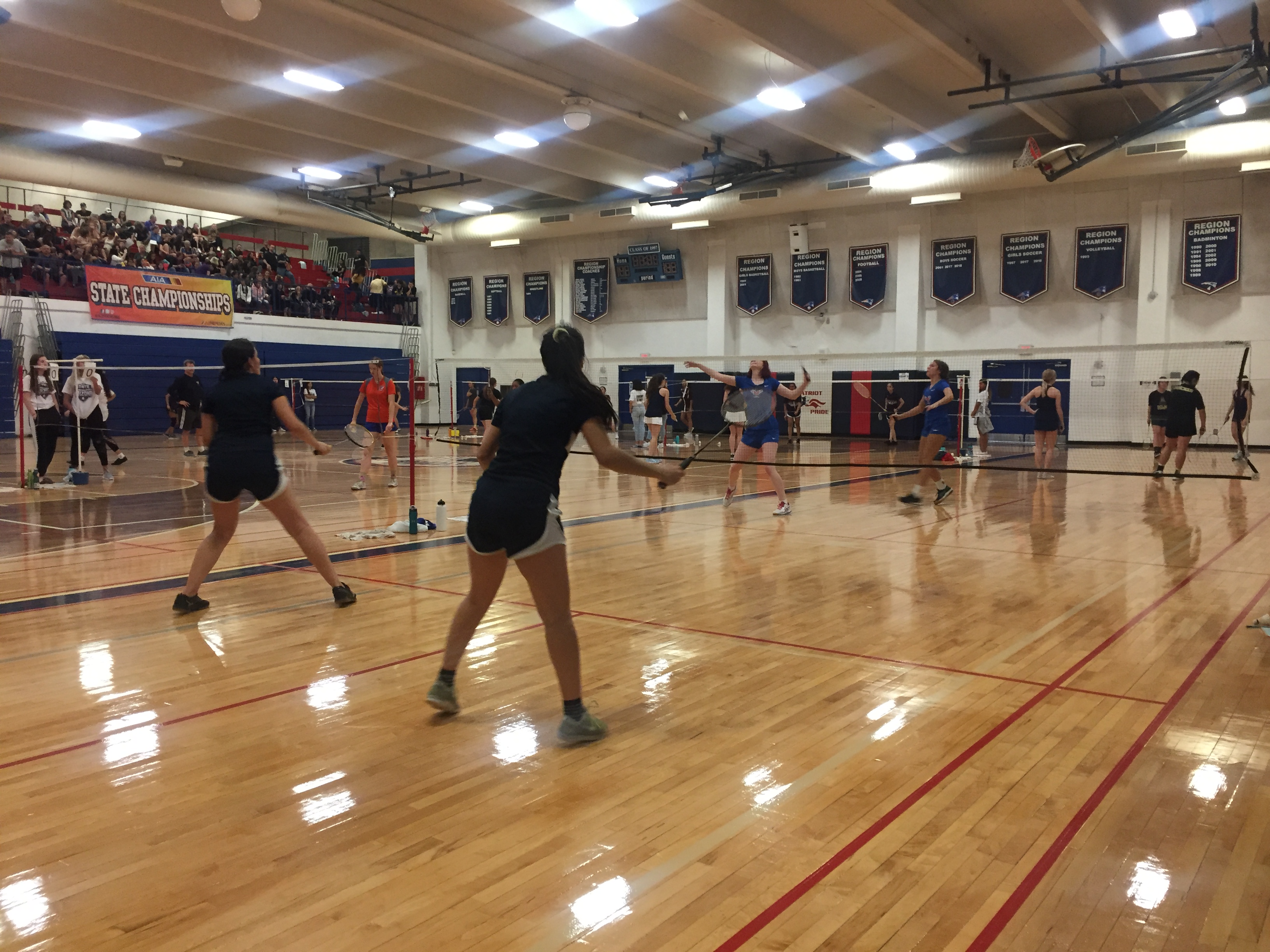 Perry badminton rolled through Round 1 of singles and doubles state championships at Independence High School on Friday.
In 2017, Perry finished 15-0 in the regular season, and received numerous accolades in the state championships.
Doubles team of Kylie Goldberg and Megan Crow were champions, Julia Mumme was runner-up in singles play, and coach Lerina Johnson was All Premier Section and AIA Division 1 Coach of the Year.
Before the matches began, Perry was awarded the Division 1 Premier Section Badminton Championship for their excellence in the regular season.
Johnson said in regard to the award, "Hard work and having a supportive administration is key to a successful program. Thank you admin and congrats ladies."
Perry is coming off a stellar regular season where they finished 14-0 overall, and 4-0 in their section. They are led by Mumme, a senior, who looks to claim the singles crown this year.
Mumme is the No. 1 ranked singles player to start competition on Friday and defeated Elle Goehring (Pinnacle) 11-1, 11-1 in Round 1.
Even in an early round match, Mumme demonstrated why she is the No. 1 ranked player. "I play every game one at a time, and act as if a Round 1 match is the state championship match," Mumme said.
After coming up just short a year ago, Mumme's goal is still the same. Mumme said, "My final goal is to win both Individual state championship and team state championship, and we just want to dominate all over again."
Perhaps the best match of Round 1 was unranked Evelyn Nielson and Amanda McLaughlin (Perry) defeating Moutain Ridge 11-2, 17-16.
Nielson and McLaughlin, both seniors, cruised in the first set, but Denman and Grey fought back and made it close in the second set.
"We were able to communicate with each other, and it allowed us to get it to spots that were open on the court," McLaughlin said.
They credit the placement of their hits as a big reason why they came out with the victory. Nielson said, "We hit all sides of the court and made our opponent move around the court."
No. 5 ranked doubles team Nikhita Jayaraj and Ashley Rodarte (Perry) defeated Xavier 14-17, 15-8, 15-8.
Mumme moves on to Round 2, and will play the winner of a Chaparral-Coronoa Del Sol match.
Nielson and McLaughlin move on to play Chandler, and Jayaraj and Rodarte will play Mountain Ridge in round 2.
For Mumme playing for Perry means a lot to her and her team. "Playing for Perry is a huge honor, it means the world to me, and I'm so happy that I got to be a part of such a great team," Mumme said.
New champions will be crowned for singles and doubles this year in Division 1.
Play will resume the following day on Saturday with semifinals and finals matches.
---