D-I State Cross Country Preview
November 8, 2018 by Les Willsey, AZPreps365
---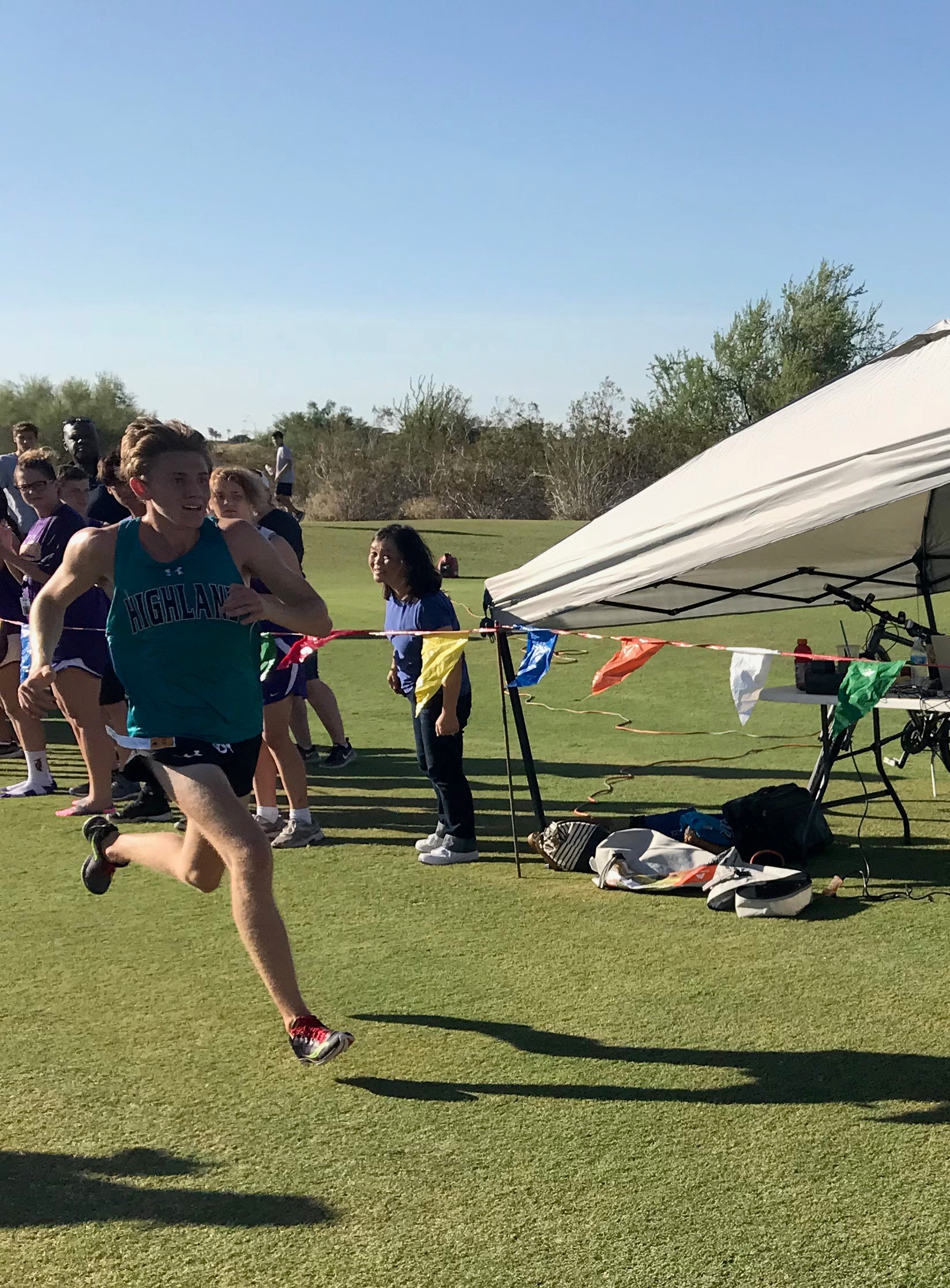 Two returning individual champions are the runners to beat come Saturday at the Division I state cross country meet at Cave Creek Golf Course in Phoenix.
All four divisions in state cross country gather at Cave Creek Golf course for their championships. The D-I girls race is scheduled to begin at 12:45 p.m. followed at 1:45 p.m. by the boys race.
Highland junior Leo Daschbach seeks a second title in the boys race while Chaparral senior Abi Archer would like to go out as a three-time champ. Archer competed in D-II the past couple seasons. The Firebirds moved up to D-I this year.
Daschbach come on strong at the end of last season to be a surprise winner. No surprises this year. Daschbach has won every race he's competed in save a fifth-place finish at Desert Twilight against some of the nation's top teams and individuals.
Archer also hasn't lost a race this season save a second-place finish at Desert Twilight to Quinn McConnell of Peak to Peak (CO) by slightly more than a second. Archer finished 20th at state as a freshman and has recorded comfortable triumphs in 2016 and 2017.
The team chases should be competitive among the familiar contenders -- Desert Vista, Highland and Brophy Prep for the boys and Chandler, Xavier Prep, Highland and Desert Vista for the girls. Chandler's girls are the defending champs and have won two of the last three titles. Desert Vista's boys have secured the past four titles in a row, but Highland and Brophy are primed to give the Thunder a run after DV blitzed the field last year.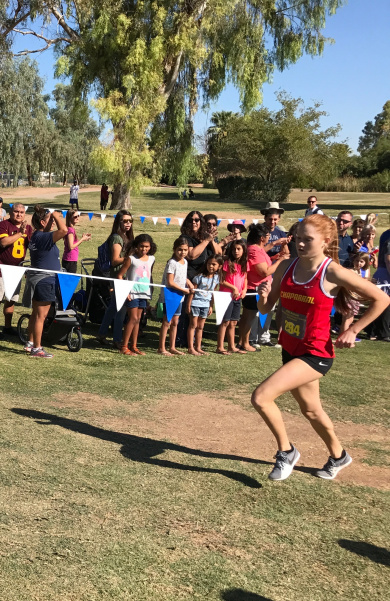 Chaparral's Abi Archer is a two-time state champion. (AzPreps365 photo)
More runners to watch in this year's D-1 competition:
BOYS
Lee Hasewytewa, Desert Vista, Sr; Hunter Krasa, Mtn. Ridge, Jr.; Anekin Hetman, Brophy, Sr.; Jose Acuna, Brophy, Jr.; Sammy Van Alstine, Desert Vista, Jr.; Caden Resendez, Highland, Jr.; Dallin Archibald, Highland, Sr.; Jacob Block, Basha, Sr.; Zachary Johnson, Corona, Jr.; Alex Graham, Mtn. Pointe, Jr.; Braden Rasmussen, Mtn. View, Sr.; Jacob Doest, Skyline, Jr.; Zach Gomez, Queen Creek, Sr.; Joseph Riddle, Shadow Ridge, Sr.; James Cardon, Perry, Jr.
GIRLS
Caroline McLeskey, Highland, Jr.; Morgan Foster, Chandler, Sr.; Jamie Stelnik, Xavier, So.; Katy Clausen, Desert Vista, Jr.; Mia Olsen, Xavier, Jr.; Niki Hemmerlin, Red Mountain, Jr.; Tiaree Towler, Chaparral, Jr.; Mihalja Milovanovic, Chandler, Sr.; Carlene Hamilton, Skyline, Sr.; Kailey Welch, Mountain View, Sr.; Kylie Miller, Perry, So.; Becca Taylor, Chandler, Sr.
---