Soccer: Coyote Classic begins Saturday, runs Dec. 1-8
November 28, 2018 by Les Willsey, AZPreps365
---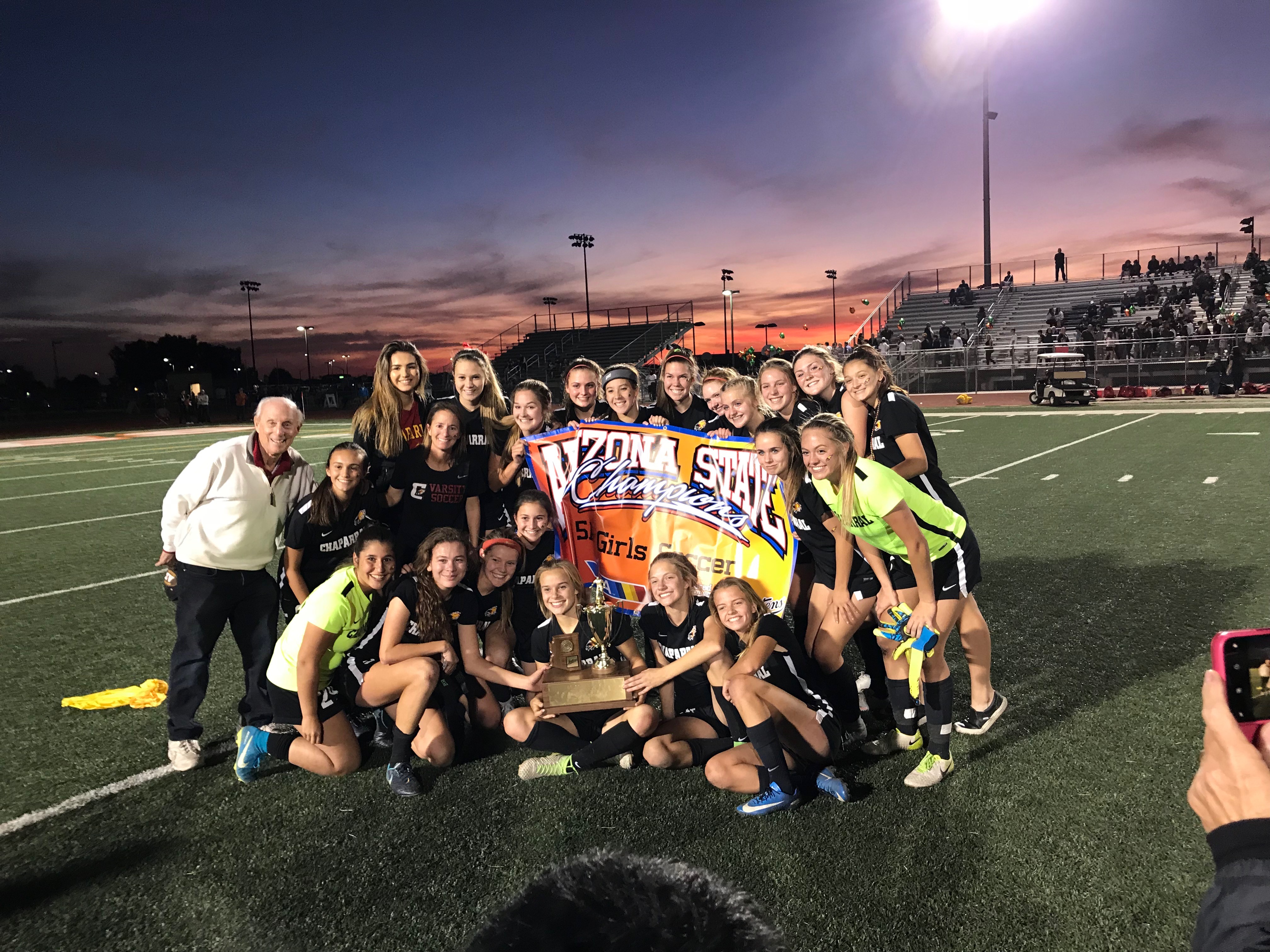 The first large invitational in the East Valley caps the opening week of soccer Saturday Dec. 1 with the opening day of the weeklong Coyote Classic hosted by Campo Verde and Williams Field high schools.
Twenty boys teams compete in five pools Dec. 1 through Dec. 7. Playoffs begin late on Dec. 7 and conclude with the semis and finals on Dec. 8. There are 22 girls team split in two divisions. Both divisions are comprised of three pools with pool play running Dec. 1-Dec. 7. Semifinals and finals for both divisions are set for Saturday Dec. 8.
Here are the pool assignments for the boys division and girls divisions:
BOYS DIVISION
Pool A: Arizona College Prep, Corona del Sol, Maricopa, Mesa. Pool B: Central, Highland, Perry, Williams Field. Pool C: Casteel, Chandler, Gilbert, Tempe. Pool D: Campo Verde, McClintock, Mountain View, Skyline. Pool E: Basha, Notre Dame Prep, South Mountain, Westwood.
GIRLS DIVISIONS
DIVISION A
Pool A : Gilbert, Highland, Perry, Willow Canyon. Pool B: Basha, Chaparral, Pinnacle. Pool C: Campo Verde, Casteel, Desert Vista.
DIVISION B
Pool A: Chandler, Corona del Sol, Mountain Pointe, Williams Field. Pool B: Maryvale, Mountain View, Red Mountain, Seton Catholic. Pool C: Desert Ridge, Maricopa, Mesa, Queen Creek.
Other East Valley soccer invitationals this week:
Sentinel Trojan Shootout (Thursday Nov. 29 through Saturday Dec. 1)
Hosted by Valley Christian and Seton Catholic high schools
Schools competing: Fountain Hills, Gilbert Classical, Odyssey Institute, Poston Butte, Scottsdale Prep, Seton, Valley Christian
Cactus Cup Invitational (Thursday Nov. 29 through Saturday Dec. 1)
Hosted by Desert Ridge HS
Schools competing: Boulder Creek, Centennial, Cibola, Combs, Desert Ridge, Dobson, Fountain Hills, Gila Ridge, Highland, Poston Butte, Saguaro, Skyline.
Benjamin Franklin Preseason Boys Tournament (Friday Nov. 30-Saturday Dec. 1)
Hosted by Benjamin Franklin HS
Schools competing: Arete Prep, Benjamin Franklin, Estrella Foothills, NFL Yet, North Canyon, Safford, Sierra Linda, Thatcher
Daily schedules for each tournament can be found on AzPreps365.com. Click on Soccer tab, go to scores and select boys or girls. Dates will pop up and users can select the appropriate date and view the matches for that day.
---